Only child, JR Samson is a self-described "Mama's Boy" who shares a love for the movie "Nell" with his mom from which they quote routinely. "She's my little chickabee" is an example of a quote that gets a laugh…it's a family thing. When he and his mom are excited about a story, their mannerisms are very similar, and they get louder and sound quite a bit alike as the story unfolds. They love being together and have a lot of fun.
Tera Urban (another TIS staff member) is JR's girlfriend, and they share three children. Their oldest is 16 and she's not only attending high school, but also taking college courses concurrently. In addition, she works a part-time job. She keeps herself very busy, and they are proud of her accomplishments. Next, they have an 8-year-old girl and a 7-year-old boy who are in elementary school. The younger children also play basketball during the season, which is fun for the whole family.
JR loves hiking with his kids. Living in the Tri-cities area of Washington provides for a beautiful backdrop in which to hike and explore. When asked if he and Tera will be expanding their family, a hard no was the response. Three is enough for them! As a native Washingtonian, JR loves all things sports in Seattle. He has a shrine above his desk at the office to the Seahawks and the Mariners. No fair-weather fan, he will cheer for Seattle rain or shine, win or lose. Another passion of JR's is gaming. He loves to play Call of Duty, Legal Legends, and Valorant. He often plays with another TIS employee out of our Tracy, CA, office, Tut.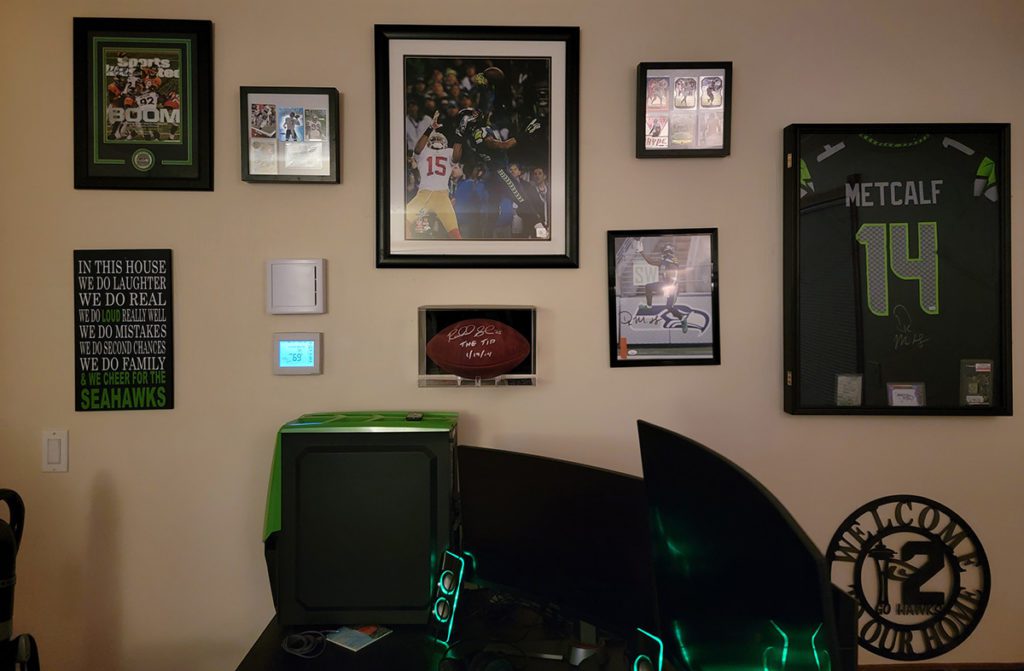 JR is filled with kindness, love and is a people-pleaser who loves to help others. Those traits were what drew him to The Insurance Store. Tera already worked at TIS and how she described her job to him made him want to give it try. He is so glad he did and so are we. Prior to working at TIS, with an AA degree in general studies under his belt, JR worked at the local mall for 20 years. He worked at Ivers, a seafood bar (but he "hates" spicy food and vegetables). After the seafood bar, he worked as a manager for Lens Crafters. We are glad he traded in making glasses for helping our clients with customer service on their policies. JR is a glass half-full type of individual and enjoys helping our clients and his colleagues. The Insurance Store is honored to have a staff member who cares about people and with great character like JR.