Fun and laughter are a huge part of what it means to be Joe. His quick wit and huge smile make him fun to be around, and his personality is larger than life. Along with his carefree side, Joe also has a serious side. He deeply cares about the wellbeing of people and previously served as an EMT and as a patient technician at a hospital before becoming an insurance agent. Joe is full of compassion and loves people, which makes him a welcome addition to The Insurance Store.
Joe has 11 siblings, seven of whom are sisters. His parents remarried, so it is a very large, blended family. Growing up with so many sisters brought on a lot of teasing. His mother often told his older sisters that one day he would be bigger than them, and he would be able to defend himself. The sisters only laughed until they didn't, which was funny.
Those closest to Joe know that the story of his birth is miraculous because his parents had a medical procedure to prevent pregnancy prior to his birth. Obviously, that procedure did not work, and his family was blessed with a miracle baby, which they are so grateful for. He is the bright light in the bunch and has been a huge blessing to them all.
When Joe was just two years old, he was at a public park swimming when he was found drowning. Luckily, paramedics were on-site at a picnic and were able to revive him. He was then life-flighted to Children's Hospital. By the time his panicked mother arrived, he was calmly sitting up eating a popsicle. This was another miracle in his life. That year was truly eventful when he and his older sister (she was 4) were playing in the car outside. It somehow rolled back out of the driveway and across the street where it stopped and hung on the cliff in front of their house. The kids were somehow able to crawl out of the car and go get help. This was miracle number three for Joe in his first two years of life. Joe's family has always believed God saved him for a very special purpose.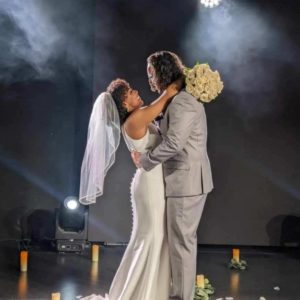 In April of 2022, Joseph married his best friend Ashley (who is also a TIS staff member). They are expecting their first child in February 2023. They also serve as the Youth Directors at their church in El Cajon, California.
Hiking, golfing, and cheering for both the Chargers and the Padres are some favorite things Joe likes to do in his spare time. He also loves to work on his car.  We love having Joe as part of our team here at TIS.