Fixing up old cars was commonplace for Jodi Godinez. Her dad had quite a few old beauties in the yard that just needed some love. In high school, she drove a 1965 GTO. Her self-proclaimed "dumbest" thing she has ever done was to drag race it with some friends who convinced her it was a good idea. Luckily, she came out unscathed, but realized it was a not her wisest moment. Her dad gave her a way to earn a car for herself; he said, "If you fix it up, you can have it." So, bit by bit she tore down a 73 Nova to its base and rebuilt it. Although her dad oversaw the process, it was her responsibility to do all the work.
Growing up in Inglewood had its perks and its downsides. Living under the flight path was exciting as well as frustrating, as her mom would have to tell whoever she was talking to on the phone to "please hold" until the plane passed. It also brought excitement when the circus came to town because they would parade the animals down the street in front of her preschool on their way to The Forum. They would get to sit outside and watch them all go by.
After moving to Van Nuys in the third grade and becoming a "Valley" girl, she found some new adventures. In their backyard they had a pool, which was an excitement for the whole street of neighborhood kids. They also found that they had a really cool skateboard track. It went around the pool and through the patio. Sometimes it would end with Jodi on her butt and the skateboard in the pool, but it made for a good time. Jodi was the oldest of six children. She had three sisters and two brothers that she got to be a second mom to while her mom was at work. Everyday they would swim and hang with each other. They became each other's best friends, and that has lasted a lifetime, as they are still this way today.
In high school, Jodi survived by playing sports. She loved swimming and softball and played on both of those teams until her senior year. During her last year, she decided she wanted to just cruise for a little while. She had a really great teacher who used to pile a whole bunch of kids into his van and take them to Tim Tom's for burgers. He would also take them water skiing; he became that fun teacher that could connect well with his students.
Jodi's family also loved camping, water skiing, and boating all growing up. They used to love to go to Pine Flats near Clovis and also to Lake San Antonio.
After high school, Jodi was given the ultimatum to either go to school or get a job. She tried schooling for one semester before realizing that was not for her. She soon started working at 19 years old as a mail clerk in an insurance company. She has been in insurance ever since. Her mom also worked in insurance doing claims. For a short while, they got to work together at the same company before Jodi moved to South Bay.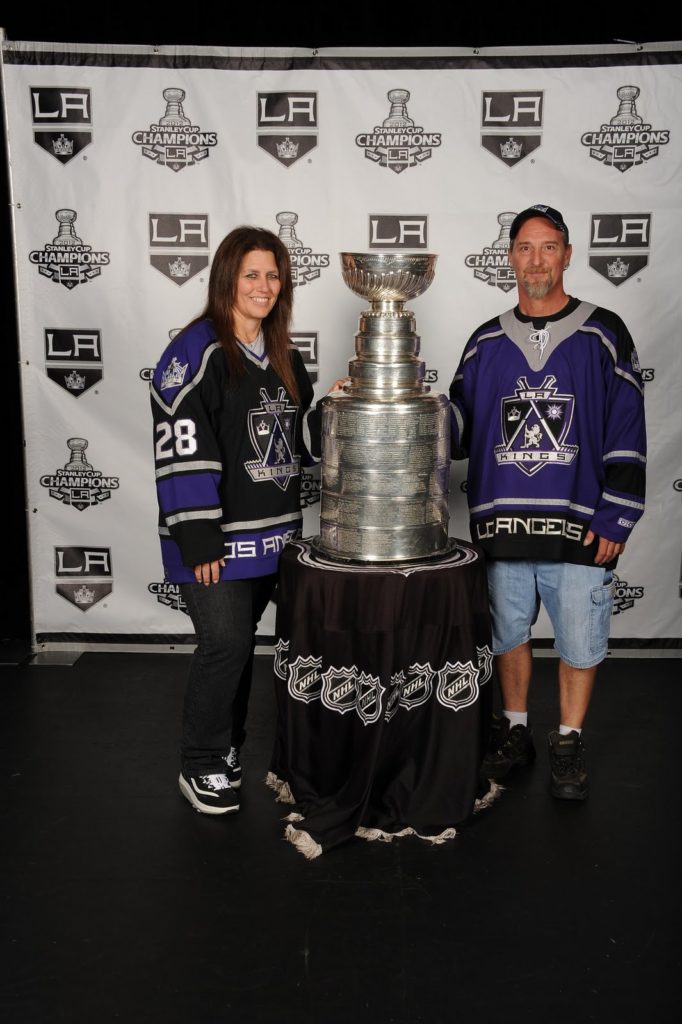 In 2003, Jodi moved to Lake Elsinore with her best friend Rich. For over 17 years, they have been the best of friends. They enjoy the same music, and they used to go to a lot of concerts together like Metallica, Korn, and Ozzfest. Some other interests Jodi has enjoyed are being "craftsy", doing needle point, and cross stitch. Her favorite author is Stephen King.
Something on her bucket list is to go to Spain and Mexico where her father's family is from to learn more about her heritage. She currently loves being at home. It is one of her favorite places. She loves being a couch potato and binge watching shows like House.
Jodi has been a wonderful addition to the TIS family.