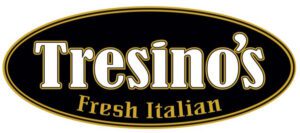 Family owned and operated, Tresino's Fresh Italian restaurant brings authentic Italian dishes that have been passed down through generations. What started in the basement of Nana Giovannina Mazzocchio's modest shotgun-style home, has now grown to encompass multiple restaurants around Southern California- each with their own twist on homemade, gourmet, Italian cuisine.
Tresino's, located in Wildomar, California, is owned and operated by the Mizzocchio family: Gio, Tess, Lorenzo, and Sheryl.  The four of them work together with their executive chef, to run the day-to-day operations as well as create new and exciting dishes. As a family, they are dedicated to being as hands on as possible with their business, and they take pride in keeping true to their roots and heritage.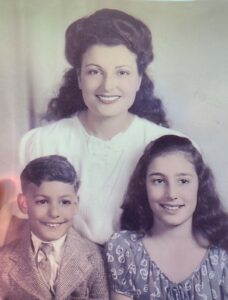 What started as a modest dream back in St. Louis, Missouri has flourished into a thriving business for the Mazzocchio family. Over the years, their restaurants have entertained notable guests such as Frank Sinatra, Dean Martin, Sammy Davis Jr., Ginger Rogers, and Betty Grable.
At Tresino's, they believe that what sets them apart from other Italian restaurants is their use of only the freshest ingredients and the fact that they have always stuck with their roots and served authentic family recipes that go back over seven decades.
Family is at the heart of this business, and at The Insurance Store, we too recognize the impact that a family's dream can have on developing a flourishing business. If you are ever in the Inland Empire and looking for a delicious, authentic, Italian meal, make sure to stop into Tresino's Fresh Italian restaurant.