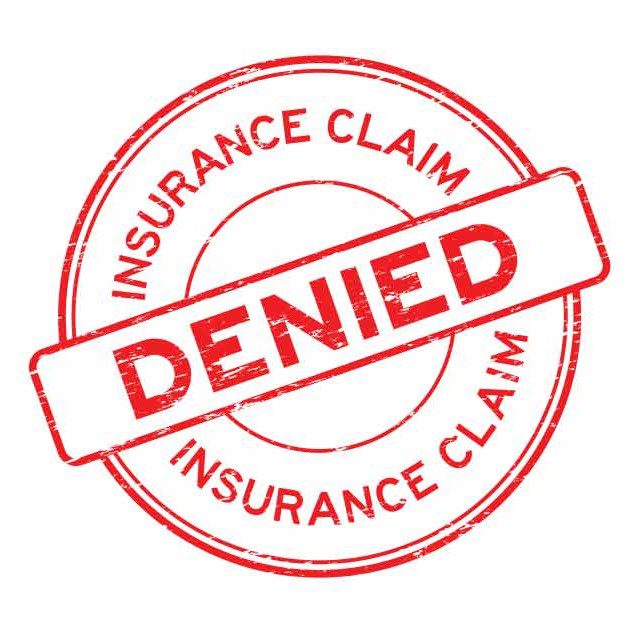 Insurance policies of all types have certain "perils" that are excluded from coverage.  Upon binding any type of coverage, whether that be personal or commercial, you will want to become acquainted with your policy's exclusions.  This is important because in doing so you might become aware of some aspect of your life/business that might already be excluded, of which you were not previously aware.  For example, if your homeowner's policy has a dog exclusion for Dobermans and you own a Doberman, then that would be a problem!
Secondly, exclusions are good to review because you will want to be aware of areas that might not be covered should something go wrong in the future.  For example, if you operate a warehouse in the Seattle area and become aware that a policy you have has an exclusion for mold, you might take extra care to make sure that wood shipments are protected from rain when they are being brought into your warehouse.  In other words, understanding exclusions may change your behavior as a business owner, so that you can avoid having to pay a claim out-of-pocket because it was denied.
To help you become an informed business owner, here are 10 of some of the most interesting and common exclusions found in most Commercial General Liability (GL), Property and Business Owners (BOPs) policies these days.  NOTE:  There are many other exclusions (these are just a handful).  Please consult your policy documentation for exact exclusion wording as those mentioned below represent generalizations that may not apply to you.
Common Exclusions
Pollution (General Liability & Property) – You might "cry over spilt milk" if you are liable and it ends up getting dumped into the environment. The cleanup of milk or any other "pollutant" from dirty water to gasoline is generally excluded unless it is caused by some other "covered cause of loss," such as a fire.
Expected or Intended Injury (General Liability) – This applies to intentional illegal actions performed by the named insured or their employees. If you or your employees think your GL coverage has your back when you have committed a crime, think again.
Automobile operations (General Liability) – Your GL policy will not provide you with Commercial Auto Liability coverage. This is a separate policy.  A possible exception to this would be if "Hire and Non-Owned Auto" (HNOA) is endorsed onto your policy.  With that endorsement, your business has liability coverage if you (1) hire/rent/lease a vehicle and/or (2) if an employee is using their own auto for work-related purposes. HNOA is an incredibly important coverage for businesses ranging from pizza restaurants with delivery all the way to trucking brokers.
Professional Liability/Errors & Omissions (General Liability) – If your business requires any state or federally mandated licensing to operate, there is a good chance you will also need a Professional Liability policy, also referred to as an E&O (Errors & Omissions) policy. Your General Liability policy will not provide coverage when these types of "professionals" fail to perform their duties properly and this results in bodily injury or property damage or other financial consequences.  Doctors (malpractice), lawyers, architects, insurance agents, consultants, etc. all need this additional coverage.
Cyber Attacks (General Liability) – Cyber coverage is excluded under most standard GL policies. The damage that is caused by identity theft, ransomware, viruses, hardware failure, software corruption, etc. must be covered by special endorsement or under a separate Cyber Liability policy.  These special policies also generally provide tools to prevent and recover from these events even if that recovery involves thousands of clients or a damaged public image.  You may know of a major company or two that has experienced a security breach lately.  Perhaps you have been impacted personally by identify theft.  If so, you probably can recall how you were notified and what the company with the breach did to offer assistance to you. This is why Cyber Liability coverage is important.
Water Damage (Property) – Damage caused by flood or other events of naturally occurring water, including rain, is generally excluded. Additionally, the consequences of those events would not be covered, i.e., sewer/drain backup, etc.  A possible exception would be if the damage were preceded by a "covered cause of loss" such as a broken pipe or a windstorm that destroys part of a roof while it is raining.
Earth Movement (Property) – Other than sinkholes as a possible exception, property damage from earthquakes, landslides, etc. is excluded. However, insurance carriers have recently been obligated to cover mudslides in cases where they were the direct result of erosion caused by wildfires, as "fires" are a covered cause of loss.
Viruses such as COVID-19 (Property – "Business Income") – If a business experiences a covered cause of loss (such as a fire) that impact its income, there is a Property coverage called "Business Income" that provides for a continuation of income for a set period of time. The problem with a virus is that there is (1) no physical damage to property preventing business (it's government regulations that are doing so) and (2) viruses are excluded from coverage and are not even a "covered cause of loss" like fire.
Fungus/mold (General Liability & Property) – This is generally excluded unless it were to be caused by some other "covered cause of loss."
Workers Compensation (General Liability) – Your GL policy will not cover your employees if they are injured on the job.  Workers Comp is a completely separate policy.  In most states, including California, you are legally required to provide this coverage to your employees, even if you have only one.
While reading your policy documentation may not be something you would normally choose to do in your spare time, it can be valuable in preventing surprises down the road and providing you with some peace of mind in the here and now.  The insurance industry is constantly facing challenges that come from the massive expenses driven by ever increasing litigation.  These changes will continue to affect policy exclusions going forward, so stay on the lookout, review your policy documentation at least annually, and let us know here at TIS if you ever have any questions.