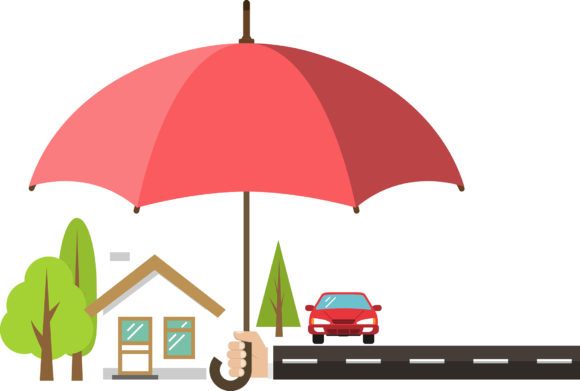 Umbrella insurance is great for anyone who is at risk of being sued, which is all of us. Some liability risk factors include owning property, renting it out, employing household staff, having a trampoline or hot tub, hosting large parties, and being a well-known public figure.
Let's say someone at your large holiday party was injured and ends up with outrageous medical bills. They decide to sue you to have their medical costs covered, and they win their case. The jury awards them $1 million, which you must pay.
Your insurance will pay up to the limits on your home policy, but it is very rare that the coverage available would be up to the $1 million the jury awarded. In our example, we will say the liability coverage on your home policy is $500,000. It is subject to your Deductible; we will say $2,500. The home policy will pay out $497,500. This is not quite enough, and you are left with $502,500 out of pocket.
Thankfully, you have talked to your agent about your insurance needs and chose to purchase an Umbrella policy with $1 million in coverage. You have paid your home insurance deductible because they paid part of your loss, so there is no deductible on the Umbrella. The Umbrella will pay out the additional $502,500, and your finances are left intact.
If you are found liable in a case where your home or auto insurance did not apply, you would pay the Umbrella deductible, called self-insured retention, and then the Umbrella would pay up to your limits minus their deductible.
Chances are slim that you will lose a lawsuit for a sum greater than what your existing home or auto insurance will pay, but if you ever did find yourself in that situation, you could lose all your savings. Umbrella insurance is designed to make sure you never find yourself living that nightmare.
Umbrella policies are very affordable but can vary depending on how much coverage you purchase, the state you live, and the risk that insuring you presents to the insurance company. Most Umbrella policies cost $150 to $300, but the more homes, cars, household members your policy covers, the more it will cost. Liability limits usually start at $1million, with higher available.
Please reach out to your agent to review your coverage.