Sacramento Truck Insurance
CA License #: 0I96350
---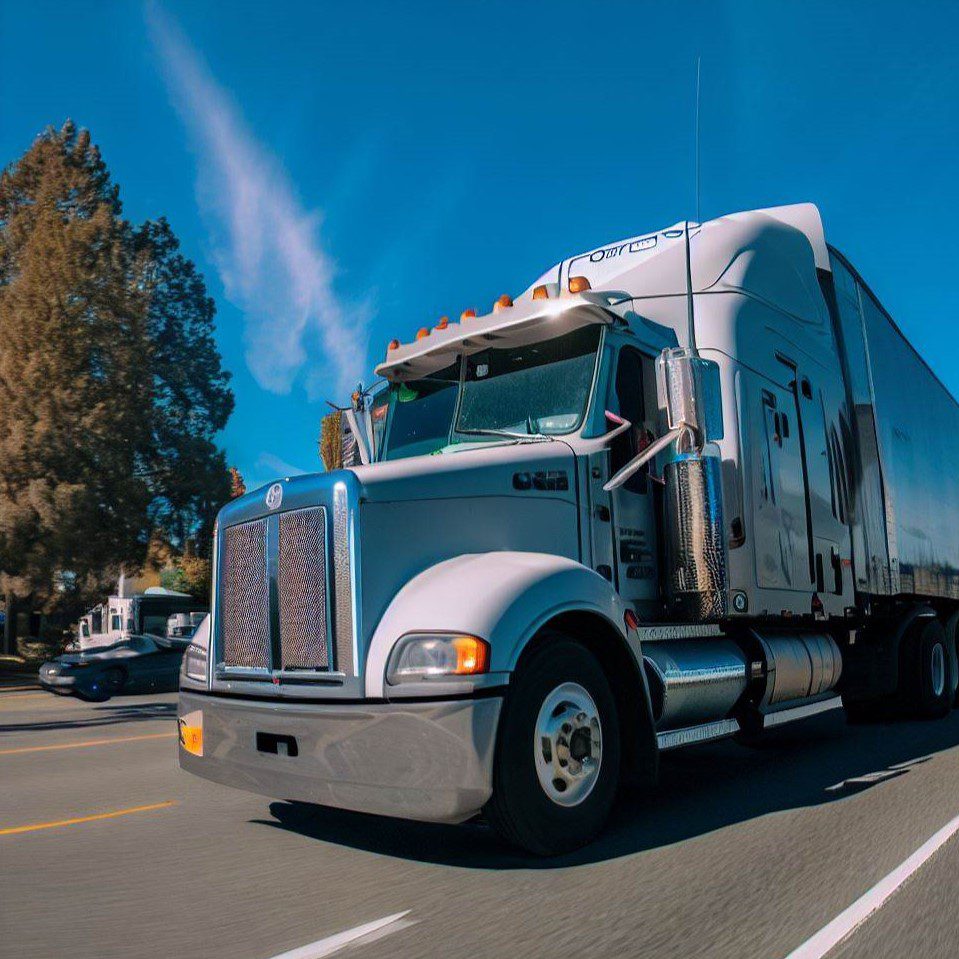 ---
---
Rolling into Sacramento: The Ultimate Guide to Commercial Truck Insurance
If you've found yourself in the trucking industry in Sacramento, you've hit a genuine sweet spot! Sacramento is not just the capital of the Golden State; it's the hub of a bustling transportation industry, a dynamic and diverse city that carries more than its weight when it comes to logistics and transportation.
Did you know that Sacramento is the central nerve of the Northern California's agricultural industry? We're not only talking about almonds, prunes, and tomatoes; Sacramento trucks haul a mind-boggling range of cargo, from construction materials and equipment to electronic goods, and even some surprisingly fragile commodities like wine and microchips!
With close proximity to major cities like San Francisco, Oakland, and Stockton, and the farming powerhouses of the Central Valley, Sacramento's commercial trucking sector is akin to a beehive - always humming, always buzzing, with trucks rollin' in and out, all day, every day!
Now, if you're revving up to join this frenzied dance of the big rigs, you need to gear up right! And that's where The Insurance Store comes into play. We've been around the block and back, and we know a thing or two about truck insurance in Sacramento. Let's hit the road together, shall we?
It's Not Just Insurance; It's Assurance
Don't get caught with your pants down! Commercial trucking insurance is the safety net that protects your business, your employees, and the public. This isn't a luxury - it's a necessity. Now, let's peel back the layers and see what's cookin' in the commercial trucking insurance world.
---
Truck Liability Insurance

Truck Liability Insurance is the Big Daddy of truck insurance, and boy oh boy, you can't afford to skimp on this one! This coverage pays for bodily injury and property damage caused by your truck in an accident. Basically, it's your knight in shining armor when the chips are down.

Physical Damage Coverage

Physical Damage Coverage is the unsung hero of truck insurance. Whether it's Mother Nature having a hissy fit, a minor fender-bender, or a major crash, Physical Damage coverage steps in to cover the cost of repairing or replacing your truck. Keep in mind, though, it's not about if you need it; it's about when you'll need it.

Motor Truck Cargo Insurance

Motor Truck Cargo coverage is your safety net in the event your cargo gets damaged or lost during transport. Whether it's wine bottles taking a tumble or a load of microchips getting toasted, this coverage is like having a fairy godmother watching over your cargo.

Non-Trucking Liability and Bobtail

Non-Trucking Liability and Bobtail coverage take care of you when you're off the clock. Just because you're not hauling, doesn't mean you're not at risk. This coverage is like a comfy old blanket, providing protection even when your truck is not under dispatch.

Workers Compensation

Workers' Comp is like the good buddy who's got your back when things go south. It provides benefits to your employees if they get injured on the job. It's not just good business; it's a legal requirement.

General Liability Insurance

General Liability is the Swiss Army knife of insurance. It covers a multitude of sins, from slip-and-fall injuries at your premises to copyright infringement in your advertising. It's your go-to coverage for those "I didn't see that coming" moments.
TIS is Your One-Stop Insurance Store
At TIS, we believe that insurance is not a one-size-fits-all proposition. We understand the Sacramento commercial trucking landscape like the back of our hand and offer customized solutions tailored to your unique needs.
Don't be left high and dry! With our expertise, we can help you navigate the insurance landscape, ensure you're compliant with all state regulations, and keep your business rolling, come rain or shine.
Got Permits? You Bet!
California is a stickler for rules, and if you're trucking in Sacramento, you need to play by the book. The state requires a slew of permits, from the Motor Carrier Permit (MCP) to Oversize and Overweight permits, not to mention the BIT and IFTA permits if you're crossing state lines. It might seem like a hill to climb, but hey, that's the price of doing business!
Team Up with the TIS Team
Trucking in Sacramento is not for the faint of heart. It's a fast-paced, high-stakes game where the risks are as big as the rewards. But with the right insurance partner, you can face the future with confidence. So, why wait? Hop onto the TIS bandwagon today!
Ready to hit the ground running? Give us a ring at 800-354-8535 and get a quote. We're always here, ready to go the extra mile for you. Remember, at TIS, we're not just selling insurance; we're selling peace of mind. Call us now, and let's ride into the sunset together, shall we?
---
Get a Quote for Truck Insurance
---
Here is what Our Happy Customers have to say
---
I received an email to contact The Insurance Store to receive a quote since our renewal was coming up for our trucking company. I spoke with Gayle who got all our information. She was so thorough in providing info and even told me up front they may not be able to beat my current insurance company's rates but she would see what she could do. To my surprise, I heard back from Gayle the SAME DAY! I was so impressed because out of 3 years in business, she is the ONLY agent who has ever called me back in the same day with info. I sent our company info to another company in December and I'm STILL waiting to get my quote. Hats off to The Insurance Store- Gayle is a gem and I look forward to being able to work with her in the future.

Tramaine S.