Growing up in West Jordan, Utah was much like a scene from The Sandlot – there was always a baseball game in the front yard and kids were always looking for adventure. In Tanner's neighborhood the kids were always out, and everything was close enough that you could get there by foot.
As a child Tanner loved anything sports, but especially enjoyed playing basketball and baseball. On one early morning, he remembered waking up late and realizing that he was supposed to be at his basketball game in five minutes. He sprinted out of his house and down to the gym just before game time was about to begin. His coach rushed him onto the court and within ten seconds he had slipped and broken his arm. This did not hold him back or slow him down because he lives his life by this motto, "You miss 100% of the shots you don't take."
Tanner's fun-loving nature would sometimes find him at the wrong end of trouble. Being the oldest of four kids, Tanner was the king of teasing his younger siblings until they cried. This would normally get a reaction from his parents, but not as much as his bird-shooting incident. When he was at his uncle's house shooting birds with a BB gun, he noticed that the bird conveniently landed on his uncle's car. It was perfectly still, and he had the bird in his sights. He focused, took a breath, and shot. Boom! Just like that, his uncle's car window exploded. He might have missed the bird, but he sure got that window. He even got to pay for it!
In high school Tanner loved being involved in anything social or spirited. He was the leader of the student section at school – The Grizzly Den. He played third base on the baseball team. And, you could find him at every social event with his friends. He loved everything about school except for maybe the "school" part. He says that although he did not push himself in school as much as he could have, he sure did enjoy it!
After high school, he served a mission for his church in North Carolina. It was here that he learned the value of hard work. While he was serving there, Hurricane Florence hit, and he was blessed to be able to help in the clean-up. He loved the southern culture and the people. It was during his mission that his parents relocated to SoCal, which he was not excited about at first. But once he returned home, his view on this changed dramatically.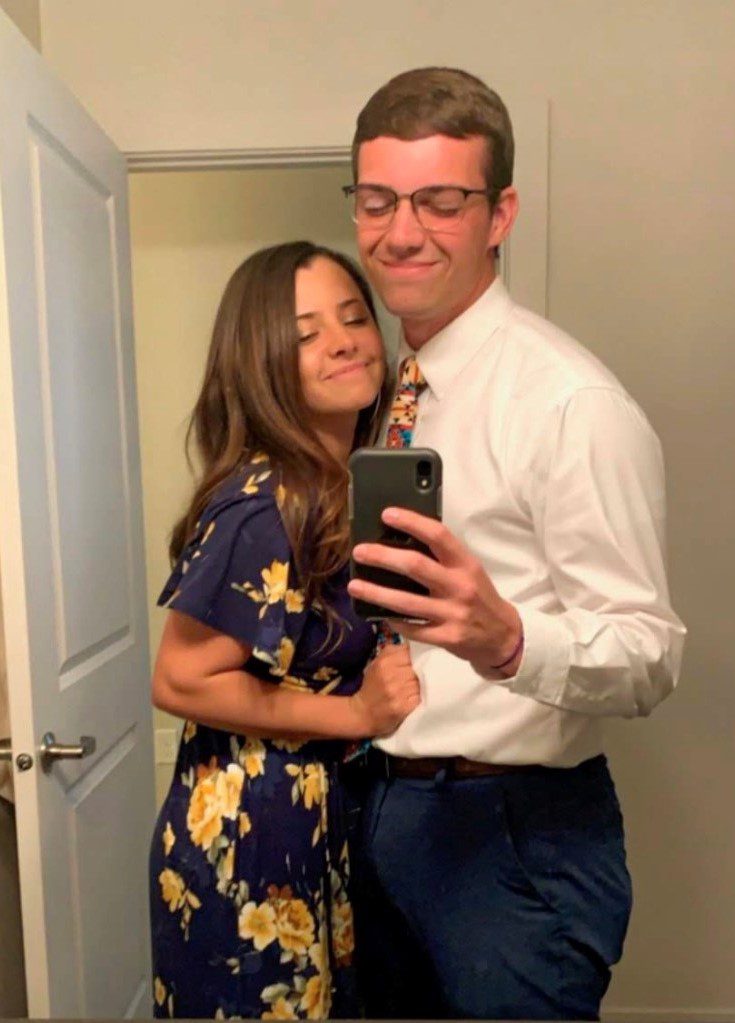 It was in SoCal that fate brought him to meet his future wife. He met Bailey after he was home from his mission for just two weeks. She invited him to church, but initially he declined. She finally convinced him to join her at church activities, and then it was over for him. He could not get enough of her from that point forward. It was love for him at first sight. Their love story had a momentous 2020 when they were married on August 15. It was at this event that the infamous "Boot, Scoot, and Boogie" took on a whole new lifeform!
Some fun facts about Tanner are that he loves watching college sports. His team is USU. In the future, his dream travel destinations are England and Australia. His favorite food is Mexican food and Mountain Dew. He also used to bleach his hair, which is how he earned the nickname "frosted tips!" He is very passionate about his beliefs, is very goal drive, and loves life.