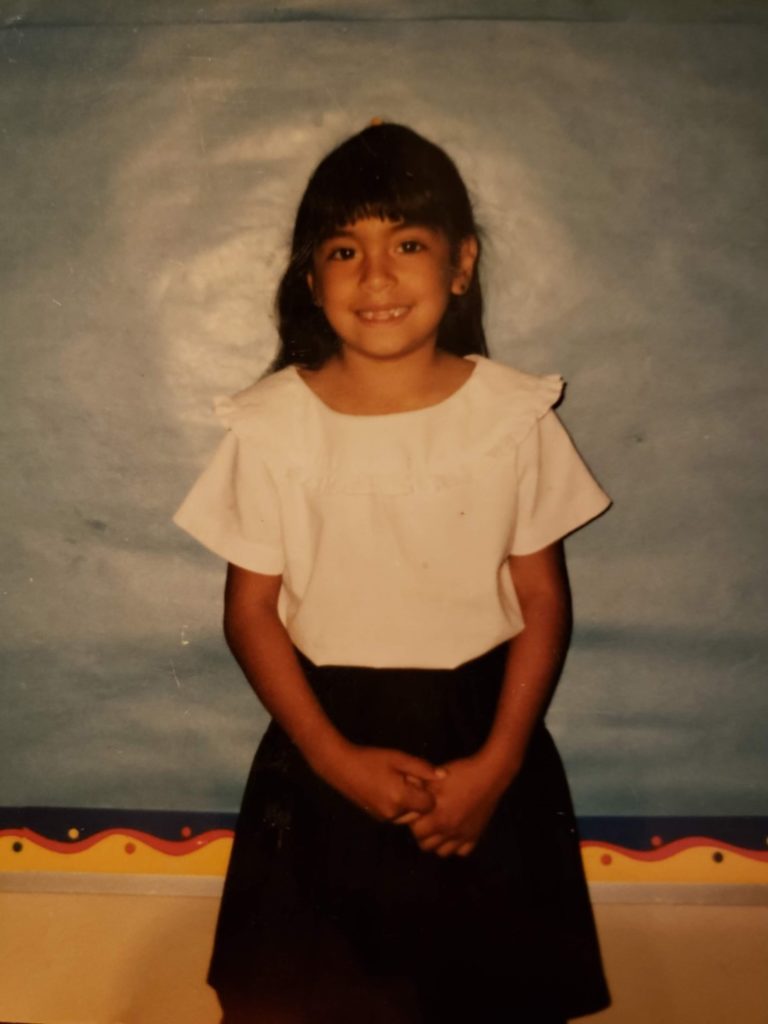 Being outdoors, taking care of animals, and enjoying nature are the things that bring happiness to Claudia Gutierrez. Growing up on a few acres in Riverside, CA gave her the opportunity to care of many different animals. She had over 100 chickens, 40 birds that she bred, cats, dogs, turtles, hamsters, and bunnies. Every morning before school, she would wake up at 5AM to care for each of these animals. Taking care and watching them grow was her favorite pastime. When she got older, she would sell the eggs her chickens produced to her neighbors.
As a child, Claudia remembers fondly about how her and her mother would grow and cultivate cactus in their backyard. To prepare the cactus, the needles would have to be removed by shaving them off. Then they would be chopped up and boiled to remove the slime. Although she very much enjoyed cactus, her favorite food that her mom made was tortillas de arrina. There was something special about the way her mom did not need to follow a recipe; the way she said she could feel how much flour to add, and the way her love would make them taste.
Growing up, Claudia was also able to spend a little time with her grandparents in a little town in Jalisco, Mexico called El Mortero. This is something she enjoyed doing on and off with many of her nine siblings.
Claudia has been blessed with three boys of her own – Angel, Gilbert, and Matthew. Every weekend they find a new adventure to go on. They love to explore new areas. Some of their favorite places include Joshua Tree, the beach – especially La Jolla Cove to see the seals, and Sea World. Every night after work, they enjoy riding bikes around their neighborhood on some fun community trails.
They enjoy spending their holidays with friends who they call family. One of their favorite games to play is la loteria, which is Mexican bingo. They also love movie nights. Anything Avengers is their favorite. The boys love to decorate the whole living room, make popcorn and movie tickets, and really live up the movie experience.
One of their bucket list items as a family is to go to the Grand Canyon. They love the idea of hiking and exploring it while spending time together as a family.