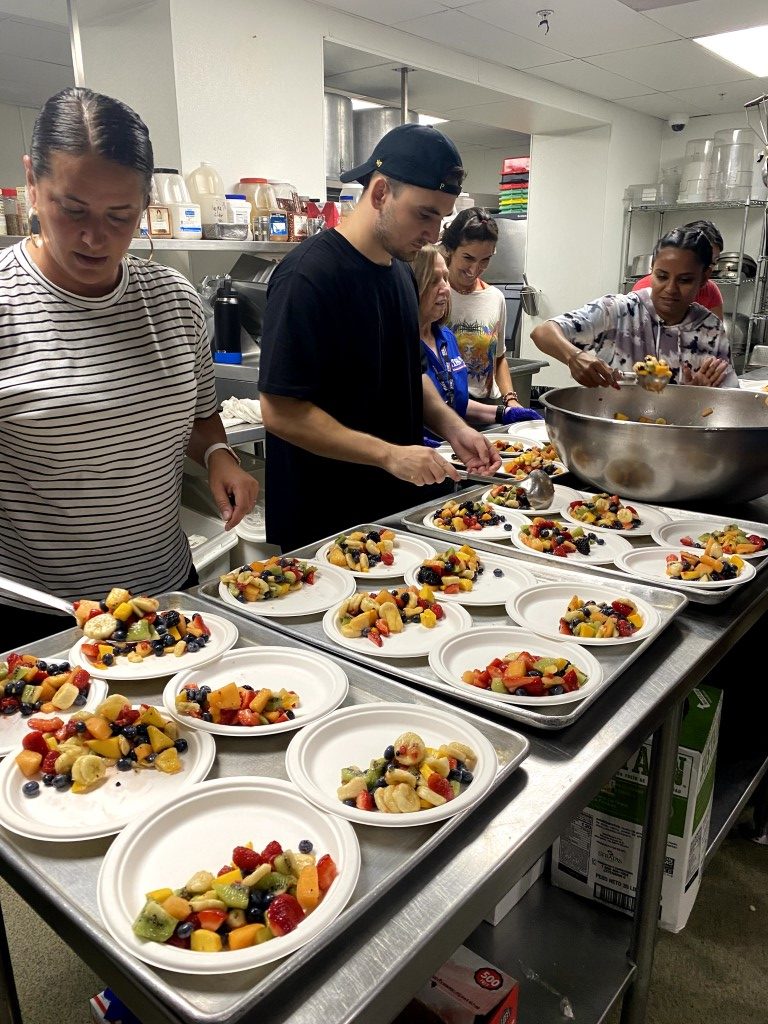 The Insurance Store was able to join with Urban Angels again this year to make and plate the food for the 75 residents of Connections House.  We decided on American cuisine and made fried chicken, mashed potatoes, fruit salad, and a yummy dessert.  We enjoy volunteering to provide the menu, prepare the food, and plate it.  We want the residents to feel special with a meal that is more outside the normal group cuisine offered.
In years past, we have been able to enjoy the company of the residents and have a conversation with them while we serve them.  Unfortunately, that option is not available again this year due to COVID restrictions.  We look forward to getting back to this practice once it is safe to do so.
Urban Angels is a 501(c)3 Nonprofit Organization formed to nourish and provide food for the homeless of San Diego.
From cooking to serving to cleaning, Urban Angels runs the entire kitchen at Connections Housing, a state-of-the-art service center and residential community designed to reduce street homelessness. They provide food services to Connections residents 7 days a week, every day of the year. It was our pleasure to provide one of these meals as a company.
We appreciate very much organizations like Urban Angels who exist and are working to make a difference for our homeless population.
Click below to view a full slideshow of our staff at the event.