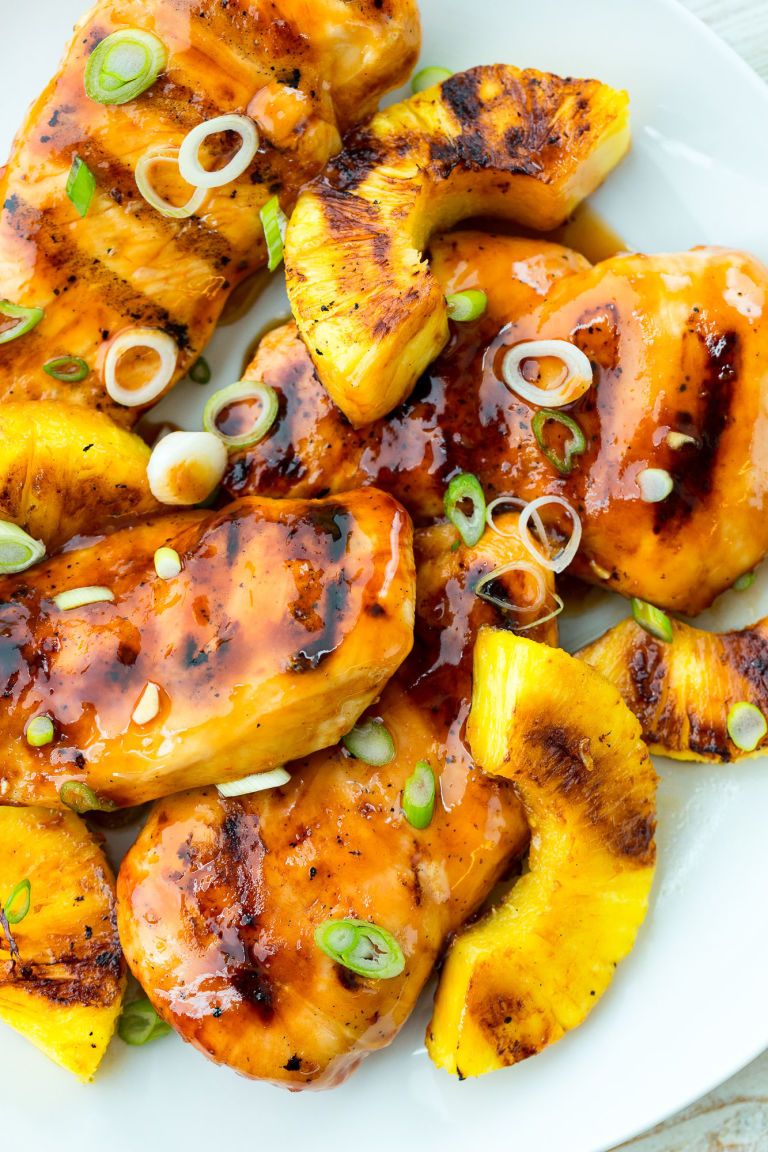 Ingredients: (4 servings)
1 c. unsweetened pineapple juice
3/4 c. ketchup
1/2 c. low-sodium soy sauce
1/2 c. brown sugar
2 cloves garlic, minced
1 tbsp. freshly minced ginger
1 lb. boneless skinless chicken breasts
1 tsp. vegetable oil, plus more for grill
1 pineapple, sliced into rings & halved
Thinly sliced green onions, for garnish
Directions:
In a large bowl, whisk together pineapple juice, ketchup, soy sauce, brown sugar, garlic, and ginger until combined.
Add chicken to a large resealable plastic bag and pour in marinade. Let marinate in the fridge at least 2 hours and up to overnight.
When ready to grill, heat grill to high. Oil grates and grill chicken, basting with marinade, until charred and cooked through, 8 minutes per side.
Toss pineapple with oil and grill until charred, 2 minutes per side.
Garnish chicken and pineapple with green onions before serving.