---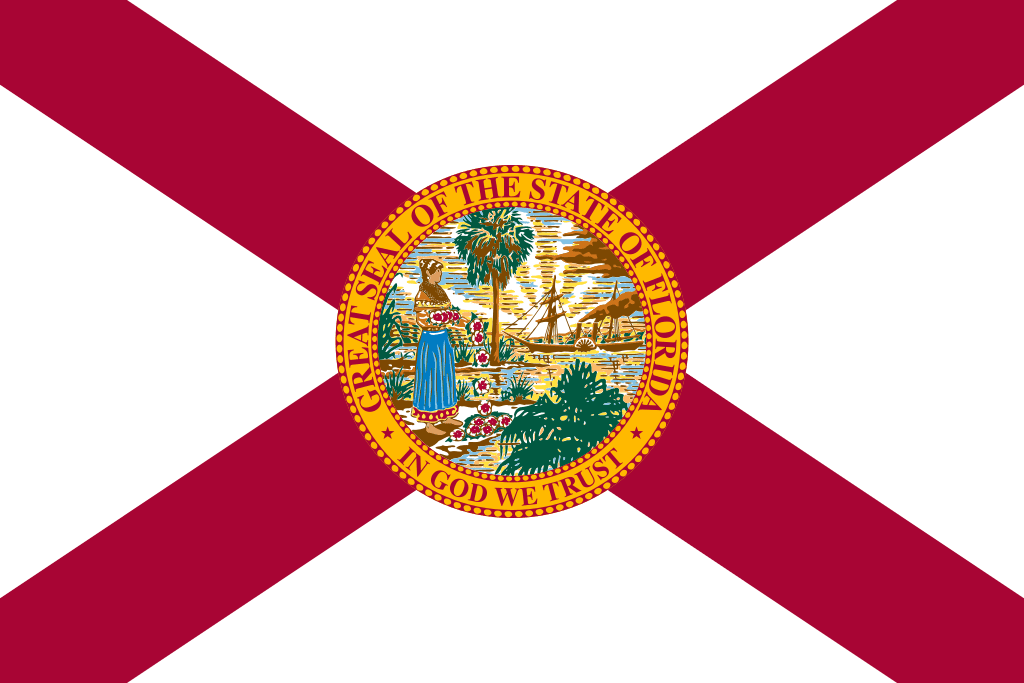 ---
---
Permits for Commercial Trucking in Florida
At TIS Trucking Services, the complexities and challenges of obtaining Florida commercial trucking permits and filings are many. However, these steps are imperative to ensure compliance with both state and federal regulations. That's why TIS is here to offer a helping hand. By working closely with you, the aim is to file all the necessary paperwork so you can concentrate on your business's growth.
The process of securing Florida commercial trucking permits and writings requires the compilation of essential documents. This includes, but is not limited to, your corporation documents, proof of insurance, and truck registration. Gathering these documents is just the beginning. Submitting them to the appropriate authorities is the next critical step. TIS Trucking Services is ready to assist and ensure that everything is submitted correctly and in a timely manner.
---
An Overview of Florida Trucking Permits
---
The Requirements for Obtaining a Permit in Florida
The process of obtaining a Florida trucking permit is relatively straightforward. The first step is to determine which type of permit is required for your specific operation. Once the type of permit is determined, the next step is to complete the appropriate application form. The application form can be obtained from the Florida Department of Transportation (FDOT) website.
After completing the application form, the next step is to submit it to the FDOT. The FDOT will review the application and determine if the trucking operation meets all of the state's requirements. If the operation does meet the requirements, the FDOT will issue the appropriate permit.
The Benefits of Having the Proper Trucking Permits
Florida trucking permits are required to operate a commercial truck in the state. There are several types of trucking permits available, including overweight permits, trip permits, and fuel tax permits. The process of obtaining a Florida trucking permit is relatively straightforward and involves determining the type of permit required, completing the appropriate application form, and submitting it to the FDOT for review.
What Permits Are Required for Florida?
---
DOT Number

If you're operating a commercial truck in the state of Florida, then you must obtain a Florida DOT number; this is an important requirement for any business that engages in intrastate commercial trucking. A Florida DOT number is issued by the Federal Motor Carrier Safety Administration (FMCSA) and indicates to other federal, state, and local agencies that your business has fulfilled its registration requirements and is authorized to operate commercial trucks. Commercial truck companies must ensure to keep their DOT numbers up to date with the current business information listed with the FMCSA. This helps them remain compliant with Florida regulations on commercial trucking and allows them to remain active in their industry.

Federal MC Authority

Motor Carrier Authority is the commercial trucking authority granted by the Federal Motor Carrier Safety Administration (FMCSA) allowing motor carriers to travel in interstate commerce across state lines. This authority, known as an MC number, is sought after by many companies that wish to expand their reach and allows for commercial transportation of loads within Florida. Obtaining an MC number can be time-consuming; however, having this authority opens doors to many opportunities in the commercial trucking industry. Businesses that acquire an MC number often have access to a world of resources they never knew they were missing out on and are given flexibility in branching out.

BOC-3 Filing

A BOC-3 filing is a federal filing required by the Federal Motor Carrier Safety Administration (FMCSA) for commercial trucking businesses in Florida. This form is also known as a Process Agent Designation, and it ensures that the FMCSA can serve lawsuit papers or other legal documents to the appropriate parties. The BOC-3 greatly helps to ensure compliance with regulations and allows commercial trucking companies in Florida to operate safely and efficiently.

UCR Filing

Unified Carrier Registration (UCR) filing is a federal requirement for commercial trucking fleets operating in Florida or any of the other 49 member states in the U.S. The purpose of the registration is to ensure that Florida motor carriers pay their fair share of fees for commercial trucking operations across state lines. All commercial trucking fleets must complete their UCR filings annually and update the registration for any changes with respect to fleet size, details about carriers and vehicles, insurance information, and more. As part of the efficient operation of businesses, Florida truckers should plan on scheduling up-to-date UCR filings each year to stay compliant with federal regulations.

2290 HVUT

The 2290 Heavy Vehicle Use Tax (HVUT) is a federal tax levied by the IRS on commercial trucks that are registered and travel in Florida. The fee is based on the weight of the vehicle and any accompanying trailer, and must be renewed each year. All truckers who own, register, and use a heavy motor vehicle with a gross taxation of more than 55,000 pounds are required to pay this tax annually to keep their vehicles legal. The funds collected from this tax are used to help maintain and repair Florida's roadways, bridges and highways for safe passage of commercial trucks. Additionally, it provides Floridians jobs related to infrastructure development and repair.
We Can Help with Your Permits
Obtain the Right Permits for Your Needs
TIS Trucking Services understands the complexities of the Florida commercial trucking industry and provides a comprehensive solution to meet your needs. From filing for permits to obtaining insurance, TIS has got you covered. We appreciate the significance of having accurate and up-to-date paperwork, and our team is dedicated to ensuring that the process is hassle-free and completed as swiftly as possible.
For those who are unsure of the procedure, our expert and friendly staff is here to help. We'll provide a step-by-step guide to make sure you're on the right track. If you have any queries, our team is always eager to assist and provide answers.
Don't let the paperwork overwhelm you. Contact TIS Trucking Services today and let us help you take care of all your Florida commercial trucking needs with ease!
Get Help With Your Insurance Requirements
In addition to its trucking services, TIS Trucking Services is proud to be a subsidiary of The Insurance Store. The Insurance Store offers a vast array of insurance options, catering to your personal vehicles, homes, businesses, and commercial trucks. With a wealth of insurance options, you can be assured of finding the right coverage that meets your specific needs. Our team is dedicated to providing you with the most suitable insurance coverage at a cost-effective price.
So why settle for less? Let the team at TIS and The Insurance Store help you secure what's important to you. From trucking services to insurance coverage, we've got you covered. Contact us today and let us help you protect your assets.
Truck Permit Services Available in All States
TIS Trucking Services is committed to providing its exceptional trucking permit services to not only Florida but also neighboring states such as Georgia and Alabama. Let us simplify the process and make sure that you are in compliance with all state regulations. Contact us now!
---
Get Your FL Trucking Permits
---
Here is what Our Happy Customers have to say
---
Bailey Anderson with TIS Team did a fantastic job answering all of our questions pertaining to the insurance policy. She always answered in a professional and timely matter that made things go very smooth.

Jamie P.
---
Thank you Guys for your help. Our agent JR S. was very helpful and accommodating to our needs. He explained our options thoroughly and helped us understand everything needed to move forward. We have worked with him on several occasions and the service is always top notch! In good hand with them!

JC Hayes
---
It has been a great pleasure to work with JR Samson and Kim always willing to help and very sufficient and fast when helping with issues.

Showtime Express LLC