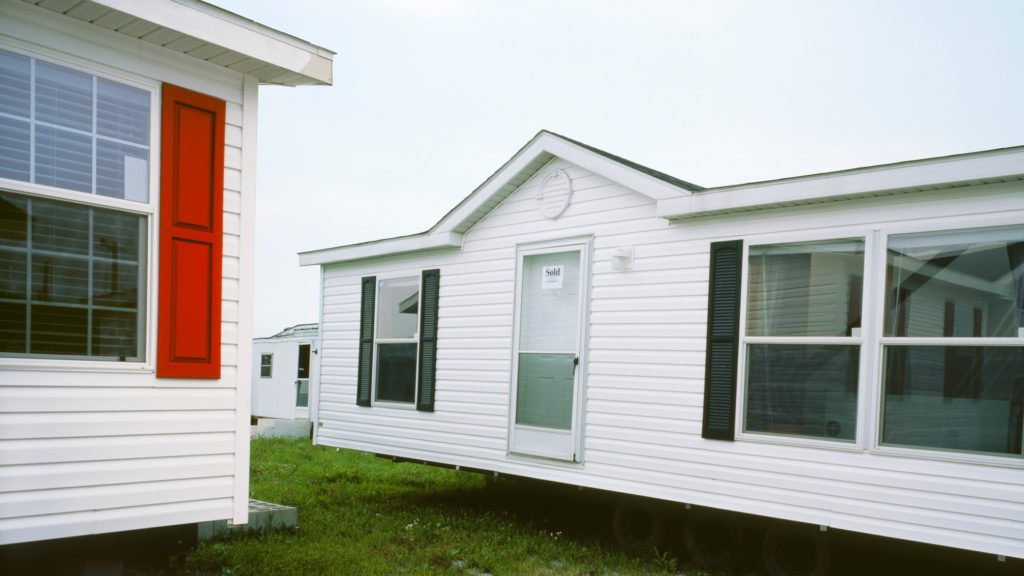 What is the difference between a Mobile and Manufactured Home?
Mobile and manufactured homes are similar in that they are built in factories, rest on a movable chassis, and are single story.
The difference between them is in 1976 a new federal law mandated stricter safety standards for their construction and at that point they were referred to as manufactured homes.
What type of insurance coverage do I need for my mobile or manufactured home?
Dwelling coverage pays to repair or replace the structure of your mobile home if it is damaged by an event your policy covers; some examples would be fire and lightning, explosions, vandalism, and falling objects.  You would want to choose an amount high enough to replace your home if it is destroyed.  When available, you would want to choose extended replacement coverage in case rebuilding costs are more than expected.
Other structures coverage would pay to repair a fence, shed, or other structure not attached to your home by an event your policy covers.
Personal property coverage pays to repair or replace furniture, electronics, and other belongings if damaged or stolen. In most cases, this would be on an actual cash value basis.  That means the policy will pay the estimated amount of your belongings at the time of the claim minus your deductible.  You will want to choose replacement cost coverage if you want enough to buy brand-new items.
Liability insurance pays out if a visitor is hurt and sues you, or you accidentally cause property damage or injuries to others.  It may also cover related legal expenses.  You will want to get enough to cover this type of loss or at least enough to cover your net worth.
Additional living expense will reimburse you the cost of a hotel when your home is uninhabitable due to a covered claim.
Another coverage sometimes available is trip collision coverage which will repair your mobile home if it is damaged while moving between locations.
As with any other home policy some coverages are not offered.  Flood and earthquake policies are sold separately.
Normal wear and tear, insect or animal infestations, or damage associated with the use of your home for business purposes are not covered under your mobile home policy.
Pricing can be different due to where you live, the age of your home, the cost to replace your home, limits and coverages selected, and your deductible and claims history.
Some carriers offer discounts for a home security system, smoke alarms or other protective devices, living in a gated community, or having a security guard.
Please reach out to our Agents to discuss your needs.