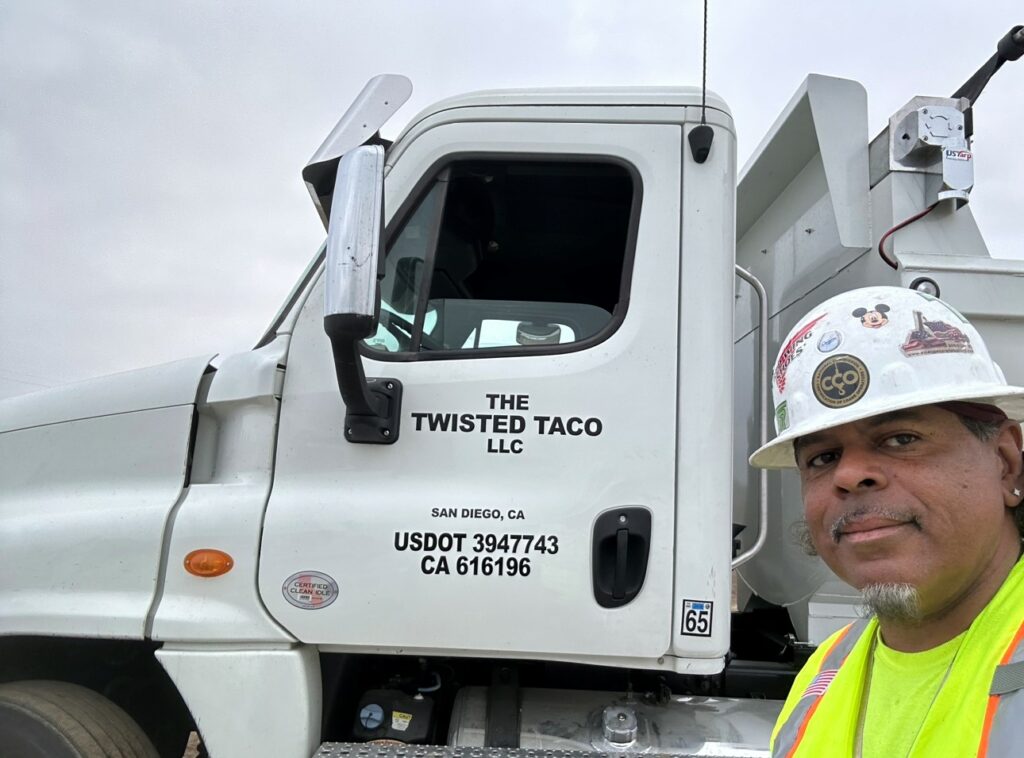 The Twisted Taco, a brainchild of Randy Robinson Sr. is a journey from a taco dream to the San Diego dirt scene. Many might wonder, how did a name like "The Twisted Taco" end up on a dump truck? Five years ago, Randy was ready to serve up tantalizing tacos to the good people of San Diego. The food truck business seemed like the perfect venture. However, a chance meeting with a local changed everything. Learning about the lucrative world of transportation, Randy decided to pivot his business focus. Thus, The Twisted Taco, though starting as a food truck dream, transformed into a booming dirt transportation venture.
Today, Randy is an owner-operator, dedicating his days to hauling clean dirt across San Diego. It's not his first stint in trucking, though. Randy first secured his CDL in 1994 and ran a trucking company from 1995 to 2000 in Sacramento. However, frequent breakdowns took a toll on his business. Always one to turn adversity into opportunity, Randy decided to enroll in diesel mechanic school in Phoenix. This not only equipped him with the skills to maintain his own trucks, but also saved him a fortune in mechanic fees.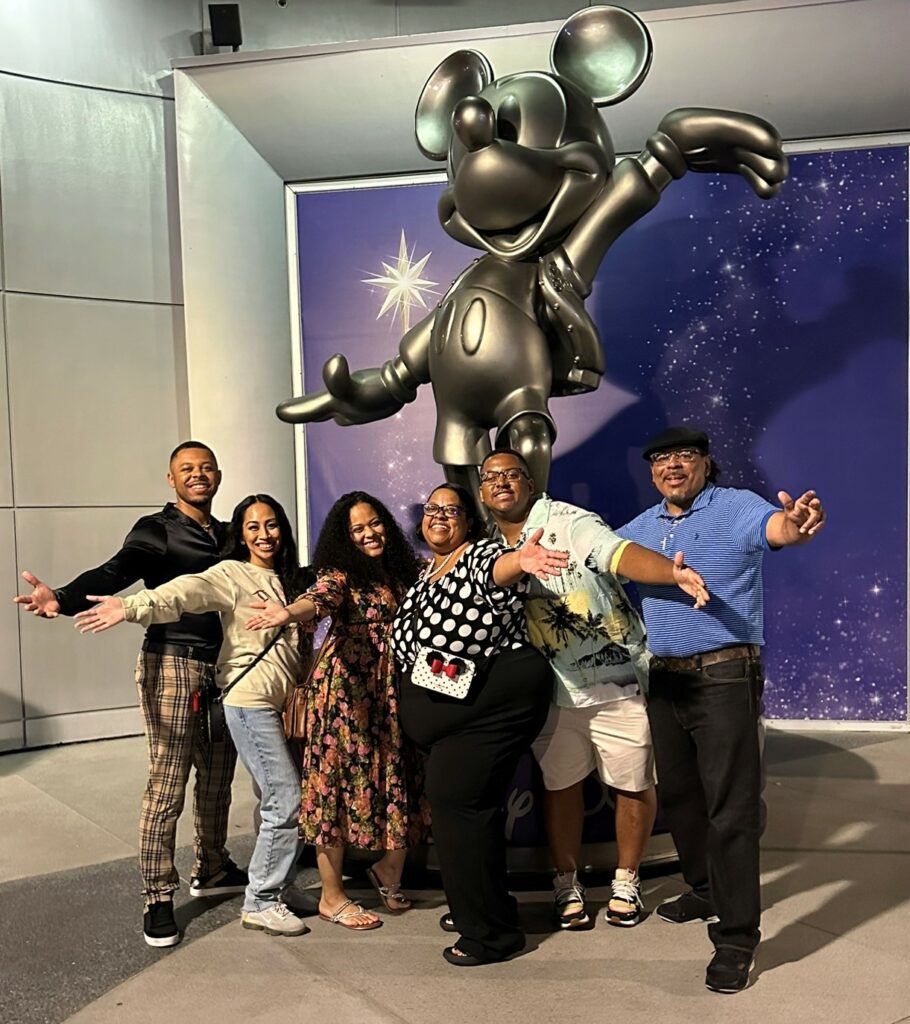 What makes Randy truly stand out is his unwavering positivity. He's proactive, pleasant, patient, kind, and consistently upbeat. It's no wonder he's made such a lasting impression.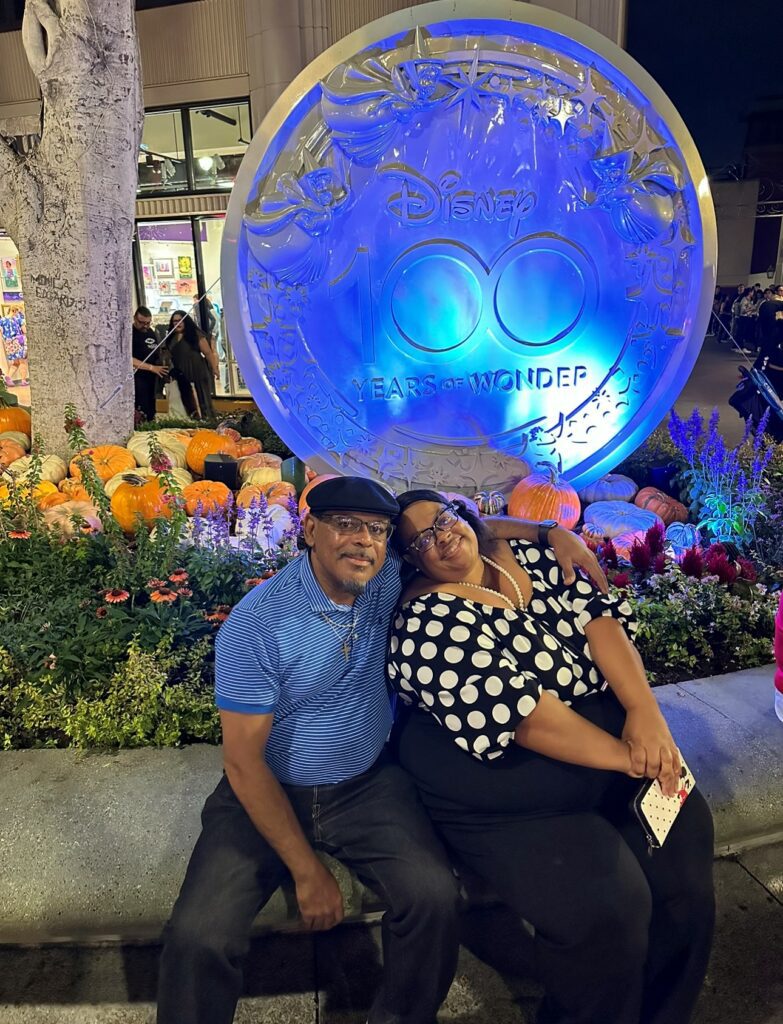 Delving a bit into Randy's personal life, he's a true Californian at heart, having lived in cities from Los Angeles to Sacramento. A high school encounter with a sophomore named Tara changed the course of his life. A re-admit line, a mutual friend, and a bike ride later, Randy and Tara's love story began. Fast forward, and the couple has been inseparable ever since, blessed with two boys and a girl.
Away from the dirt and diesel, Randy has a genuine passion for coaching. He's taken up coaching roles across various sports and organizations, including a memorable stint where his Pop Warner football team clinched two championships at the ESPN Center in Florida!
When he's not on the field, he relishes quality time with his wife, watching movies, dining out (with a penchant for Mexican cuisine), and traveling to visit family spread out across different cities.
Ask Randy about his favorite part of the trucking business, and he won't just mention the decent pay. For him, it's about the freedom to enjoy his favorite tunes, the picturesque sights of San Diego, the camaraderie with fellow drivers, and, most importantly, being home every night with his family.
Randy Robinson Sr.'s journey from aspiring taco chef to a successful trucker is a testament to the fact that sometimes, the most unconventional routes lead to the most satisfying destinations.