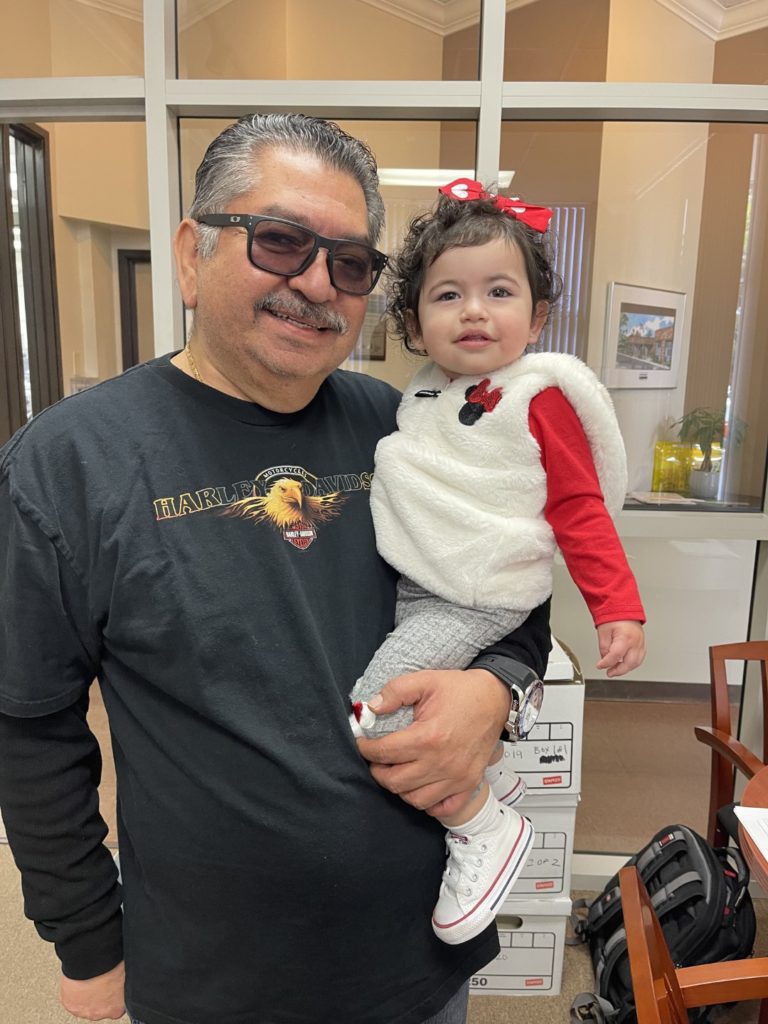 Temecula Custom Extrusions (TCE), located in Temecula, California and founded by Fernando Lopez, President/CEO/Engineer of the company. Manager of TIS Benefits Department, Frank Faldmo, states, "While working with them, providing their employee benefits, I was impressed by their organization and professionalism, yet how down to earth they were and are when dealing with their employees and business partners. The workspace environment is impressive with complex machines, clean rooms, and employees in white attire. My first question for them was, what is extrusion? Followed by what does Temecula Custom Extrusions (TCE) do; what do they manufacture?"
Extrusion is the process that begins with a plastic material (pellets, granules, flakes, or powders). The pellets are fed into a funnel which enters a barrel of the extruder machine. The material in the hopper is gradually melted by the mechanical energy generated by turning screws and by heaters arranged along the barrel of the extruder. The molten plastic pellets are then forced into a die (a shaped opening), which forms the plastic into a shape that hardens during cooling.
TCE produces high quality extruded tubing for medical devices and supplies to customers in over 25 countries. Notably, their extrusion follows the normal process, but has an extra component of having a clean or sterile environment, so the products can be used in doctor's offices and hospitals around the world.
How did Fernando, the owner, get involved with such a specialized industry? He was born in Mexico and raised in San Diego, California. Throughout his childhood, Fernando was interested in mechanics and tinkered with bikes, cars, or engines in some form or another. He was so focused on machines and engineering that he requested to leave high school early, so he could pursue his passion. He successfully passed the California High School Proficiency Exam and exited high school early to attend college courses and follow his dreams in engineering.
In addition to his early college education, Fernando found employment that furthered his work experience leading him to a major medical manufacturing company in Southern California. Working from the bottom up, he was given opportunities to work with components, devices, and medical grade technology. There he found his niche in working with the high-end technology and machinery.
After many years with that company, Fernando decided to venture out and start his own manufacturing company specializing in components of medical devices. Since 1991 he has owned and operated several successful companies in Temecula Valley. Most recently, in 2011, he began Temecula Custom Extrusions. They began with two extrusion machines and now have several extruders with 17 employees working on their various projects for their domestic and international accounts.
TCE is a family owned and operated business. Ashley, his daughter, and CFO of TCE, has been a great support in their day-to-day operations. She has been a firm foundation right from the start, contributing to its current success. Ashley is in charge of the office administration, and Human Resources. Together, they have created a lucrative benefits package for their employees. It is important to take care of their employees who work so hard for their company and have become extended family members.
TCE means everything to the family. Ashley explained that it's exciting to hear about companies around the world who use their extrusion products. The products they manufacture help doctors and hospitals in labor and delivery rooms, cardiovascular procedures, and other lifesaving practices. Just thinking about the thousands of lives that have been affected by the products produced gives them a great deal of satisfaction.
Besides their professional lives, on a personal note, Fernando and Ashley are very focused on their families and extended family relationships. They enjoy weekends together, barbeques and just hanging out with the family.  They also like planning fun trips to Sea World, Legoland, Disneyland, beaches, and other family-oriented activities in Temecula and Southern California.
We are very fortunate to have these entrepreneurs and innovators in our community, not to mention clients with strong family values.  TIS is proud to take care of TCE's employees with a benefits package suitable for them.  We look forward to many more years of providing them quality services.