Nixxit is a locally owned and operated full-service junk removal company that serves the Bay Area. As a small business that has its roots in Alameda & Contra Costa counties, Nixxit truly cares about making a difference locally as this is where the Nixxit team grew up, where they currently live, and where their business continues to grow.
Owner and co-founder, Sarah McCorriston, comes from an entrepreneurial background going way back to her lemonade stand days as a child. Growing up she had several different ventures, and in college, she owned an e-commerce business. After graduating, Sarah closed up shop to explore the corporate world for a few years, where she pursued her passion for Marketing at an Architect & Engineering firm before leaving to start her next big venture, Nixxit.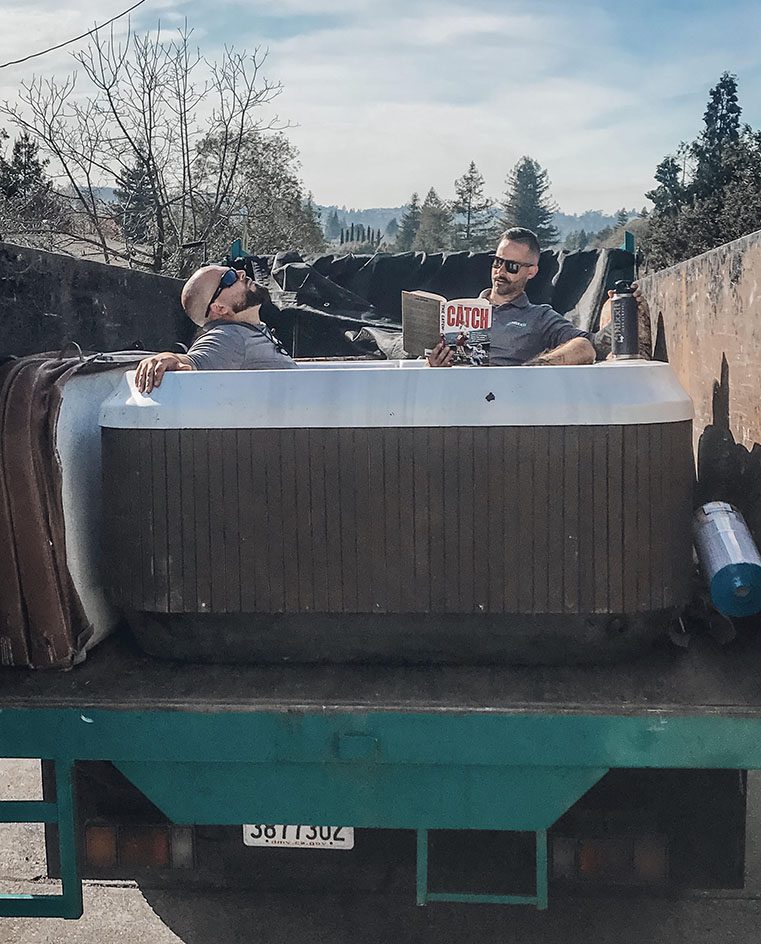 Co-founders Bryce Basozki and David Alvernaz provide the brawn for the company, operating out in the field, and both come with several years of experience working for the largest franchise junk removal company in the world (1-800-GOT-JUNK).  One day, the three came together and decided that they were all simply tired of working for large companies and noticed all the things they could do better – and that is how it all began!
Before that moment, however, for years Sarah had been listening to stories told by Bryce (who is her partner in business and in life) of satisfied customers and the limitless "treasure" he would discover each day while working for his former employer. Soon she too fell in love with the industry.
As the mother and father of Nixxit were beginning to formulate plans, they realized they needed a strong "3rd wheel" out in the field to help Bryce with the heavy lifting, (literally) and that is where David came in.
One thing that the Nixxit founders knew early on was that they wanted their company to be different in significant ways from the other major players (or player) in the space.  Rather than filling landfills, they wanted to make sure that whenever possible, the items that they collected would be recycled or find a new home.  This vision has led to their company becoming one of the few certified "California Green Businesses" in the industry within the Bay Area as well as the entire state of California. Another fabulous outcome from this goal has been the interesting way they have been able to give back some of the "special" junk to the community.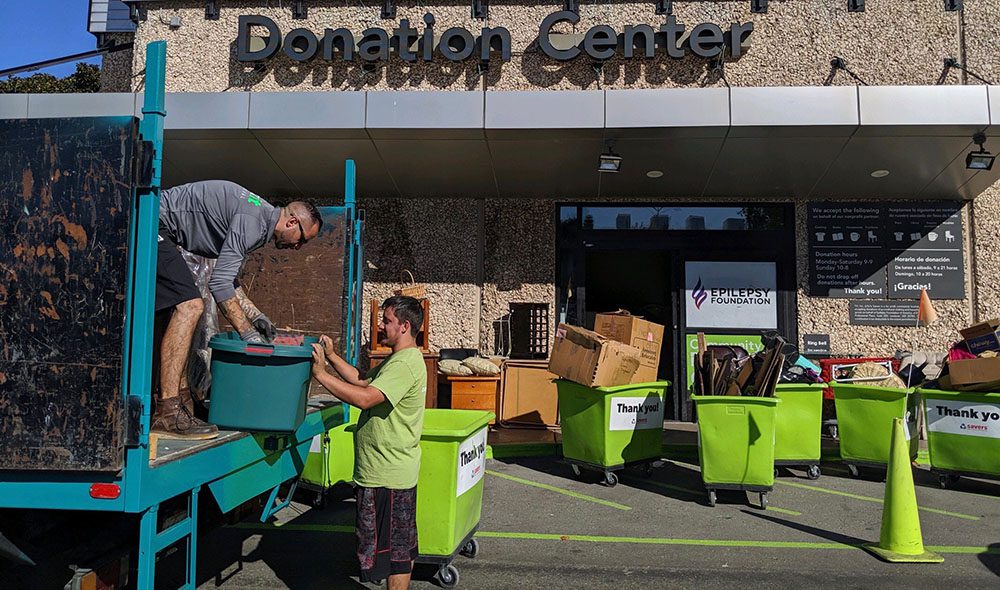 By taking the time to bring items into their warehouse and sort them, the company has become a kind of match-making service, connecting the Bay Area's "most unwanted" with several local non-profits and schools.  From providing set materials and props for Fremont USD's John F. Kennedy High School Theater Club to helping out teachers and artists by partnering with the East Bay Deport for Creative Reuse, Nixxit continues to make sure that all discarded items get their best shot at a Toy Store ending (even if Andy doesn't want them anymore).
When the Nixxit team is not busy de-hoarding the hoarders, they are having fun with friends, family, their fury kids (dogs), traveling, enjoying fitness, and being in the outdoors.  Sarah has recently taken it to the next level by getting into some competitive fitness competitions. For her, squatting 225lbs is not a problem!  She says, "Anything guys can do, girls can do better!"  That sounds like either a challenge to Bryce and David… or a hidden desire for her to start lugging junk on the trucks with them…hmmmm?
Today, Nixxit has grown to a team of 7.  Louis (aka Popeye), Trevor, Tyler, and Ken – their newest member, round out the crew, each bringing to the company their special talents and superior care for their customers.  Here at The Insurance Store, we have absolutely enjoyed watching Nixxit grow and playing a small role in helping them on their continued path of success.  If you need to declutter your life and live in the Bay Area, give them a call!