Bakersfield Truck Insurance
CA License #: 0I96350
---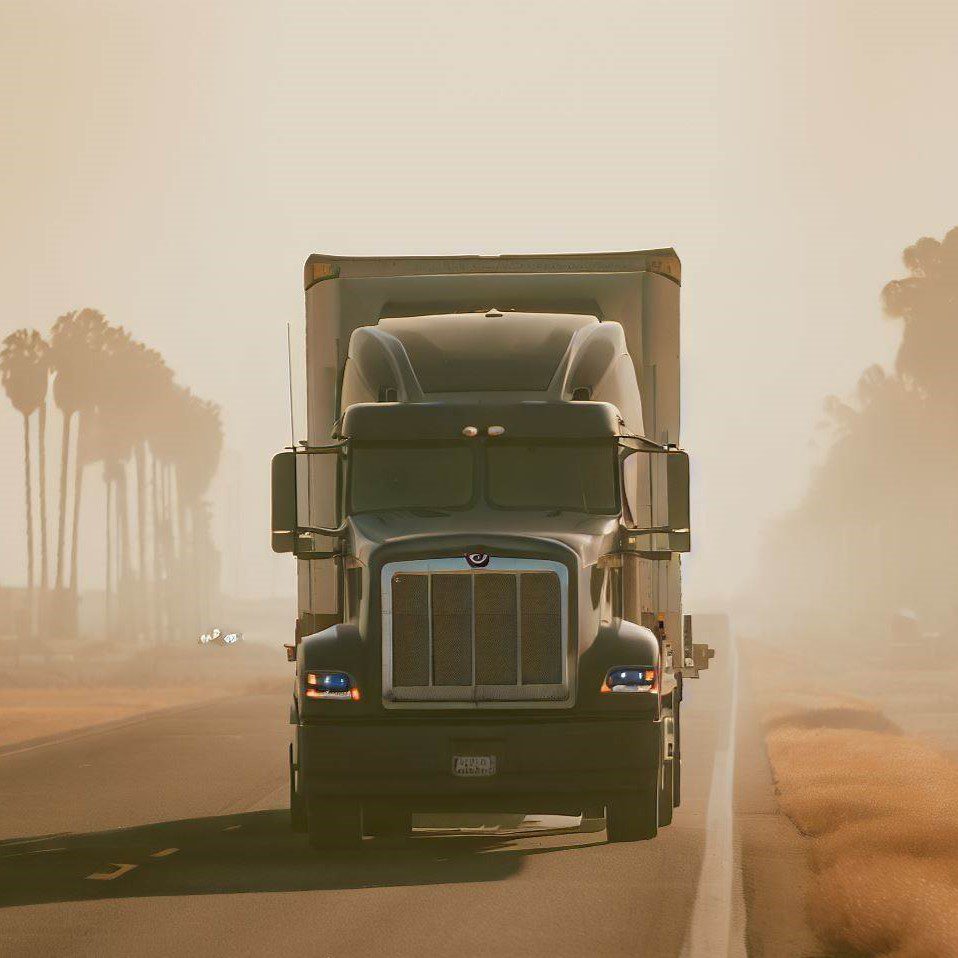 ---
---
Bakersfield Commercial Truck Insurance
This here is Bakersfield, nestled in the sweet spot of California's Central Valley, where the trucking business isn't just an industry – it's a way of life. You know what they say, "Keep on truckin'." But in Bakersfield, we take it a step further - "Keep on truckin', but do it smart!" So, what's cooking in Bakersfield's trucking business? Loads of fresh produce, dairy, wine, and a whole lot more!
Bakersfield's the hub, with major highways like the 99, the 58, and the 5 slicing through the heart of it, bringing folks from all over, including Fresno, Modesto, and Sacramento. You see, we're not just another dot on the map; we're at the center of it all!
But hey, let's not beat around the bush. Trucking's not all sunshine and rainbows. It comes with its fair share of bumps, and that's where The Insurance Store (TIS) steps in. TIS's Bakersfield commercial truck insurance keeps you covered, come rain or shine, making sure your journey's as smooth as a Cadillac on a freshly paved road.
The ABC's of Commercial Trucking Insurance
Hold on to your hats, folks! We're about to get down to the nitty-gritty of commercial trucking insurance coverages.
---
Truck Liability Insurance

Well, this one's the big kahuna. Truck liability insurance is your lifeboat when you're in hot water. It protects you when your truck causes injury or damage. Picture this - your truck kisses another car, or worse, a pedestrian. That's where truck liability steps in to cover legal expenses and claims.

Physical Damage Coverage

It ain't all about others, though. What if your own truck takes a hit? Well, that's where Physical Damage Coverage rolls in. It covers the cost of repairs or replacement of your truck. Whether you collide with another vehicle or Mother Nature decides to throw a hailstorm your way, you're covered.

Motor Truck Cargo Insurance

Bakersfield's bounty isn't going to deliver itself! You've got the goods; Motor Truck Cargo Insurance ensures they reach their destination intact. If they don't - say, your truckload of wine bottles end up taking a breakdance on the road - this policy covers it.

Non-Trucking Liability and Bobtail

Now, what about those times when you're off-duty, but still behind the wheel? Non-Trucking Liability and Bobtail coverages step in when your truck isn't hauling any load. Maybe you're coming back from a delivery or just taking your truck to the car wash - this covers you.

Workers Compensation

Hey, it's not just about trucks; it's about the truckers, too! Workers Comp is for those days when lady luck isn't on your side. Injured on the job? Workers comp's got your back, covering medical bills, rehabilitation costs, and even a portion of lost wages.

General Liability Insurance

Finally, there's General Liability, the safety net for everything else. It provides coverage for injuries or damages that happen on your premises or due to your operations, including advertising and contractual liabilities.
Why Choose The Insurance Store?
So, you've got your head around the coverages, but now comes the million-dollar question - where should you get these? Enter The Insurance Store, or as the locals call us, TIS.
We're not your average, run-of-the-mill, faceless corporation. We're a family-owned business that's been giving peace of mind to truckers for over half a century. And guess what? We're as solid as a rock. We partner with multiple A+ rated insurance carriers that specialize in commercial transportation risks.
Ever thought, "Boy, I wish I could issue my certificate of insurance while I'm on the move!" Well, hold on to your hubcaps because we've got the solution - our nifty mobile app, TIS24. It lets you handle your insurance affairs from your computer or phone, anytime, anywhere.
Truck Permits: Crossing the T's and Dotting the I's
Before you hit the road in California, you need to get your paperwork in order. Truck permits in Bakersfield, and the whole of California, are no joke. After all, the Golden State is a stickler for rules.
You need a Motor Carrier Permit, a CA number for identification, and a U.S. DOT number if you're crossing state lines. And that's just for starters. You may also need special permits for hauling oversized loads or hazardous materials. Yep, it's a jungle of red tape out there, but TIS can help guide you through it.
Give Us a Holler!
Well, folks, that's a wrap. We've been on quite a journey, haven't we? We've talked about the road, the trucks, the cargo, and most importantly, the insurance. We've covered the winding highways of Bakersfield and the truckloads of goods waiting to be delivered. And we've seen how TIS keeps you covered with Bakersfield commercial truck insurance.
So now, it's your turn. Pick up the phone and give us a holler at 800-354-8535. We've got a friendly team ready to help you get a quote that suits your needs. We at TIS believe in the good ol' fashioned way of doing business - keeping it personal, keeping it fair, and keeping it simple.
Remember, folks, the open road is a calling, but you've got to answer it smart. At The Insurance Store, we don't just insure; we assure. Assure you of peace of mind, so you can focus on what you do best - keep on truckin'!
---
Get a Quote for Truck Insurance
---
Here is what Our Happy Customers have to say
---
Their team are highly professional and compassionate. They're swift and precise in making sure that we're okay. Truly, Phil is the best agent I've worked with in over 15 years I've been in the transportation industry. We're so grateful for all your help. Thank you.

Che Okehie