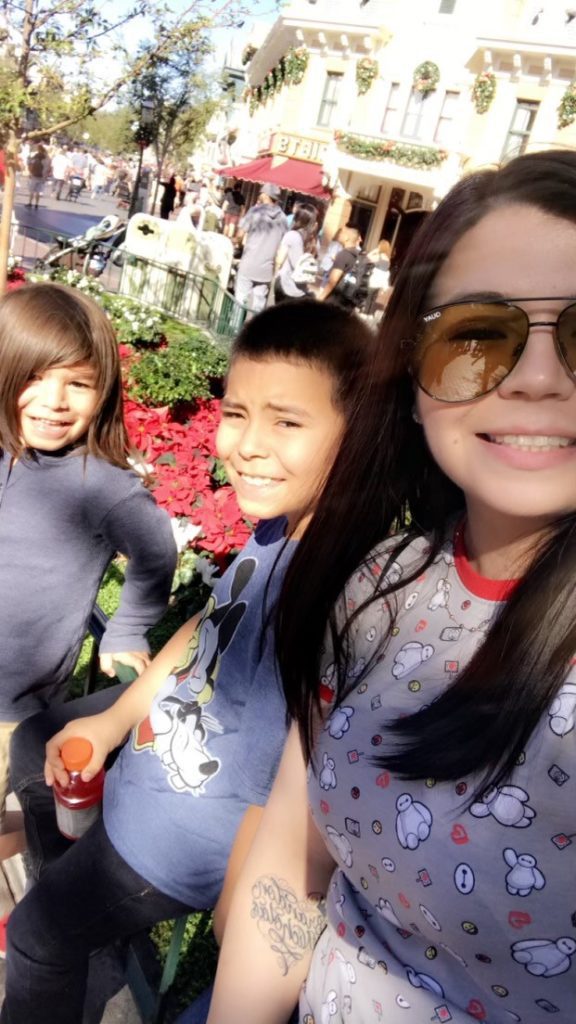 San Agustin is a community of rich history and culture. It is home to a rural community of neighbors who all run small businesses and join together as a community to celebrate rich tradition seeded deep in their identity. This is where Ruby Briseño's father's family is from and currently resides. It is here that she spent many of her favorite memories as a child and continues to visit today.
To this day, there is still a lady across the street from her family's home who bakes amazing Mexican bread, her favorite being Besos bread. Then, there is the neighbor directly on the other side of the wall from the bedroom she sleeps in. Every morning at 5AM, like clockwork, he begins chopping fish to make ceviche. One of her favorite times is during the 7-day party they hold for Santa Agustin where La Plaza lights up with taco shops, bread shops, hand-crafted gifts, and live music that lasts all hours of the night. All of these things play into the magical feeling this town creates for Ruby.
Ruby was born in Poway, CA and grew up in the Ramona area. Her mother's side of the family relocated there in 1982. At this time, Ramona was extremely rural. Everything was dirt roads; there was one restaurant and one market. This felt like home to her family.
Ruby has been blessed with two amazing parents who play a huge part in her life and the lives of her children. It is through them that she feels loved and cared for in so many ways. Her mother is the ultimate caregiver. To this day, she still shares love with all her family, but this is especially true for Ruby's two boys Brandon and Nicholas. They have a special bond.
Growing up, Ruby's dad had chickens, pigs, roosters, horses, and goats. His love for animals is now shared with her son Nicholas. He too has this same passion for animals and enjoys spending his time caring for them with his grandpa.
After Ruby graduated from high school, she went to UEI to do a billing and coding program. Once she graduated, she began looking for work in the industry. Soon thereafter, she had her first son Brandon, and her plans changed as she became a stay-at-home mom. A few years later, she had her second son Nicholas. Her boys are now 11 and 8, and they, along with her love Omar, bring her so much joy.
She loves spending time with them and going on new adventures. Some of their favorite places to go are the beach, Fiesta Island in San Diego, The Dana at Mission Beach, and Big Bear. One of their bucket list items is to go to Oregon with her whole family to share her love of the trees and lush landscape.
As a family, they enjoy watching Stranger Things and playing (or mostly watching on her part) Nintendo Switch on the weekends. One of her very favorite things to do is go to concerts. She loves the feeling of the live music and the dancing. Her favorite concert of all time is Pitbull.
Ruby shares her love of life with everyone she comes in contact with; her care for others is apparent in the care she gives to each of her clients.