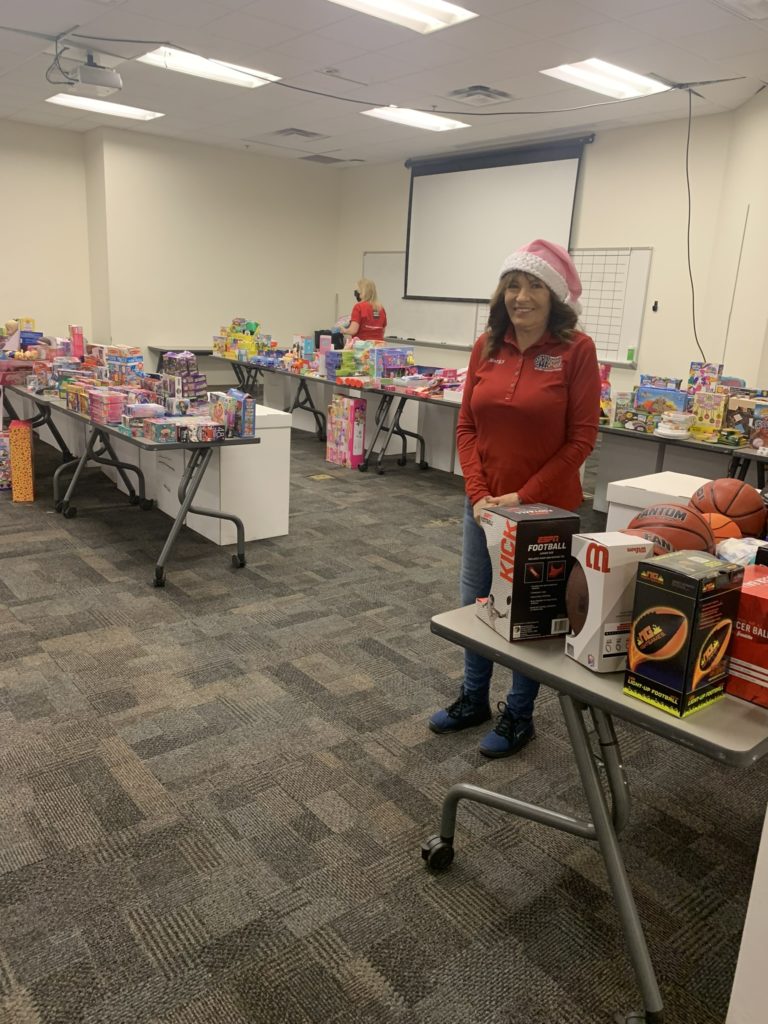 The TIS charity for the month of December is the Military Assistance Mission (MAM). Operation Holiday Giving provides an opportunity to receive gifts for those in the military that are struggling to provide gifts for their children.
On May 7, 2005, gold star Michael Adam Marzano was killed by a suicide bomber in Haditha, Iraq where three marines and a corpsman were killed. Margy Bon, the mother of Michael Adam Marzano, wanted to honor her son, so in his memory, she created the Military Assistance Mission. She did this in order to aid in the morale and financial needs of the lower ranking military, who are often considered the working poor. The event is open for Arizona Military ranked E-5 or below.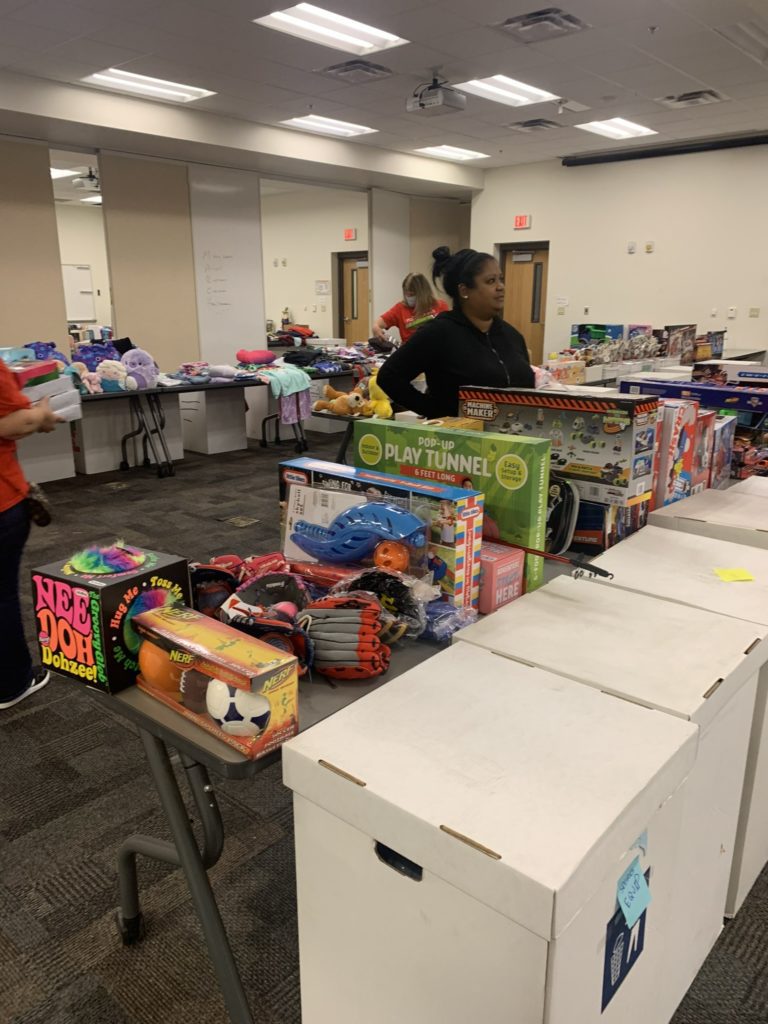 This charity touched the heart of TIS staff member Cecilia Geeraths-Moreno, and she presented the idea to participate in this charity as a team. Cecilia coordinated, and together with all TIS staff, TIS donated toys and cash in person as well as online. To be able to serve those who serve our country was a blessing this Christmas season.
On Friday December 16, 2022, staff members at the Arizona office dropped off donations to the Military Assistance Mission for their annual Operation Holiday Giving Event. They met with Mary Bons, and she personally thanked TIS for their donations. Christina Earlandson, the Development Director, gave Cecilia, Lara, and Rita a tour of the set up and how the "shopping" process works. They learned that the next morning the parents would come in groups and be given a shopping bag with three minutes to "shop" for their children. There were two rooms set up for children 0-11 years old and 12-18 years old.
It was wonderful to see the variety of toys and clothes available for these parents to select from. While the parents are "shopping", the children are occupied with games, hot cocoa, and of course the jolly man in the big red suit!
A huge THANK YOU for all at TIS who donated and spread the word to their loved ones who also donated.