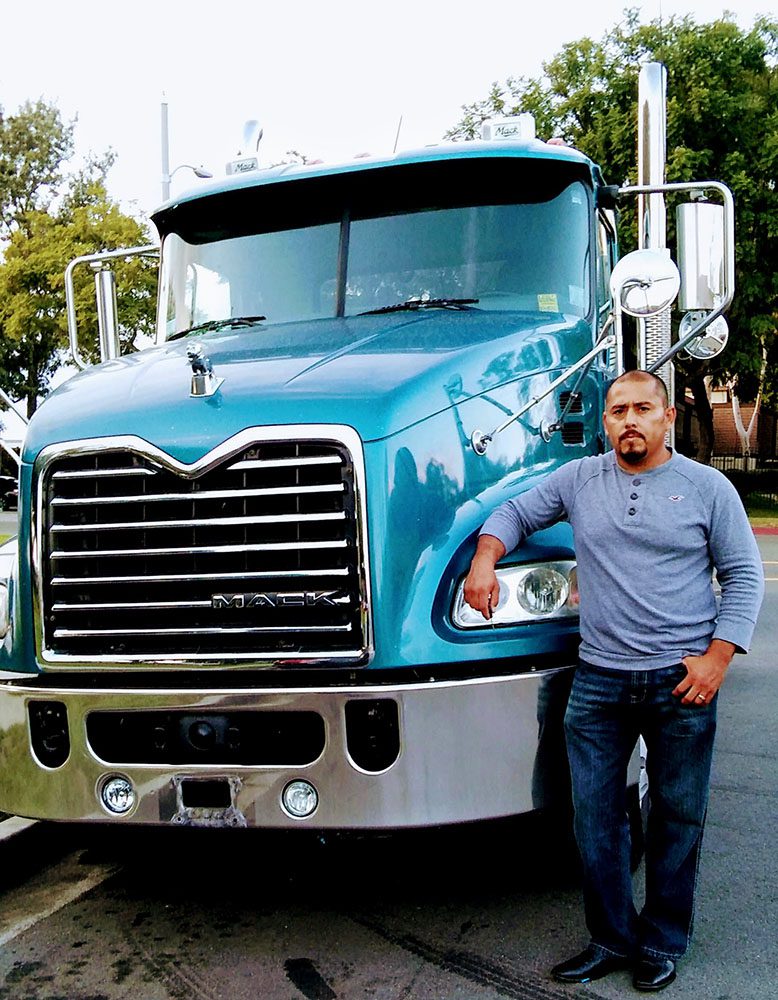 You might think that the trucking company name 3:16 comes from the biblical verse in John; however, a true WWE fan will know that this name comes from a very famous speech from back in 1996 at King of the Ring. This is when Stone Cold Austin mimicked Jake Roberts and called himself Austin 3:16. This was a day that defined his career. It was this speech that also created a fan in Enrique Torres and inspired him to name his trucking company 3:16.
Enrique is an owner/operator who has been driving trucks for over twenty years. Six years ago, he decided to go into business for himself and start his own company based out of Garden Grove, CA. Enrique comes from a family of truckers. His dad, brothers, uncles, and cousins are all in the trucking industry. His dream of becoming a trucker began when he was just six years old. His dad would take him along every now and then on trips in his rig, and Enrique loved it! If he could not go with his dad, he would be so upset, as riding alongside his dad in his big rig was the thing he most looked forward to. Enrique started practicing driving when he was fifteen, and then when he was nineteen, he started driving for companies.
Meeting your future wife at the young age of seven years old is rare indeed, and although Enrique and his wife Martha have only been married for ten years, they have known each other since the age of seven. Martha was a neighbor and Enrique's best friend's sister. After families moved and nearly twenty-two years of not seeing each other, they were able to reconnect and fall in love.  They have now been happily married for ten years and have two beautiful daughters- Genesis (7) and Fernanda (5).
Being on the phone with Enrique is always a pleasure; he has a way of brightening your day. He is always so kind and polite. He makes sure to catch up and ask how you are doing before jumping right into business. It is always a pleasure to chat with him. We feel blessed to work with him and value our relationship with him.