Ghouls, goblins, and all things that go bump in the night! At The Insurance Store, we had a spooktacular competition of fabulous, scary, creative, and funny costumes.  Who would take the prize?  As it turns out, Fast Food Junkies, consisting of Jack-in-the-Box, Wendy's, McDonalds, Chick-Fil-A, and Burger King, heading to In N Out for a burger was too funny and took first place selected by our insurance carriers.  Coming in on a tie for second was Jim Carrey and The Skeleton Crew In third place we had yet another tie with Hunted and A League of Their Own.  All costumes were so creative and fun, and we all had a blast participating.  One staff member even stated that this was the most fun she had at work in all her working career.
We also had a desk decorating contest.  The spooky vibe at the office started off small and grew to overflow from desks to doors!  Anni was the winner of that contest, and her decorations were off the charts. Halloween at TIS is spooktacular!
Here is a showcase of all of the costumes from each team.
Candyland

Fast Food Junkies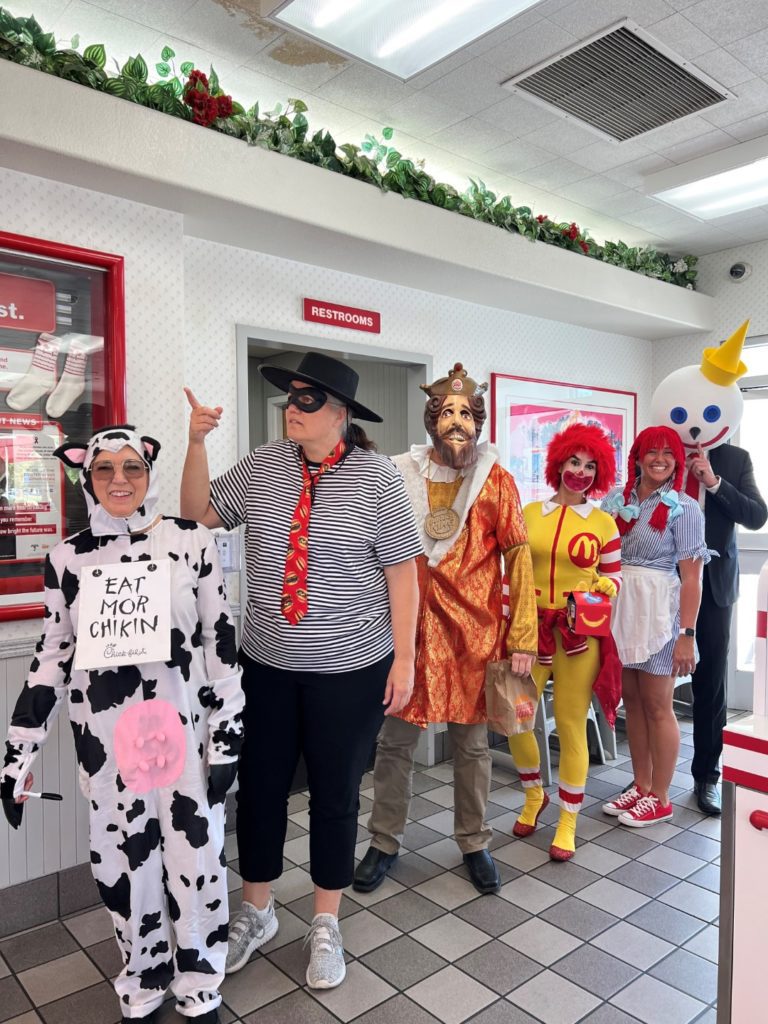 Grease – Murrieta
Grease – Utah
Hippie Chicks
Hunted
Jim Carrey Extravaganza
League of their Own
The Sandlot
Storytime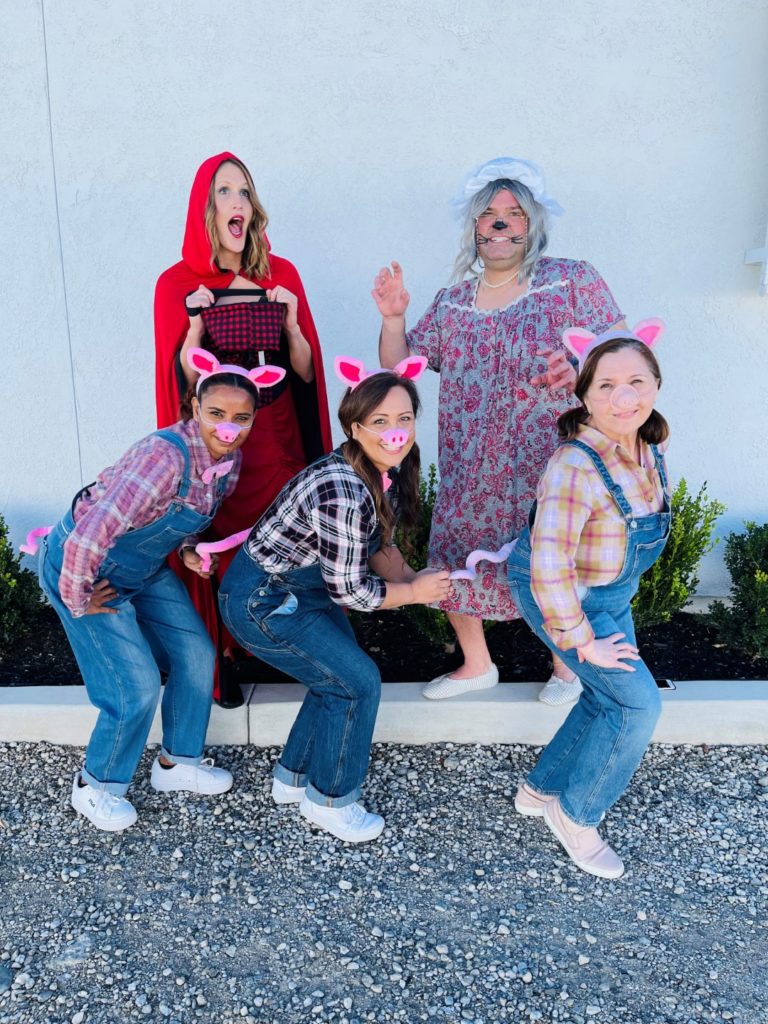 The Skeleton Crew