WI License #: 3001067402
---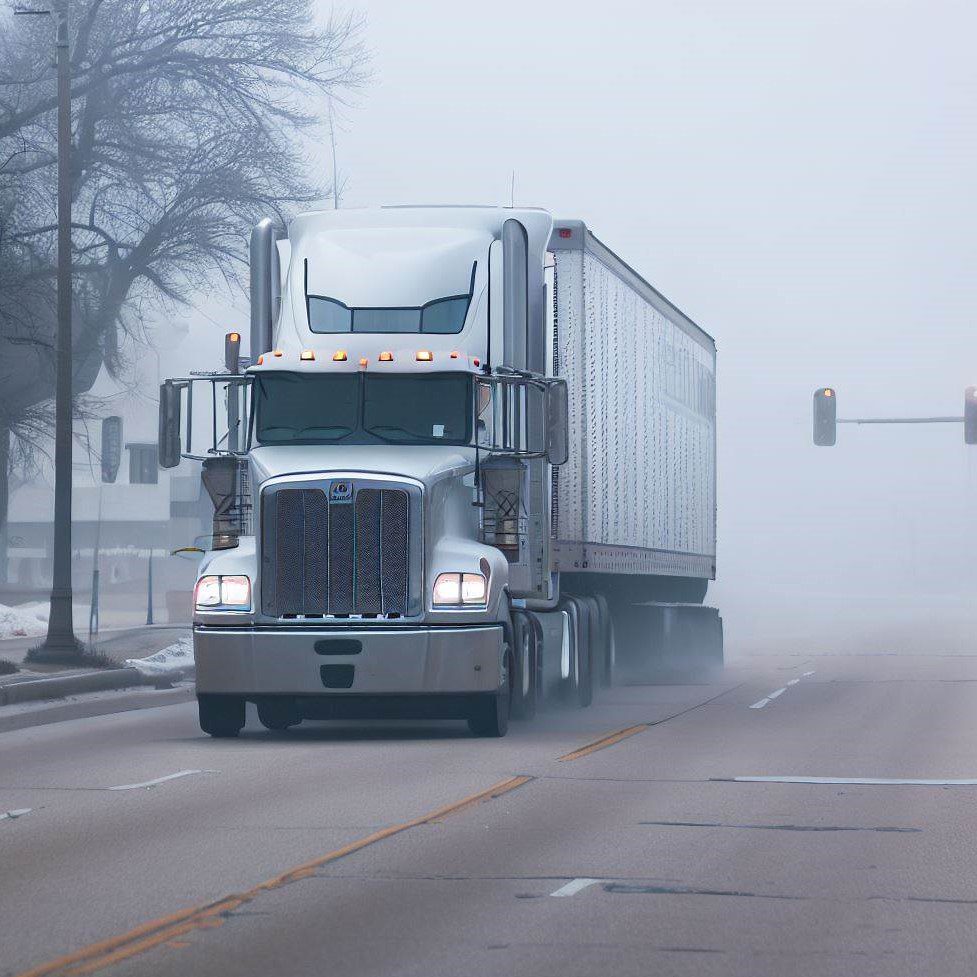 ---
---
A Load of Protection: Truck Insurance in Racine, Wisconsin
Truck drivers in Racine, Wisconsin, know the rigors of the road better than anyone. Just like their coffee, they like their insurance strong, reliable, and ready to keep them rolling. Where Racine meets the root, quite literally - after all, the city's name derives from the French word for root - the mighty freight movers dig deep to keep Wisconsin's economy thriving. But in the bustling and blooming cityscape that crisscrosses around major highways like Route 32 and Route 20, you'll want a safety net as robust as the loads you haul.
Bordered by the hypnotic Lake Michigan to the east and the tranquil Root River to the west, Racine is much more than just picturesque landscapes. It's the epicenter of a thriving transportation industry where trucks carry everything from hefty machinery to delicious dairy products. And let's not forget Racine's claim to fame - the deliciously iconic Kringle pastries. Yes, those delightful oval delicacies are transported far and wide, filling up bellies and spreading smiles. But who's got their back? Who ensures these journeys meet sweet endings and not sour mishaps? That's where The Insurance Store comes into play!
Getting a Grip on the Wheel: Truck Insurance Coverages
Choosing the right insurance coverage is as important as choosing the right gear before a steep climb. While it's easy to get lost in the maze of jargon, TIS has got your six with simple explanations and even simpler solutions. We're about to put the 'ease' in 'policies', folks!
---
Auto Liability

Auto liability insurance? Oh, it's non-negotiable. If your rig causes an accident, auto liability steps in like a knight in shiny armor, protecting you against lawsuits and covering the damages. Remember, in Racine, even the best drivers can face unexpected hurdles.

Physical Damage

What about when your truck decides to kiss a tree or dance with a guardrail? Physical damage insurance swoops in! This coverage takes care of repair costs, whether it's due to a collision or other unfortunate events like theft, fire, or hail.

Motor Truck Cargo

Transporting kringle pastries? Or maybe it's artisanal cheese? Whatever the cargo, it's precious. That's where Motor Truck Cargo insurance comes into play. This coverage is your safety blanket, taking care of the cargo you haul if it's damaged or lost.

Excess Liability

Sometimes, standard coverage just doesn't cut the mustard. When a claim exceeds the limit of your existing policies, Excess Liability insurance is there, saying, "Step aside, folks, I've got this!" It's like having a powerful ally ready to throw in the extra punch when you need it the most.

Workers Compensation

Accidents can be as unpredictable as Wisconsin weather! Workers Compensation insurance covers medical costs and lost wages if your employees get injured on the job. It's like having a rainy day fund, except it's for all types of weather.

General Liability

Truckers General Liability is your safeguard for all those other times when you're not driving. It covers claims for property damage and bodily injury happening on your premises or due to your operations.
The Insurance Store: Your Trusted Partner on the Road
Why choose TIS? Well, we're a family-owned business, navigating the roads of insurance for a whopping 50 years! We're like the hearty Midwestern casseroles, packed with all the good stuff. Our independent insurance agency gives us access to numerous A+ rated insurance carriers specializing in commercial trucking. We're like the trusty junction where all the best insurance routes converge.
But the cherry on our insurance sundae is our game-changing app - TIS24. With this little gem, truckers can issue their certificates of insurance, access ID cards, and view policy and insurance documents anytime, anywhere. All you need is a phone or a computer and, voila, your insurance needs are at your fingertips!
TIS Trucking Services: Aiding Your Journey with Permits and Filings
Just like a truck needs a powerful engine to roar, your commercial trucking business needs the right permits and filings. Don't fret, we've got a shiny division for that too - TIS Trucking Services. From helping you navigate the red tape in Wisconsin to ensuring you're compliant with the regulations, we keep your journey as smooth as Racine's famous custard.
Rev Your Engines with The Insurance Store
Like a trusty old pal, the TIS team is here for the long haul. We keep the gears of your business turning, the loads moving, and the roads safer. With 50 years of experience under our belt, we're not just another insurance provider, but a partner ready to share the load. Let's face it, life without insurance is like a truck without tires, and that's just a bad country song waiting to happen.
So why wait? Shift gears towards comprehensive coverage and hit the open road with peace of mind. Call our friendly team at 888-570-3130 or request a quote today. After all, isn't it time you moved your insurance worries to the rearview mirror?
---
Get a Quote for Truck Insurance
---
Here is what Our Happy Customers have to say
---
Shalyn has been great along the process of completing all necessary compliance paperwork. I am greatly to have her assistance throughout. Prompt efficient and no problem explaining if necessary.

D3 TRUCKING