Milwaukee Truck Insurance
WI License #: 3001067402
---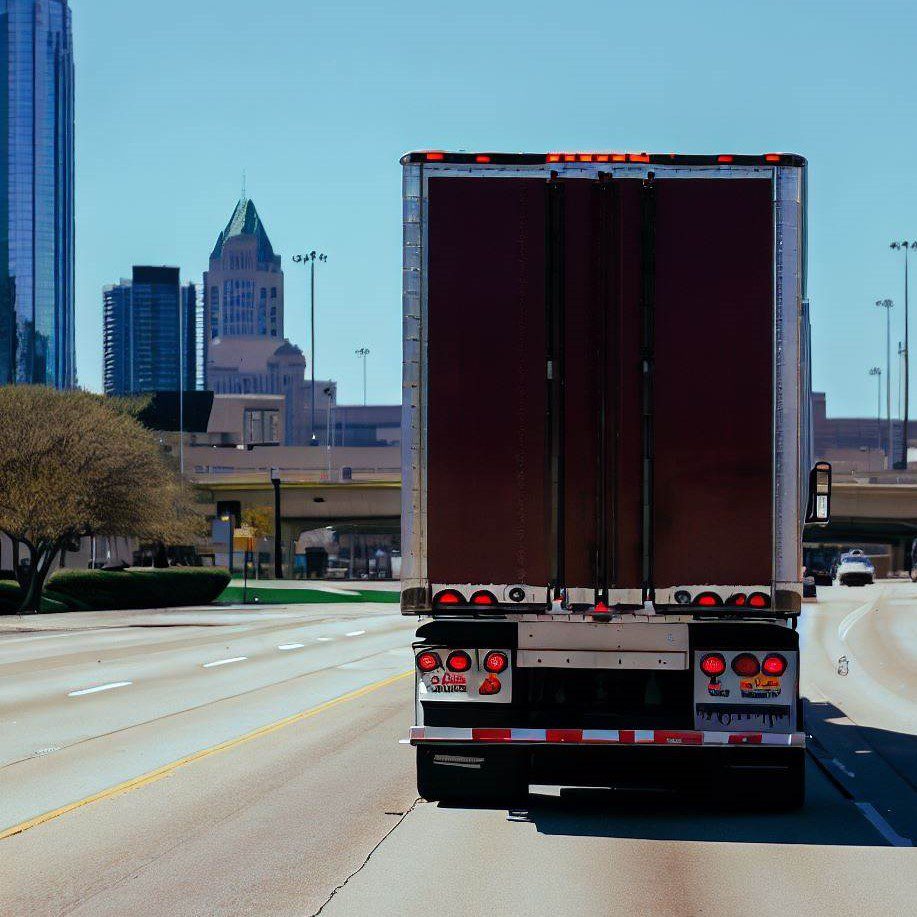 ---
---
Get Rolling With Confidence: Milwaukee Wisconsin Truck Insurance
Ah, Milwaukee! This gem of the Midwest, fondly dubbed as the "Brew City" isn't all about beer and bratwurst. It's also an economic powerhouse, with its fingers in many pies. Milwaukee is home to a wide array of industries, from brewing and manufacturing to healthcare and finance. But, hey, let's not forget about the backbone of the American economy – trucking, freight, and logistics.
This city, steeped in history, is strategically nestled on the western shore of Lake Michigan. It's a hot spot for the trucking industry, serving as a major hub for freight flowing in and out of the Midwest. Everything from dairy products and paper goods to machinery parts and beer (well, it is Milwaukee!) are transported via trucks. And with key highways like I-94 and I-43 intersecting the city, trucking in Milwaukee is like an unstoppable orchestra of horsepower and diesel fuel.
But let's face it, with great trucking comes great responsibility, and that includes securing reliable Milwaukee Wisconsin truck insurance. So buckle up as we steer through the ins and outs of commercial trucking insurance.
The Important of Truck Insurance Coverages
Navigating the jungle of insurance can feel like trying to change lanes during rush hour on I-94. It can be daunting, but it's essential. Without further ado, let's dive headfirst into the crucial coverages you ought to have.
---
Auto Liability

Just like a cheese curd without cheese is unimaginable in Wisconsin, a truck without Auto Liability insurance is a big no-no. This coverage, mandated by law, takes care of injuries or property damage that you might cause while on the road. Think of it as a safety net, ready to catch you when you're in a pickle.

Physical Damage

Imagine you're cruising down I-43, and out of nowhere, a deer decides to make a mad dash across the highway. And poof! You've got a banged-up truck. Physical Damage coverage will take care of the repairs to your rig, ensuring you're back on the road in no time. It's your truck's best pal against the many uncertainties of the road.

Motor Truck Cargo

Whether it's a truck full of dairy products or stacks of paper goods, this coverage safeguards your freight from theft, loss, or damage.

Excess Liability

In the world of truck insurance, Excess Liability is like that extra bratwurst you stash away for a rainy day. It adds an extra layer of protection on top of your existing liability coverage.

Workers Compensation

If there's a monkey wrench thrown into your operation and a worker gets injured, Workers Compensation steps in. It covers medical expenses and lost wages, letting your team know they're cared for.

General Liability

General Liability covers injuries or property damage that might occur while you're not driving. Essentially, it's got your back when you're off the road.
Roll With The Insurance Store
With all these coverages, it might feel like you're trying to juggle a dozen cheese curds at once. That's where we, The Insurance Store, come in. TIS isn't just another insurance agency. We're a family-owned business, that's been going strong for over 50 years. Just think about it, we've been insuring trucks since bell-bottoms were a thing!
We have access to a smorgasbord of A+ rated insurance carriers that specialize in commercial trucking. So, whether you're trucking from Milwaukee's Historic Third Ward to Bay View or all the way up to Green Bay, the TIS team has you covered.
Need to issue insurance certificates, access ID cards, or review your policy documents while on the go? No worries! Our TIS24 app allows you to manage all your insurance needs from your computer or phone. It's like having a truck insurance agency in your pocket.
Let's Talk Trucking Permits and Filings
Switching gears, let's talk permits and filings. We understand they can be as complex as finding parking downtown during the Summerfest. Thankfully, we have a division known as TIS Trucking Services to guide you through the maze of commercial trucking permits. It's like having your very own GPS for trucking permits.
Making Milwaukee Trucking a Breeze
Trucking is the lifeline of Milwaukee. And we at The Insurance Store are proud to support the hard-working truckers who keep this city rolling, one mile at a time. Remember, proper insurance isn't just a legal necessity – it's your peace of mind on the road.
So, are you ready to rev up your insurance game? Call our friendly team at 888-570-3130, or request a quote online. After all, you've got freight to haul, and we've got you covered.
Let's keep those big wheels turning, Milwaukee!
---
Get a Quote for Truck Insurance
---
Here is what Our Happy Customers have to say
---
I have nothing but amazing things to say about Joe santos. He really made this experience very easy, I've been to many insurance companies for a quote and nobody could help with a quote it's always something negative to hear. But I as soon I contacted Joe and sent him everything he needed. He was there from the beginning of the process to the end. He's very friendly and patient and knows what he is doing I will recommend him to anyone I know. He always picks up the phone and answers All of my questions.

Saiba Wally