WI License #: 3001067402
---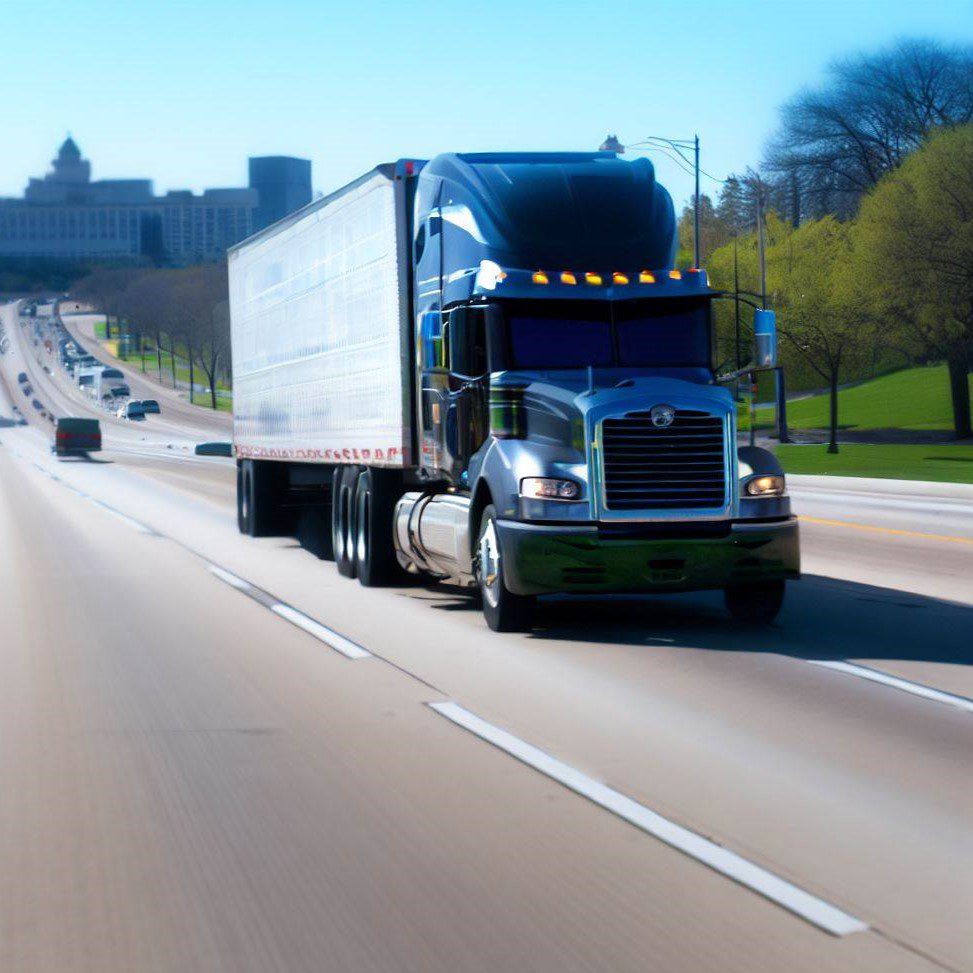 ---
---
Finding the Perfect Fit: Madison, Wisconsin Truck Insurance
Have you ever found yourself mind-wandering about the city of Madison, Wisconsin? No, it's not your quintessential bustling metropolis, but it packs quite a punch with its intriguing blend of a laid-back lifestyle, vibrant arts scene, and a roaring transport and logistics sector. Add in some mind-boggling cheeses, and you've got yourself quite a concoction! So, if you're a trucking mogul or an emerging star in the freight industry in Madison, you're probably itching to ensure that your valuable cargo, and of course, your truck, are as secure as Fort Knox. This, my friend, is where the marvel of Madison Wisconsin truck insurance comes into play.
Madison, often hailed as a city nestled amid four lakes, is brimming with life and vitality, offering a cultural richness that's hard to ignore. Not to mention its sterling trucking scene, bustling highways, and well-knit suburbs. Boasting a myriad of commodities transported via trucks - from dairy products, paper products, and medical supplies to machine parts and food items - the transportation scenario in Madison is as diverse as a painter's palette.
So, with such a bustling freight and logistics scene, how do you ensure your trucks are covered from those unexpected plot twists life throws? Enter the solution: truck insurance, but not just any truck insurance - Madison Wisconsin truck insurance! Buckle up, we're in for an enlightening ride.
Diving into Commercial Trucking Insurance
---
Auto Liability

Let's cut to the chase, folks. Operating a truck without auto liability insurance is akin to driving blindfolded on Madison's Beltline Highway during peak hours - not advisable! Auto liability is the bare minimum and a legal requirement. It covers injuries or damages you might cause to others in an accident. Ever clipped a wing mirror on Park Street or scraped a bumper in Middleton? This coverage will take care of those mishaps.

Physical Damage

Imagine cruising along Route 151 when a deer decides it's showtime and makes a grand entrance. Or picture a freak hailstorm leaving its autograph on your truck in downtown Madison. Not quite the encounters you'd want, eh? Physical damage insurance ensures your truck is covered against such acts of Mother Nature, theft, and collisions, so you can drive around Madison with peace of mind.

Motor Truck Cargo

Do you transport artisanal cheese from Madison's Farmers' Market? Or perhaps medical supplies to Meriter Hospital? Motor truck cargo insurance covers the goods you're transporting. If your cargo gets damaged or lost while in transit - whether from a bumpy ride on East Washington Avenue or an accident near the Capitol Square - this coverage helps save your day.

Excess Liability

Think of excess liability as your very own superhero. It swoops in when your other policies have reached their limits. So, if you've had an "Oh fiddlesticks!" moment in Fitchburg and your auto liability coverage can't quite handle it, your excess liability steps up to the plate.

Workers Compensation

Ever thought about what happens if one of your truckers gets injured while hauling cargo along Monona Drive? Workers compensation covers medical bills and lost wages for your employees if they're hurt on the job. So, they're taken care of, and so is your wallet.

General Liability

It covers damages or injuries that might occur when you or your employees are not driving, like loading/unloading goods or performing maintenance. So, even if you've had a "what the heck!" moment at your Sun Prairie warehouse, truckers general liability has got your back.
Why Choose The Insurance Store?
Let's face it - navigating the choppy waters of insurance is as daunting as trying to navigate Madison's Isthmus during rush hour. That's where we come in, your friendly neighborhood insurance gurus at The Insurance Store. We're a family-owned business that's been serving the industry with panache for 50 golden years. We've got the scoop on all the top-notch, A+ rated insurance carriers specializing in commercial trucking. Think of us as your GPS through the twisty, turny world of truck insurance.
What's more, with our state-of-the-art app, TIS24, truckers can issue their certificates of insurance, get ID cards, and access their policy and insurance documents anytime, anywhere. Forgot your ID card at your home in Verona? No worries, mate! With TIS24, it's just a few taps away.
A Little Extra: TIS Trucking Services
Don't forget that apart from insurance, trucking also involves intricate permits and filings. We've got you covered there too! Our permits division, TIS Trucking Services, can assist with all your commercial trucking permit needs in Wisconsin.
TIS: Your Trusted Madison, WI Truck Insurance Ally
Now that we've walked the extra mile together, let's wrap this show! Whether you're hauling cheese along Madison's highways or transporting machine parts through its suburbs, having robust Madison Wisconsin truck insurance is paramount. At The Insurance Store, we don't just sell policies; we build relationships, one truck at a time. So, ready to hit the road with the perfect coverage? Give our friendly team a jingle at 888-570-3130 or drop a request for a quote. Let's keep those wheels rollin', Madison!
Remember, at TIS, we believe in making your insurance journey as smooth as Wisconsin's finest cheese. Let's truck together, shall we?
---
Get a Quote for Truck Insurance
---
Here is what Our Happy Customers have to say
---
I really appreciate the service for Lindsay she really professional and really happy with the service she gives to my company and really recommend.

Jose Muniz