WI License #: 3001067402
---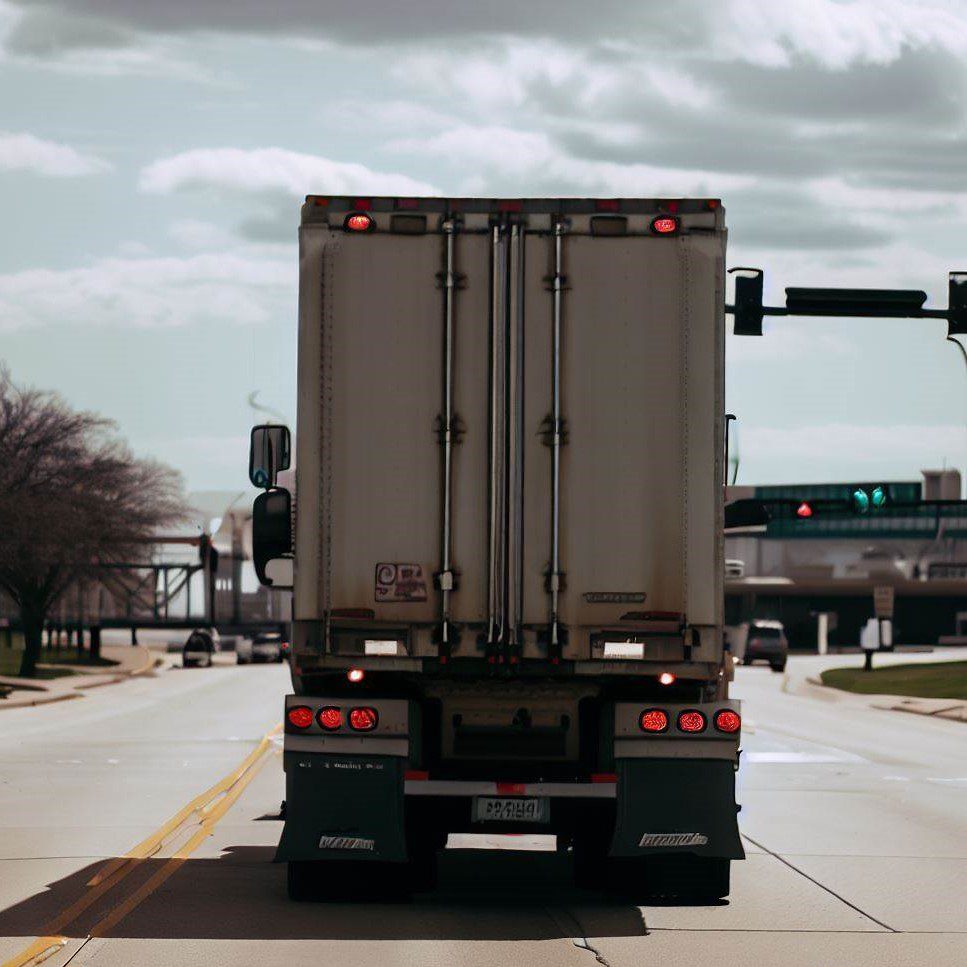 ---
---
A Guide to Kenosha Wisconsin Truck Insurance
Tucked into the southeastern pocket of the Dairyland State, Kenosha, Wisconsin, is a pulsating city, a beautiful blend of past and present, oozing an irresistible charm that's uniquely American. Known for its vibrant cultural scene, historic streetcars, breathtaking lakeside parks, and let's not forget, the delectable cheese, Kenosha has another feather in its cap, and it's a biggie! Folks, we're talking about its humming trucking industry.
Now, you might be scratching your head, wondering, "Trucking, in Kenosha?" Well, we're not pulling your leg here. Nestled right between the mega markets of Milwaukee and Chicago and flanked by major highways like Interstate 94, Kenosha is a logistical powerhouse. It's a hustling and bustling hub for transporting all kinds of freight - from manufacturing equipment and food products to, of course, our pride and joy - cheese!
However, trucking in Kenosha isn't just about packing up a load and hitting the road. It involves understanding the complexities of the business, one of which includes securing top-notch Kenosha Wisconsin truck insurance. And that's where we, The Insurance Store, enter the picture.
Truck Insurance: The Why, The What, and The Who
Let's dive headfirst into the nitty-gritty of truck insurance. If you're revving up to hit the Kenosha roads, you'd better know your stuff.
---
Auto Liability

While cruising down the Kenosha roads, mishaps can happen quicker than you can say "Holy cow!" Auto liability insurance is the golden ticket that keeps you covered if you're at fault in an accident. It'll take care of the damages you cause to other people or property.

Physical Damage

Physical damage insurance, on the other hand, covers your rig. Whether it's a collision with another vehicle or a run-in with a fallen tree, this coverage ensures your truck doesn't end up in the repair shop longer than needed.

Motor Truck Cargo

Transporting cargo from point A to point B isn't always smooth sailing. You might have a bumpy ride along the hilly roads of Pleasant Prairie or a rough patch near the Kenosha Harbor. That's where motor truck cargo insurance comes in handy, protecting the freight you haul if it's damaged or lost during transit.

Excess Liability

Think of excess liability coverage as your safety net's safety net. This coverage comes into play when a claim exceeds your primary liability limits. If you're involved in a major accident, excess liability coverage can prevent you from going belly up.

Workers Compensation

If you've got a crew working for you, you'll need workers' compensation. This type of insurance ensures your team gets their medical expenses and lost wages covered if they're injured on the job. It's the kind of security blanket that gives both you and your team peace of mind.

General Liability

And finally, truckers general liability insurance protects your business from the financial fallout of accidents that happen outside of driving, like loading and unloading incidents, or slip and fall accidents at your workplace.
Join The Family at The Insurance Store
We're not your run-of-the-mill insurance agency, oh no siree! TIS is a family-owned business with a rich 50-year history. We've been making sure truckers in Kenosha and beyond are covered from top to tail. Our trusted and friendly team works with a plethora of A+ rated insurance carriers that specialize in commercial trucking.
But wait, there's more! We've gone the extra mile and created a stellar app, TIS24. This bad boy lets truckers issue their certificates of insurance, grab ID cards, and access their policy and insurance documents anytime, anywhere. Whether you're at the cozy Coffee Pot diner in Kenosha or on the road to Racine, TIS24 has got your back.
Truck Permits and Filings Made Easy with TIS Trucking Services
Okay, we've covered the insurance part. But what about the whole rigmarole of truck permits and filings? Yep, we thought of that too. TIS Trucking Services, our dedicated permits division, can help you navigate through the tricky world of commercial trucking permits in Wisconsin. So, whether it's an oversized permit or a fuel tax report, our team will cut through the red tape like a hot knife through butter.
Come Aboard with The Insurance Store
So, there you have it, folks. If you're trucking around Kenosha, Wisconsin, we're your one-stop-shop for everything from top-notch insurance coverage to seamless permit assistance. At TIS, we're not just about selling policies; we're about building relationships. And we'd love to welcome you aboard.
Give our friendly team a call at 888-570-3130 or request a quote online today. Let's make your journey on the Kenosha roads a safe, secure, and stress-free one. After all, as we always say at TIS, "We're in this for the long haul!"
---
Get a Quote for Truck Insurance
---
Here is what Our Happy Customers have to say
---
Honestly the best experience I've had this year, very fair rates, not greedy and very affordable, thank you so much, I don't know what I would do without you ❤️

Curtis Parham