Green Bay Truck Insurance
WI License #: 3001067402
---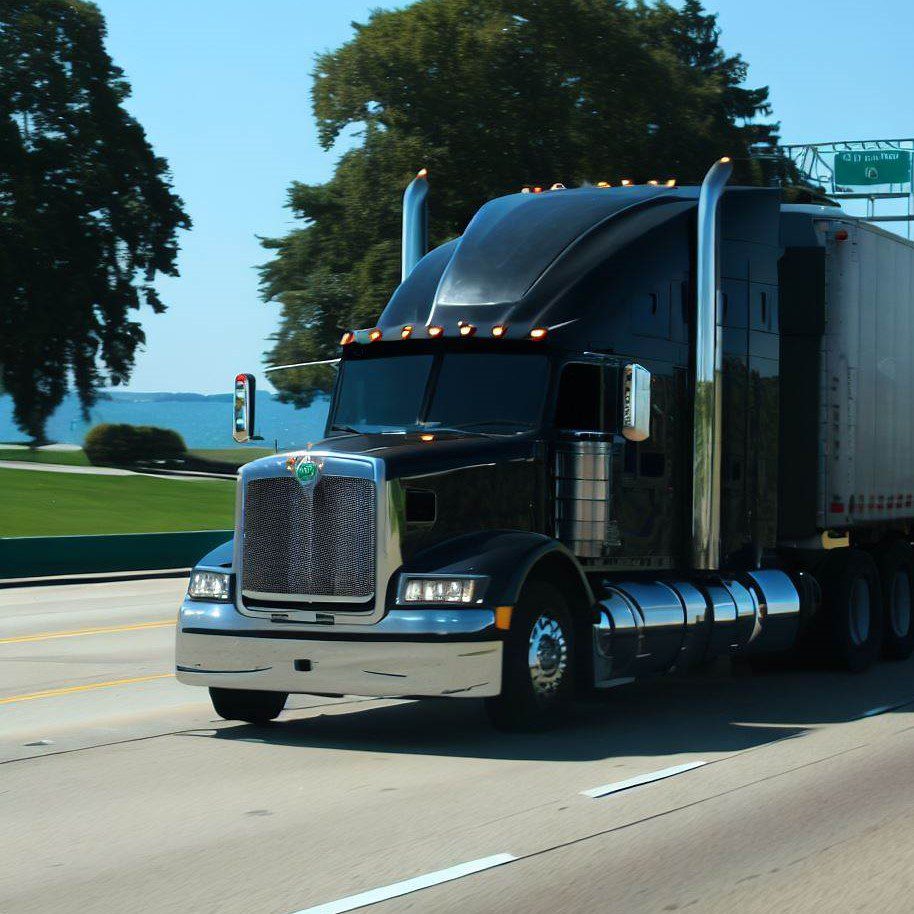 ---
---
A Roadmap to Green Bay Wisconsin Truck Insurance
If you've ever taken a scenic drive through the all-American city of Green Bay, Wisconsin, you'll have quickly noticed a couple of things. First, the cheeseheads are real, and they're not a myth cooked up by rabid Packers fans. Second, Green Bay is a bustling hub of transport and logistics, where the rumble of truck engines is as constant as the aroma of fresh dairy in the air.
But let's get down to brass tacks. In this picturesque landscape, nestled along the southern end of Green Bay (the bay, not the city, keep up!), you'll see a parade of trucks. They trundle along Highway 41, their cargo holds filled to the brim with everything from world-famous Wisconsin cheese to high-grade industrial equipment. They weave through the streets of Ashwaubenon, De Pere, and Bellevue, delivering goods to waiting businesses and homes. What you're witnessing, my friends, is the vibrant trucking life of Green Bay - the city that puts the 'freight' into 'freightfully' exciting.
Alright, humor aside, trucking is serious business in Green Bay. And a serious business requires serious insurance. That's where we at The Insurance Store (or TIS, if you're into the whole brevity thing) come in. We're here to talk about truck insurance in Green Bay, Wisconsin, why it's important, and why we're your best bet in this big ol' world of cargo and coverage.
Understanding the ABCs of Commercial Coverage
Let's not get our wires crossed; truck insurance isn't just your run-of-the-mill insurance. It's a specific beast with its own unique needs. Green Bay truckers, sit tight, 'cause we're about to explain what you need and why you need it.
---
Auto Liability

This one's a no-brainer, like choosing the Packers over the Bears. If you're involved in a truck accident around Green Bay, auto liability coverage will take care of any damage or injury you cause to others. It's not just recommended - it's required by federal regulations. Without it, you'll be up a creek without a paddle.

Physical Damage

Driving a truck isn't a walk in Lambeau Field. Accidents can happen, from minor fender benders in downtown Allouez to major collisions on I-43. Physical Damage insurance will cover the cost of repairing or replacing your truck. This way, you won't have to break your piggy bank every time you get a dent or a scratch.

Motor Truck Cargo

Let's paint a picture. You're hauling a hefty load of Green Bay's finest cheese when, out of nowhere, disaster strikes. Your precious cargo is damaged or lost. What now? That's where Motor Truck Cargo insurance jumps in. It covers the value of the cargo you're hauling if it's damaged or stolen. So, breathe easy, the cheese will be safe!

Excess Liability

Sometimes, your standard liability coverage might not cut the mustard. If you find yourself in a situation where the damages exceed your policy's limits, Excess Liability insurance has your back. Consider it your safety net in the unpredictable circus of life on the road.

Workers Compensation

For all you trucking companies out there, this one's for you. Workers Compensation will help cover the medical expenses and lost wages if one of your truckers gets injured on the job. Because in the game of trucking, it's always better to be safe than sorry.

General Liability

When you're not on the road, you're still exposed to risks. Whether you're parked in a Howard lot or doing business in your Green Bay office, Truckers General Liability insurance will protect you from any injuries or property damage that occur off the road. So, you can kick back, relax, and enjoy your favorite bratwurst.
The TIS Team Is Your Quarterback
Now, who could possibly help you navigate this maze of coverages and keep you protected on and off the roads of Green Bay? Why, we at The Insurance Store, of course!
We're not just another insurance company. We're a family-owned business that's been in the game for over 50 years. We're like the Vince Lombardi of insurance; we know the field, and we have the experience to back it up. Plus, we've got a lineup of A+ rated insurance carriers that specialize in commercial trucking.
But what truly sets us apart? Meet our app TIS24, your 24/7 personal insurance assistant. With TIS24, you can issue certificates of insurance, get ID cards, and access your policy and insurance documents anytime, anywhere. Whether you're parked at the Port of Green Bay or taking a pit stop at the National Railroad Museum, you're always a tap away from your insurance details.
Ensuring Compliance: Truck Permits and Filings
But wait, there's more! At TIS, we understand that insurance isn't the only hurdle truckers face. There's a whole slew of permits and filings needed for trucking in Wisconsin. Thankfully, we've got you covered with TIS Trucking Services, our permits division.
From the heavy-duty truck permit to the fuel tax report, our team will help ensure that your business stays on the right side of the law. So, you can focus on what you do best - keeping Green Bay moving!
Your Journey to Comprehensive Truck Insurance Starts Here
With the open road of Green Bay ahead and the assurance of comprehensive insurance behind, you're all set to take on the world of trucking. Reach out to our friendly team at The Insurance Store. We're just a phone call away at 888-570-3130, ready to roll up our sleeves and help you find the right insurance for your trucking needs.
After all, life on the road is an adventure. Let's ensure it's a safe and secure one, shall we? It's time to shift into gear and embark on your journey with The Insurance Store, where your protection is our business and helping you is our pleasure.
---
Get a Quote for Truck Insurance
---
Here is what Our Happy Customers have to say
---
Kim St. Clair was our contact. She was knowledgeable and very help. We are extremely happy that we charged to Mercury.

karen clark