Eau Claire Truck Insurance
WI License #: 3001067402
---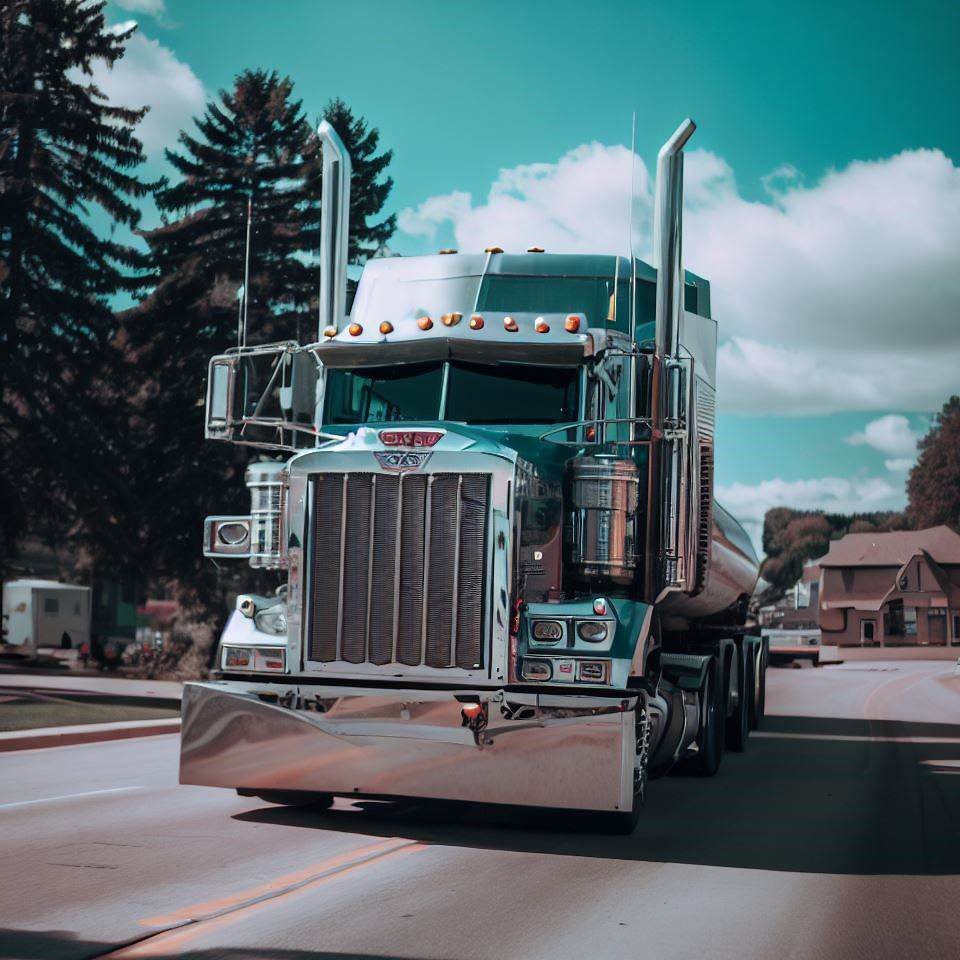 ---
---
Eau Claire Wisconsin Truck Insurance: Your Highway to Security
Situated at the meeting point of the Eau Claire and Chippewa Rivers, Eau Claire, Wisconsin is a hub of energy and activity. This city, known for its jazz festivals and thriving art scene, offers a beautiful mix of culture, nature, and, you guessed it - a dynamic trucking industry! Eau Claire's strategic location is ideal for trucking, freight, and logistics companies. Here, major highways crisscross, cargo is moved, and livelihoods are made.
From locally grown produce to household goods, Eau Claire's roads are a frequent travel path for trucks carrying a wide array of commodities. Highways such as Interstate 94 and US Highway 53 become a kaleidoscope of truck types, from flatbeds hauling construction equipment to tankers filled with Wisconsin's famous dairy products.
Trucking is as much a part of Eau Claire's landscape as the sprawling oak woodlands. But like every road that twists and turns, the trucking journey has its fair share of bumps.
The Fundamentals of Commercial Trucking Insurance Coverages
As an experienced traveler knows, packing the right things can make all the difference. In the world of trucking, insurance coverages are your essential gear. So, what are the types of commercial trucking insurance coverages that you should be packing in your trucking journey?
---
Auto Liability

Say you're cruising along US Highway 12 with a truckload of Eau Claire's craft beer when a deer darts in front of your rig causing you to swerve into another vehicle. In a place like Eau Claire, wildlife encounters are more common than you'd think! That's where auto liability comes in handy. It covers injuries to other people or damage to their property if you're at fault.

Physical Damage

Now, what about your truck that's kissing the roadside ditch after that deer encounter? Fret not, physical damage insurance will take care of it, covering the cost of repairs or replacement.

Motor Truck Cargo

Just imagine, a case of that craft beer now floating down the Chippewa River. With Motor Truck Cargo insurance, your cargo is covered against loss or damage.

Excess Liability

Excess Liability is your safety net, providing additional coverage once your primary policy has reached its limit. You never know when you might need that extra bit of protection.

Workers Compensation

We know the trucking industry isn't all smooth highways and scenic vistas. Workers Compensation provides financial support for medical expenses and lost wages if your employees are injured on the job.

General Liability

Truckers General Liability is your all-around friend, covering claims arising from your business operations that are not directly related to operating a truck.
The Insurance Store: Your Reliable Roadside Companion
We, at TIS, are not just an independent insurance agency. We are a family. With 50 years of experience under our belt, we've stood the test of time and the rough patches of the road. We collaborate with numerous A+ rated insurance carriers specializing in commercial trucking, offering you the best bang for your buck.
Got a penchant for midnight document digging? Our app, TIS24, has got you covered. Truckers can issue their certificates of insurance, get ID cards, and access their policy and insurance documents anytime, anywhere. We mean it when we say, "we're with you every mile of the way!"
TIS Trucking Services: Guiding You Through Truck Permits and Filings
The road of commercial trucking in Wisconsin comes with its own set of rules and regulations. But hey, don't let that bog you down! Our permits division, TIS Trucking Services, is your trusty co-pilot. From acquiring the necessary truck permits to navigating the intricate filings, we'll steer you through the red tape and onto open roads.
A Smooth Ride With TIS
The quaint, yet bustling, city of Eau Claire, with its sprawling roads, is a haven for the trucking industry. Yet, every haven needs its guardian. For half a century, The Insurance Store has been that guardian for countless truckers. Our commitment is to ensure you're covered, come rain or shine, day or night, highway or byway.
With us, you're not just getting an insurance policy; you're joining a family that takes pride in protecting you. So, why not hit us up? Call our friendly team at 888-570-3130, or request a quote today. After all, isn't it about time you hit the road with confidence and peace of mind? Hop in, Eau Claire truckers! Your highway to security starts with TIS.
---
Get a Quote for Truck Insurance
---
Here is what Our Happy Customers have to say
---
Had a great experience working with TIS, where Joe Santos helped me with my truck insurance. He was very quick with his response and regular updates, and also helped with getting the maximum discounts. Very happy with the service, and would definitely recommend.

Raja Mukerjee