Rock Hill Truck Insurance
SC License #: 3001067403
---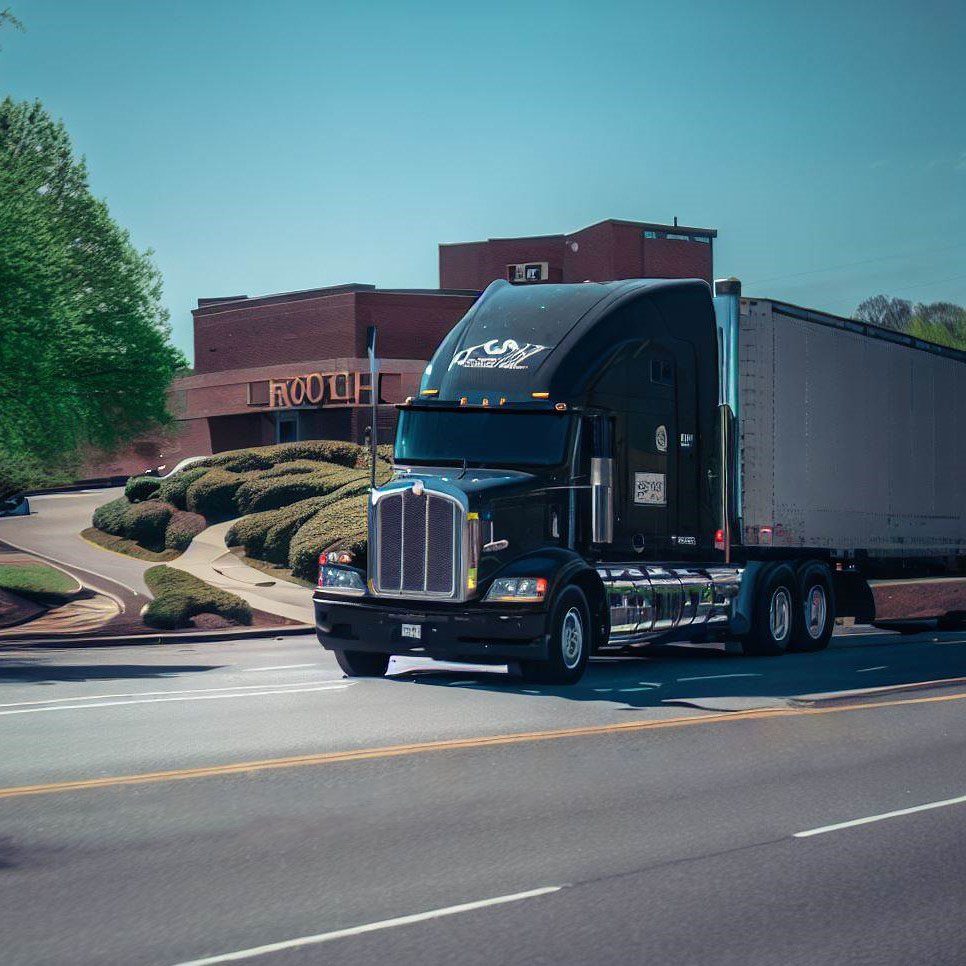 ---
---
Headin' Down the Highway: Your Guide to Rock Hill SC Truck Insurance
Have you ever sat on a Rock Hill sunrise, a coffee in hand, and marveled at the ballet of 18-wheelers and delivery trucks ushering in the new day? This quaint city in the heart of South Carolina is more than just a picturesque Southern jewel. It's a vital artery in the circulatory system of American logistics, a hub for freight and transport that keeps the lifeblood of commerce flowing strong.
With major highways like I-77 and US-21 cutting through its heart, and suburbs like Newport and India Hook on its periphery, Rock Hill's tapestry is crisscrossed with the tracks of the commercial trucking industry. It's the kind of place where trucking isn't just a job—it's a way of life. From textiles and paper products to food and machinery, if it's in the back of a truck, chances are it's passed through Rock Hill at some point.
But let's not beat around the bush. Hauling freight down the highway ain't just a Sunday drive in the park. It's risky business, and that's where Rock Hill SC truck insurance comes into play.
Truck Insurance Coverages: Your Safety Net on the Open Road
Whether you're new to the scene or an old hand at the wheel, having the right insurance coverages in place can mean the difference between a minor hiccup and a full-blown catastrophe. That's where The Insurance Store (or as the locals affectionately call us, TIS) comes into the picture. With half a century under our belt, our family-owned business has been steering Rock Hill truckers towards safe and secure journeys for decades.
---
Auto Liability

When you're barreling down I-77 with a full load in tow, the last thing you want is an accident. But hey, even the best of us can get caught off guard. Auto Liability coverage is like having an angel riding shotgun, covering legal costs and potential damages if you're ever found at fault in an accident.

Physical Damage

Ever had one of those days when it seems like Mother Nature is out to get you? Hail the size of golf balls, winds that could blow the chrome off a trailer hitch—you name it. Physical Damage coverage is your best bet against the unexpected, covering damage to your rig from accidents, theft, or even that pesky tree branch that jumped out at you in a parking lot.

Motor Truck Cargo

Every trucker knows the load you're carrying is more than just cargo—it's your bread and butter. With Motor Truck Cargo coverage, you can rest easy knowing that your freight is protected against loss or damage. Whether you're hauling textiles from Manchester Meadows or machinery from Ebenezer Park, we've got your back.

Excess Liability

Think of Excess Liability as your safety net's safety net. It kicks in when the costs of a claim exceed your other policy limits, ensuring you're not left high and dry in the face of a hefty bill.

Workers Compensation

In the hustle and bustle of trucking, accidents can happen. Workers Compensation coverage is your safeguard against the financial fallout of work-related injuries or illnesses, covering medical expenses and lost wages for you or your employees.

General Liability

As a trucker, you're not just responsible for what happens on the road. You're also liable for any accidents or damage that occur during loading, unloading, or rest stops. General Liability coverage is your shield against these off-road hazards.
Riding with The Insurance Store: Benefits of a Trusted Partner
At TIS, we don't just sell insurance—we build relationships. As a family-owned business, we understand the importance of trust and reliability. And with 50 years of experience, we've got the chops to back it up.
When you work with TIS, you're not just getting access to a multitude of A+ rated insurance carriers specializing in commercial trucking. You're also getting a partner who understands your needs, who knows the trucking life inside and out, and who's got your back come rain or shine.
And because we know time is money in the trucking world, we've developed our TIS24 app. Whether you're at a rest stop in India Hook or on a layover in Newport, you can issue your certificates of insurance, get ID cards, and access your policy and insurance documents anytime, anywhere from your phone or computer.
Navigating the Red Tape: TIS Trucking Services and Truck Permits
But we don't stop at insurance. In South Carolina, the road to commercial trucking is paved with permits and filings. Whether it's an oversize/overweight permit or a Unified Carrier Registration, it can feel like you're trying to navigate a maze blindfolded. That's why we've launched TIS Trucking Services, our permits division dedicated to helping you get the green light on your commercial trucking permits.
A Call to Action
Phew! That was quite a ride, wasn't it? But hey, trucking isn't just about the journey—it's about the destination too. And at The Insurance Store, we want to help you reach yours safely and securely. So, why not give our friendly team a shout at 888-570-3130? Or better yet, hop on over and request a quote.
After all, at the end of the day, we're not just in the business of insurance. We're in the business of peace of mind. And we reckon that's something every trucker can appreciate.
---
Get a Quote for Truck Insurance
---
Here is what Our Happy Customers have to say
---
Mark was great!! A real rock star a true asset to the company I would recommend to 

all.

Auzel D.