Greenville Truck Insurance
SC License #: 3001067403
---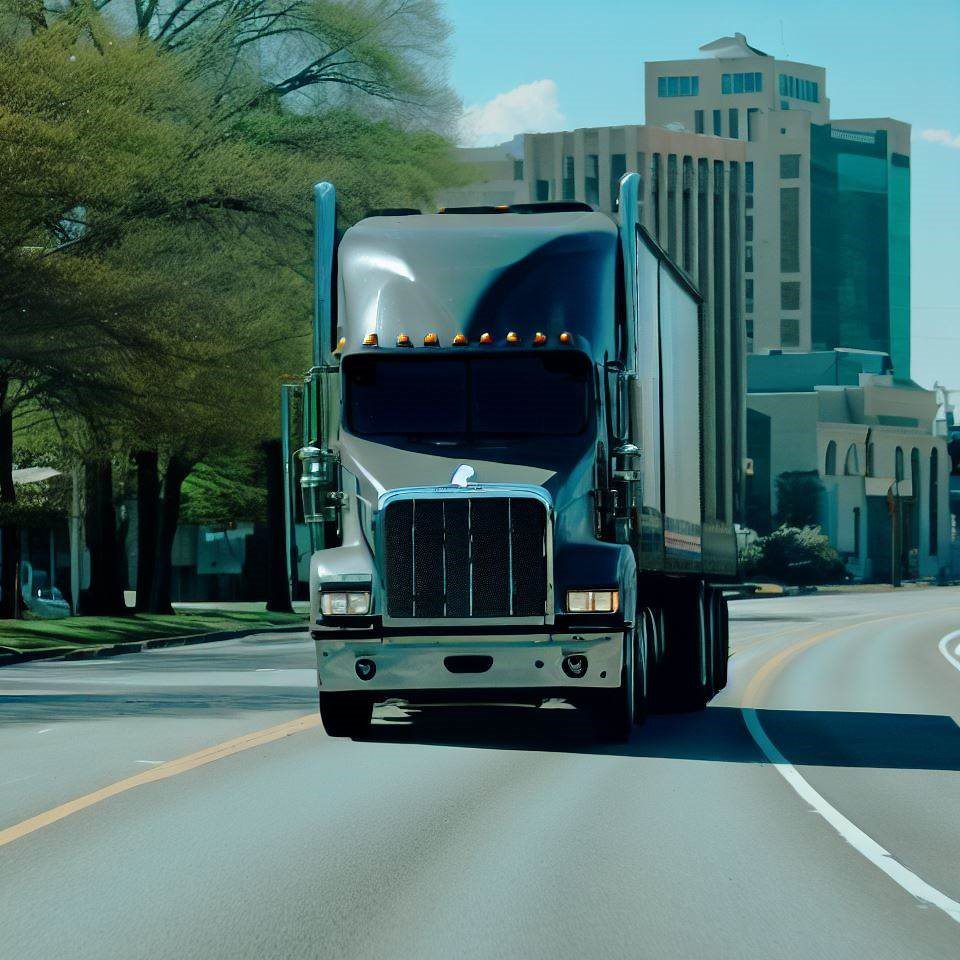 ---
---
The Lowdown on Greenville South Carolina Truck Insurance
Welcome to Greenville, SC - a place where the open roads are as refreshing as a glass of sweet tea on a hot summer day. Nestled in the heart of the South, this bustling city isn't just renowned for its breathtaking views and vibrant cultural scene. It's a hub of economic activity, a crossroad of industries, and a veritable lifeline in the country's supply chain. You see, Greenville isn't just any city. It's a city on the move. A city that thrives on trucking, freight, and logistics. From hauling textiles to automotive parts, perishable goods to oversized equipment, the streets of Greenville see a steady stream of cargo, each day, every day.
Picture it - trucks loaded with goods zooming past the city's landmarks, down the I-85, through the suburbs of Mauldin and Simpsonville, painting a canvas of Greenville's trucking landscape. It's a sight that encapsulates the hustle and the heart of the city. But, here's the rub - for those who drive these behemoth vehicles, there's an aspect that's often overlooked yet crucial - truck insurance. But hey, before you start pulling your hair out, we got you covered. Let's chat a little bit about Greenville SC truck insurance and how it can make your trucking journey smoother than a gravy sandwich.
Greenville Trucking: Big Wheels, Big Responsibility
Whether you're a seasoned truck driver or just starting your journey, driving a truck in Greenville isn't a walk in the park. Think about it - massive machines, precious cargo, unpredictable road conditions, busy highways, bustling city streets - it's like juggling flaming chainsaws while standing on one leg. And that's where Greenville SC truck insurance steps in, acting as a safety net, helping you ride the tide and navigate the unexpected.
---
Auto Liability

Auto liability is the granddaddy of truck insurance coverages. It's like your morning coffee, an absolute must-have! If you're involved in an accident, and it turns out to be your fault (nobody's perfect, right?), auto liability covers damages and injury to the other party.

Physical Damage

Imagine cruising down the US-29, and suddenly, a wild deer jumps in front of your truck. Well, that's where physical damage insurance comes in handy. Covering incidents outside your control, it's your shield against unforeseen circumstances, like a wild deer deciding to play 'chicken' with your truck.

Motor Truck Cargo

Driving a truck isn't just about the journey; it's also about the precious cargo you carry. Whether it's a load of peaches headed to a market in Sans Souci or auto parts for a factory in City View, Motor Truck Cargo insurance is your safeguard against cargo damages or losses.

Excess Liability

When life throws curveballs, and your standard liability insurance runs out, that's when excess liability steps up. It's like a safety blanket that ensures you're covered even when things go haywire.

Workers Compensation

Whether you have a team of dedicated truckers or you're a one-man show, workers' compensation insurance is crucial. It's like wearing a helmet on a bumpy road - you might not need it, but it's better to be safe than sorry.

General Liability

This coverage is the unsung hero of the insurance world. It protects you against accidents that can happen while you're off the road - like a customer tripping over your equipment. Trust us; you'd want this one by your side!
Why Choose The Insurance Store
Well, for starters, we're not your run-of-the-mill insurance agency. We're a family-owned business, rooted in the industry for over 50 years. Think of us as your friendly neighbor who knows a thing or two about insurance, trucking, and everything in between. Our team, or as we affectionately call it, the TIS team, has access to numerous A+ rated insurance carriers that specialize in commercial trucking. It's like having your pick of the best BBQ joints in Greenville, but for truck insurance!
And here's the kicker - we have our exclusive app, TIS24. It's like your personal truck insurance concierge, available 24/7. Issue certificates of insurance, get ID cards, access your policy documents, all at the tip of your fingers, whether you're chilling at home or out on the road.
Permits and Filings? We've Got You Covered!
Trucking in Greenville isn't just about hitting the road. It's also about navigating the jungle of permits and filings that come with the territory. But don't sweat it! Our permits division, TIS Trucking Services, can help with your commercial trucking permits, ensuring you're compliant and ready to roll.
Let's Make Truck Insurance Easier Together!
In the end, it all boils down to this - you focus on the road, let us handle the rest. Give us a ring at 888-570-3130, or request a quote online. Our friendly TIS team is eager to make your journey through the world of Greenville SC truck insurance smoother than a southern drawl. After all, isn't it high time insurance got a little bit friendlier and a whole lot simpler?
---
Get a Quote for Truck Insurance
---
Here is what Our Happy Customers have to say
---
Lisa is very knowledgeable and helped explain all the policies. I better understand what we have now, not to mention the saving we received by switching. Thanks

Frank F.