SC License #: 3001067403
---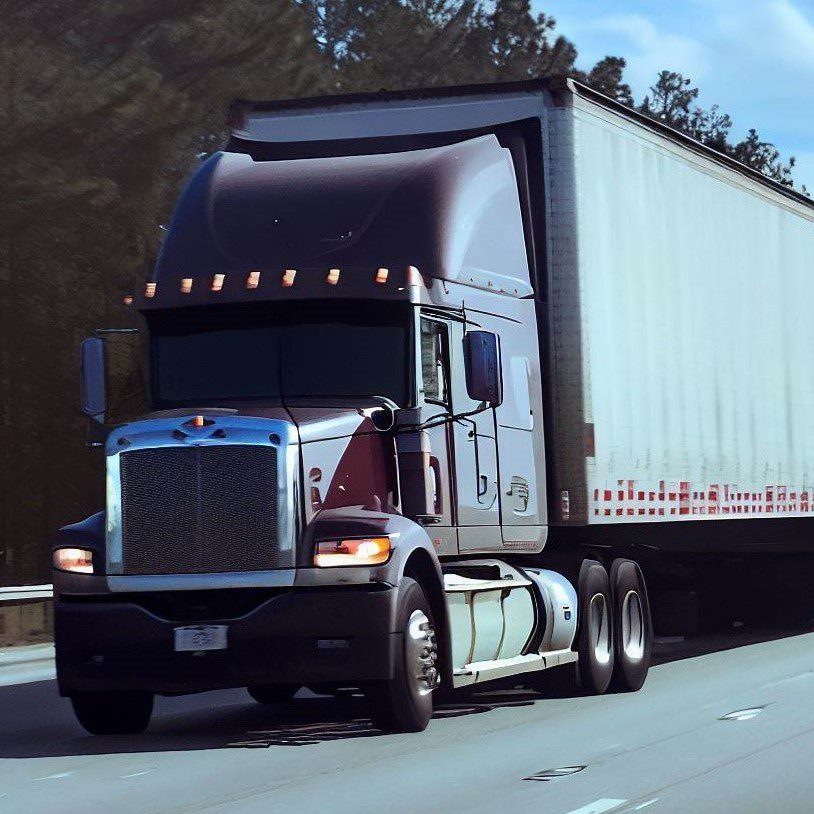 ---
---
Your Guide to Florence South Carolina Truck Insurance
Good ol' Florence! This lovely city nestled in the heart of South Carolina, with its fragrant magnolias and picture-perfect southern charm, is a hidden gem when it comes to the bustling world of trucking, freight, and logistics.
You see, Florence ain't just about beautiful gardens and delightful architecture. No siree! This city, known for its lush landscapes, is also a central hub for freight transport, with goods as varied as the people who call Florence home. From fresh produce to textiles and machinery, the trucks of Florence haul it all, putting the 'move' in this 'move-it-or-lose-it' industry.
Sitting pretty at the intersection of I-95 and I-20, Florence's strategic location makes it an ideal waypoint for truckers covering the East Coast. Heck, if you've got something to haul, Florence's trucks and highways have you covered! But let's hit the brakes for a moment. If you're in the trucking game, you've got more to consider than just the open road. That's where we, the TIS team at The Insurance Store, roll in.
What's Under the Hood of Your Truck Insurance?
Our family-owned business has been trucking along for over 50 years, offering top-notch Florence SC truck insurance. Why? 'Cause we know that trucking ain't just about getting from A to B. It's about getting there safely, on time, and fully insured, cargo intact.
---
Auto Liability

Picture this: You're cruising down I-95, and boom! Out of nowhere, a deer decides to play chicken with your 18-wheeler. Auto Liability Insurance is your first line of defense in these cases. Covering bodily injury and property damage to third parties due to an accident where you're at fault, it's as crucial as the CB radio in your rig.

Physical Damage

Then there's Physical Damage Insurance. Now, we're not saying your truck has a bullseye painted on it, but accidents do happen, right? This coverage pays for repairs or replacement of your truck and equipment if it's damaged in an accident, stolen, or vandalized. From collision with Bambi's cousins to an unexpected dance with a tornado, it's got your back!

Motor Truck Cargo

Ever worry about the goods you're hauling? Say you've got a load of Florence's finest textiles or even precious tech equipment. If these got damaged or lost, that'd be a real kick in the cargo, wouldn't it? That's where Motor Truck Cargo Insurance steps in, covering the freight you're hauling if it's lost or damaged. It's the safety net for your payload, giving you peace of mind mile after mile.

Excess Liability

Accidents happen, and sometimes they can be as messy. If the costs go above and beyond your auto liability limit, excess liability kicks in. It's like having an extra layer of butter on your biscuit.

Workers Compensation

Running a trucking business isn't all sunshine and rainbows. Accidents happen, and your drivers could get injured. That's why there's workers' compensation. It's a financial safety net for your drivers, ensuring they're not left high and dry.

General Liability

Ever heard the phrase "cover your backside?" That's precisely what truckers' general liability does. It's a safety net for those things you didn't see coming, like a lawsuit due to damage at a client's property or faulty advertising. It's your insurance's insurance.
Why Ride with The Insurance Store?
You might ask, why choose TIS for your commercial truck insurance in Florence, South Carolina? Well, pull up a chair, friend, and let's chat.
As an independent insurance agency, we have access to a fleet of A+ rated insurance carriers specializing in commercial trucking. It's like having your pick of the finest buffet in town! Plus, being family-owned, we bring the personal touch and charm of the South to everything we do.
But wait, there's more! With our innovative app, TIS24, you've got 24/7 access to your insurance details. Issue your certificates of insurance, get ID cards, or access your policy documents, all while sipping sweet tea from your cab.
Navigating the Permit Maze with TIS Trucking Services
Now, let's talk permits. We know they can be as tangled as spaghetti junction. Luckily, we've got a dedicated permits division, TIS Trucking Services, to help you navigate the paperwork highway of the Palmetto State. From carrier permits to filings, we've got you covered.
Time to Hitch Your Wagon to TIS!
Alright, folks, enough of our chit-chat. We reckon you're ready to make the smart choice for your Florence SC truck insurance.
Give our friendly TIS team a holler at 888-570-3130 or request a quote. We'll help keep your wheels turning and your mind at ease, so you can focus on the road ahead. After all, there ain't no load too heavy for a Florence trucker, especially when they're insured by The Insurance Store.
---
Get a Quote for Truck Insurance
---
Here is what Our Happy Customers have to say
---
Great Service! Responsive, knowledgeable, friendly service and great rates. Whether its business or personal they do it all. Keep up the great work.

Dee Gee