SC License #: 3001067403
---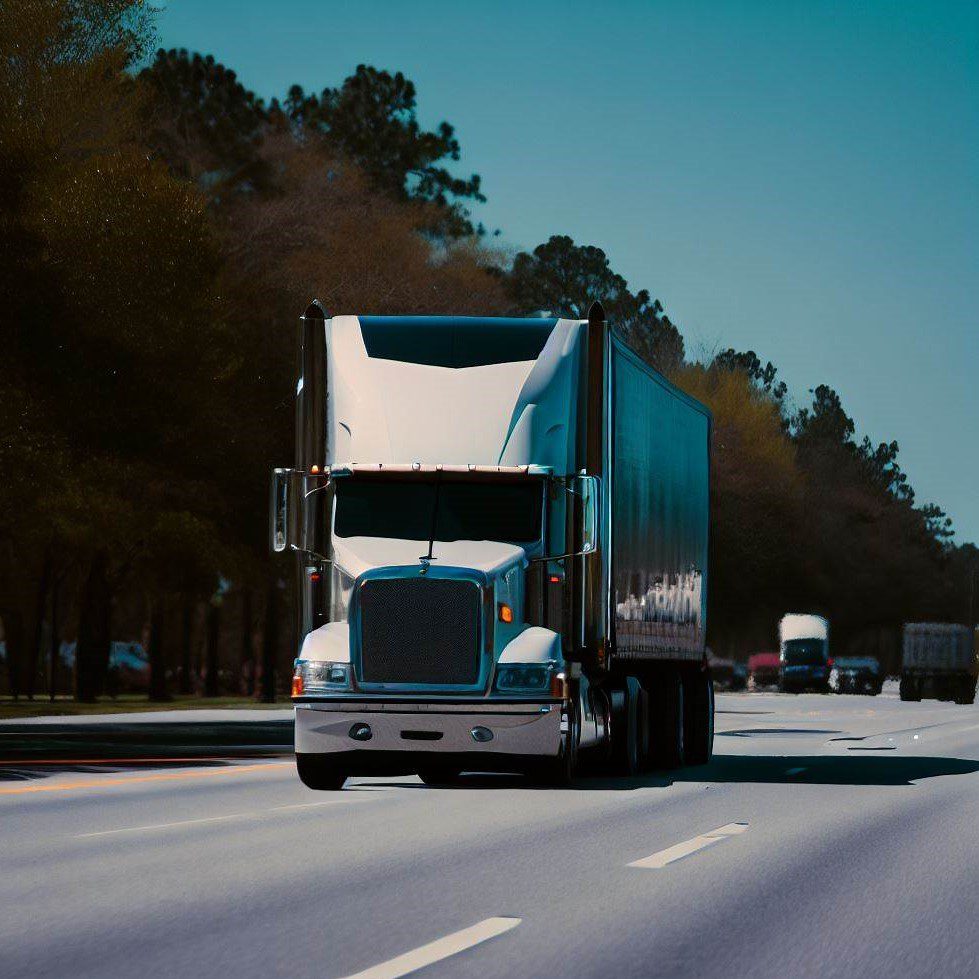 ---
---
Columbia SC Truck Insurance: More Than a Safety Net, It's a Launch Pad!
Greetings from the Palmetto State, where the picturesque city of Columbia, South Carolina has a charm that's just peachy! Apart from boasting about being the state's largest city and its capital, Columbia, affectionately known as "Cola," is brimming with history, arts, culture, and a thriving economy.
Now, wouldn't you think there's something about that economy that keeps the city's pulse thriving? The humming engine behind this prosperous growth is the bustling trucking, freight, and logistics industry. The city is a web of interconnections, a sweet spot for truckers navigating the major highways like I-20, I-26, and I-77, passing through Irmo, Lexington, and Forest Acres, just to name a few suburbs.
Columbia is a cargo hub, rolling day in and day out with trucks carrying everything from textiles to food products, automobile parts, and furniture. And as vibrant as the industry is, it does come with its unique set of challenges and risks. That's where we come into the picture – The Insurance Store, your trusty companion in navigating the tricky terrains of Columbia SC truck insurance.
Keeping You Covered: Understanding Commercial Trucking Insurance
Buckle up as we drive you through the winding lanes of commercial trucking insurance coverages. Each type of coverage is like a component of your vehicle - you need them all to ensure a safe and secure journey.
---
Auto Liability

Whether you're dodging potholes on Harden Street or navigating the truck stops on the I-77, accidents can happen. Auto liability is your knight in shining armor. It covers any damages or injuries that your big rig might cause to other folks out there. It's the law, plain and simple.

Physical Damage

It covers the costs of repairing or replacing your truck. It's like a safety blanket for your rig.

Motor Truck Cargo

You've probably transported everything from cotton to golf carts, right? So, what happens if your cargo is damaged or lost? That's where motor truck cargo insurance comes in. It's like having a guardian angel for your freight.

Excess Liability

Remember Murphy's law? If anything can go wrong, it will. That's when Excess Liability coverage jumps in, offering an extra layer of protection when other coverages reach their limit. It's like the cherry on top of your insurance sundae.

Workers Compensation

Trucking is no desk job, we know that. It's an industry where a worker's safety is at stake every moment. Workers Compensation ensures that your employees are protected if they get hurt on the job.

General Liability

If a customer slips and falls while visiting your office or your employee accidentally causes damage while on a customer's property, General Liability has your back.
Your Partners in Protection: The Insurance Store
There's a reason we've been in the business for 50 years and still counting. We at TIS aren't just your average insurance providers; we're family. We understand the trucking business like the back of our hand and are committed to providing the best coverage to keep your wheels rolling smoothly.
We're not tied to one insurance carrier; instead, we have access to numerous A+ rated insurance carriers specializing in commercial trucking. In other words, we're your personal insurance buffet, where you can pick and choose exactly what you need.
Introducing TIS24: Insurance Made Easy
Now, who said insurance had to be all paperwork and waiting in long lines? At TIS, we're changing the game with our app, TIS24. This handy tool lets truckers issue their certificates of insurance, get ID cards, and access their policy and insurance documents anytime, anywhere. It's like having an insurance office right in your pocket!
Helping You Stay Compliant: TIS Trucking Services
Insurance is just one piece of the puzzle. To navigate the trucking terrain in South Carolina, you'll also need the correct permits and filings. Don't break a sweat, because we've got you covered there too. Our permits division, TIS Trucking Services, is your guide, ensuring you have all the necessary commercial trucking permits.
Roll with The Insurance Store!
Life's too short to be worrying about insurance. If you've got trucks to run in Columbia, we've got you covered! So, why wait? Dial up our friendly team at 888-570-3130, or shoot us a request for a quote. It's time to take the stress out of insurance and put the pedal to the metal!
Now remember, in the world of trucking, as in life, it's not about the destination, but the journey. And with TIS, you can be sure it'll be a secure and smooth ride. After all, we're more than insurance; we're peace of mind. So, hop in, buckle up, and let's hit the road together!
---
Get a Quote for Truck Insurance
---
Here is what Our Happy Customers have to say
---
JENNIFER WILLIAMSON is a great asset your business. She is very professional, efficient, courteous and warm & friendly. She makes you feel that she always has your best interest in mind. It is a pleasure to do business with her.

Rosemary Sutton