PA License #: 976639
---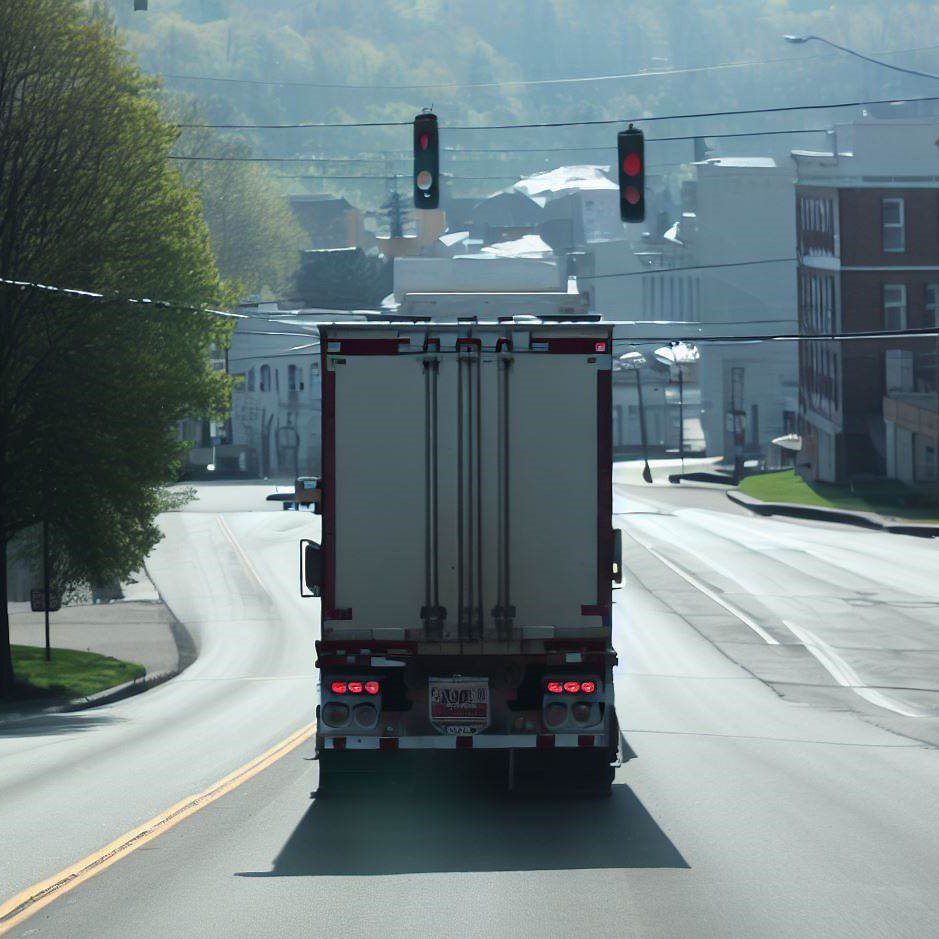 ---
---
Discover the All-in-One Solution for Scranton PA Truck Insurance
If there's one thing you know about Scranton, it's probably The Office. But did you know Scranton is also a bustling hub of freight and logistics activity? From the coal-rich mountains to the vast forests and sprawling farmlands, Scranton and its surrounding regions in northeastern Pennsylvania offer rich veins of commerce that keep the wheels of trucks tirelessly turning.
Now, you're probably scratching your head and thinking, "How does 'Scranton, Pennsylvania truck insurance' fit into all of this?" Stick around, dear reader, and all will be clear as a bell!
Scranton is much more than meets the eye. It's the nerve center of a network of highways and back roads that crisscross the region like a spider's web. Highways like I-81, I-380, and I-84 not only connect Scranton to neighboring areas but also serve as vital arteries for transporting all manner of cargo.
Truckers in Scranton aren't just hauling coal; they're transporting everything from fresh farm produce to heavy industrial equipment. And boy oh boy, don't get us started on the thriving eCommerce fulfillment centers nestled in our suburbs, always humming with activity. With this sheer scale and variety of transportation needs, it's no wonder that Scranton Pennsylvania truck insurance is in hot demand!
Understanding Commercial Trucking Insurance
You're juggling a lot as a trucker in Scranton. The last thing you need is a hiccup with insurance to throw a wrench in the works. Thankfully, The Insurance Store is here to break down the basics of commercial trucking insurance coverages and their significance:
---
Auto Liability

Consider auto liability insurance as your sturdy seatbelt while cruising down I-81. This coverage pays for bodily injury and property damage caused by your truck in an accident. It's not just legally required but also a crucial safety net in Scranton's fast-paced highways.

Physical Damage

Imagine hauling a load of dairy from local farms, and a rogue deer leaps out onto the road. Who's going to cover the repair cost? That's right—Physical Damage insurance. It's not required by law, but can you really put a price on peace of mind?

Motor Truck Cargo

Scranton is home to all sorts of cargo, from the latest gadgets being shipped out of distribution centers to bricks from our proud local industries. If the cargo gets damaged or lost while it's under your watch, the Motor Truck Cargo coverage steps in.

Excess Liability

This is the one you hope you'll never need, but thank your lucky stars if you do. Excess liability coverage swoops in like a superhero when the cost of a claim exceeds your basic liability limits.

Workers Compensation

Ever heard the saying, "It's all fun and games until someone gets hurt?" Accidents happen, even to the best of us. Workers Compensation covers medical expenses and lost wages if a worker gets injured on the job.

General Liability

Whether it's a slip-and-fall at your premises or an errant stone breaking a window, General Liability protects you against various third-party claims.
Why Choose The Insurance Store?
Wondering why you should hitch your wagon to TIS? We're a family-owned business that has been serving Scranton's trucking community for over 50 years. Our expertise and longevity in the business have allowed us to partner with multiple A+ rated insurance carriers specializing in commercial trucking. This means you get the best of both worlds—a wide choice of top-notch insurers and a personalized touch.
Plus, we've got our handy TIS24 app! With TIS24, truckers can issue their certificates of insurance, get ID cards, and access their policy and insurance documents anytime, anywhere. Now, isn't that a peach?
Navigating Permits and Filings with TIS
The red tape of truck permits and filings in Pennsylvania can be a real headache, but fear not! Our permits division, TIS Trucking Services, is all geared up to help you navigate these waters. We understand the ins and outs of local regulations and can smooth the path for your commercial trucking permits.
Time to Ride Into the Sunset With TIS
So, we've journeyed through the scenic landscapes of Scranton, navigated the highways of insurance coverages, and even dipped our toes into the murky waters of permits. But the road doesn't end here. Our friendly TIS team is standing by at 888-570-3130, ready to answer your questions, offer a quote, and make your Scranton Pennsylvania truck insurance experience a joyride.
After all, at The Insurance Store, we don't just sell insurance, we create peace of mind, one trucker at a time! So, what are you waiting for? Hop in, and let's hit the road!
---
Get a Quote for Truck Insurance
---
Here is what Our Happy Customers have to say
---
Working with Renee feels good, and Renee is very professional, and she knows how to deal with customers, and she is very respectful also.

Khem Badhoria