PA License #: 976639
---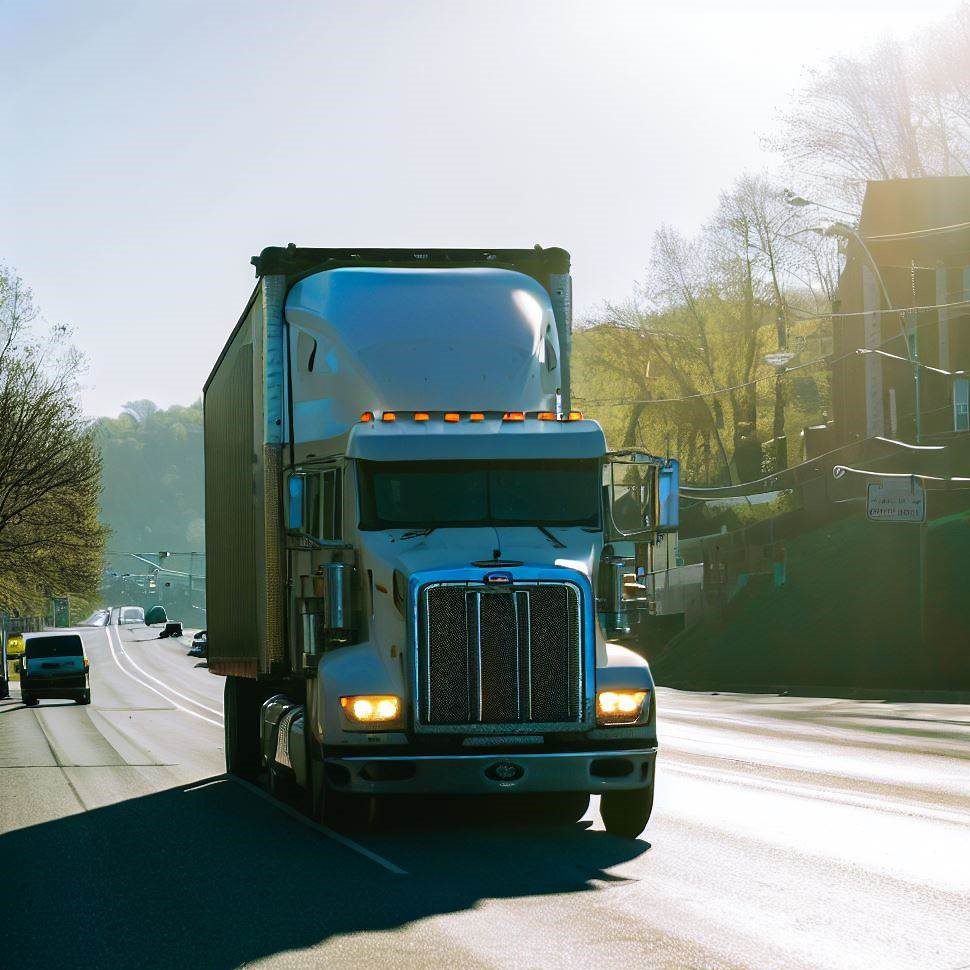 ---
---
Rolling with the Rig: Reading PA Truck Insurance
You might think that Reading, Pennsylvania, is all about the famed Pagoda or the historical Reading Railroad, but look a bit deeper, and you'll find an intricate web of trucking highways, logistics, and freight systems that keep the city alive. So, if you're cruising down U.S. Route 422 with a belly full of scrap metal or taking a detour through Spring Ridge with a shipment of locally grown produce, you need to ensure your vehicle has the right protection. And where better to start than with a hearty chat about "Reading Pennsylvania Truck Insurance"? Strap in and keep your eyes on the road as we guide you through the highways and byways of commercial trucking insurance in Reading, PA.
Reading's strategic location and robust infrastructure make it a major hub for various types of cargo. The heart of Berks County thrives on the logistics of trucking from foodstuffs to machinery, manufactured goods to bulk commodities. Major highways like Interstate 76, U.S. Route 422, and the Pennsylvania Turnpike act as arterial routes for these lifeblood supplies, keeping the city vibrant and bustling.
Navigating Insurance Needs: Coverages Explained
There's no sugarcoating it; commercial trucking is not a walk in the park. Whether you're based in Reading or just passing through, knowing the right insurance coverages for your truck is essential. Here are the six pillars you need to build a solid foundation of protection:
---
Auto Liability

This coverage is the bread and butter of truck insurance, covering bodily injury and property damage to others if you're at fault in an accident. Imagine being on the busy Penn Street Bridge during rush hour, and a sudden brake sends a car spinning – Auto Liability has your back.

Physical Damage

Physical Damage is like a trusty old friend; always there when you need it. It covers damage to your own truck, whether due to collision, fire, theft, or even a rogue Reading deer deciding to play chicken on Route 61.

Motor Truck Cargo

Your rig carries more than just a hefty engine – it hauls the goods that keep Reading's economy humming. Motor Truck Cargo covers the loss or damage of the freight you're hauling, safeguarding your income and reputation.

Excess Liability

Excess Liability is the superhero insurance that swoops in when all other coverages have been exhausted. Imagine a catastrophic accident near the notorious Buttonwood Street Bridge – with Excess Liability, you'll never have to sweat the big stuff.

Workers Compensation

If you employ drivers, you need Workers Compensation. It's like the mom of insurance coverages, offering protection for medical costs and wage replacement if your driver is injured on the job.

General Liability

Ever found yourself in a "whoopsie-daisy" situation? That's where Truckers General Liability steps in, covering damage or injury caused during loading/unloading, repair, and maintenance operations. It's your get-out-of-jail-free card when the unexpected happens.
The Insurance Store: Your Trusty Co-Pilot
At The Insurance Store, we've got more experience under our belts than a seasoned long-haul trucker. As a family-owned business for 50 years, we've seen it all and insured it all. You see, with us, you're not just another customer; you're part of the TIS family. We don't just offer insurance; we deliver peace of mind, ensuring you can keep trucking without a care in the world.
Our knowledgeable TIS team has access to a multitude of A+ rated insurance carriers specializing in commercial trucking. This allows us to offer you the most competitive rates and optimal coverage tailored to your unique needs.
TIS24: Your Virtual Insurance Partner
To put it plainly, trucking isn't a 9-5 job. So, why should your insurance agency operate within these hours? Meet TIS24, our handy app that lets you issue your certificates of insurance, access ID cards, and view your policy and insurance documents anytime, anywhere. Whether you're loading up at dawn or navigating the midnight highways, TIS24 is just a tap away on your phone or computer.
Taking Care of Business: Permits and Filings
Trucking in Pennsylvania requires more than just a killer playlist and a reliable rig. There's a plethora of permits and filings to keep up with, too. Luckily, our permits division – TIS Trucking Services – is on standby to help you navigate this bureaucratic maze. From USDOT numbers to BOC-3 filings, we've got you covered, so you can focus on what you do best – keeping Reading's goods on the move.
Get On Board with The Insurance Store
So, ready to switch gears and explore a new era of truck insurance in Reading, Pennsylvania? Our friendly team is just a phone call away, ready to guide you through the process and provide a quote tailored to your unique needs. Whether you're a one-man show or manage an entire fleet, we have the expertise and resources to ensure your journey is smooth sailing.
Why not give our team a jingle at 888-570-3130? At The Insurance Store, we're ready to roll with you, ensuring you're always covered, come rain or shine, hail, or high water. Remember, in the world of trucking, it's not just about the destination; it's about enjoying the journey with peace of mind that you're fully covered.
---
Get a Quote for Truck Insurance
---
Here is what Our Happy Customers have to say
---
Lisamarie Wright and Andrew Willis were amazing. Everything a customer can ask for: quick, detailed, professional, responsive and best of all they provided what I asked for. Thanks guys!

Karla Higuera