Harrisburg Truck Insurance
PA License #: 976639
---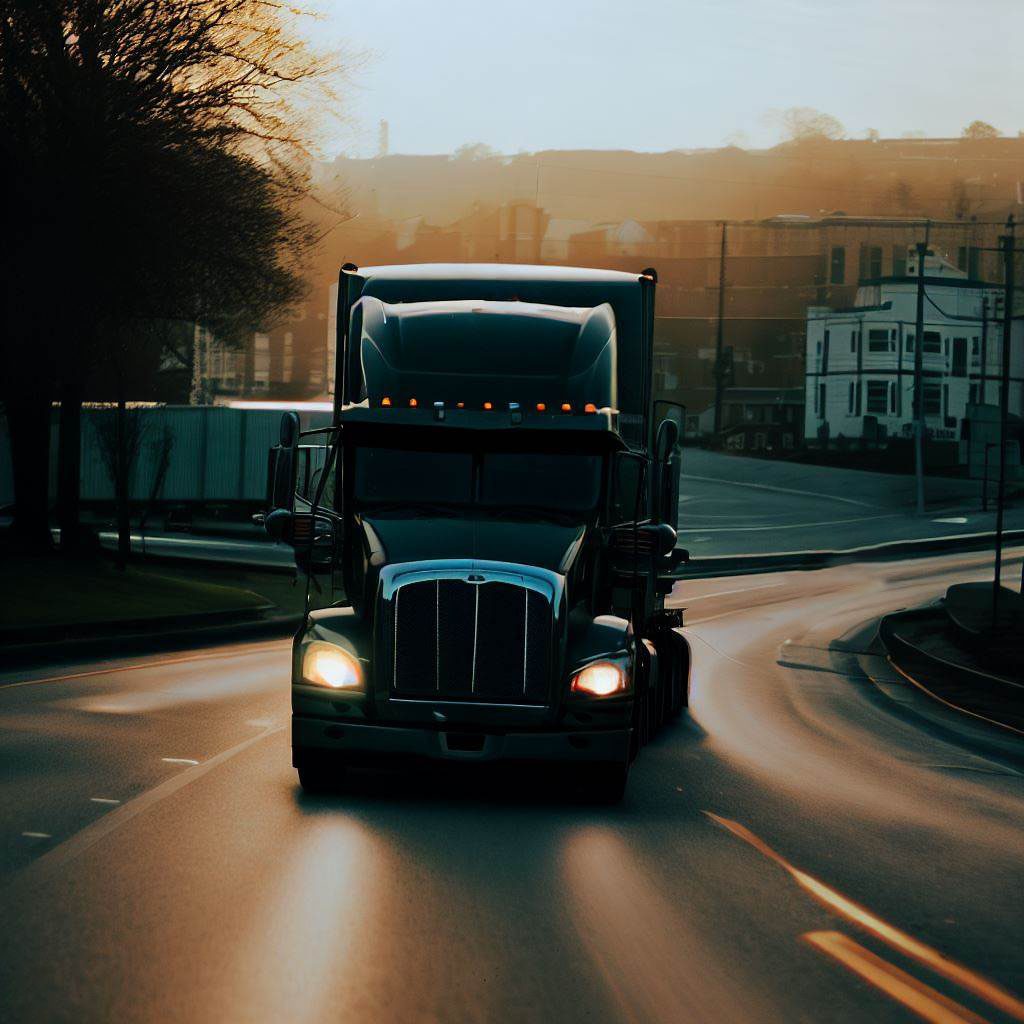 ---
---
Your Guide to Harrisburg PA Commercial Truck Insurance
Hey there, trucking tycoons! Did you know that Harrisburg, PA is more than just the keystone state's capital? It's also a hub of humming highways, a nerve center of the Northeast's logistic networks, and an absolute hotbed for hauling freight. And boy, isn't that a sight for sore eyes? Well, buckle up as we take a tour de force of everything you need to know about truck insurance in Harrisburg, PA.
Just Harrisburg Things: Hauling and Hustling
First things first. Harrisburg isn't just any city—it's a historic city with an edgy modern flair, nestled on the Susquehanna River's eastern bank. Now, that might be a mouthful, but it's a fact. It's a city with a rich blend of history, culture, and the open road's freedom, making it a key spot for truckers looking to make a buck.
It's a hub for trucking freight, you ask? Indeed, it is! The thriving logistics scene here in Harrisburg doesn't just move boxes—it moves the economy. From the industrial suburbs of Steelton and Penbrook to the bustling corridors of Interstates 81 and 83, trucks are shifting everything from steel to high-tech electronics, from agricultural produce to some darn fine chocolate.
Cover Me, I'm Going In: Navigating the Ins and Outs of Truck Insurance
Enough of the chit-chat, let's dive right into the nitty-gritty.
---
Auto Liability

Did you know that auto liability insurance is not just important—it's the law? This baby's got your back if, heaven forbid, you cause an accident on the historic Front Street or over the Harvey Taylor Bridge. It covers injuries to other folks and damage to their property. You wouldn't drive blindfolded, so why drive uninsured?

Physical Damage

Your rig is your lifeline, your bread and butter. Physical damage coverage ensures that it's protected against mishaps. From weather-related damage to vandalism in the backstreets of downtown, this coverage is your best pal in keeping your wheels rolling.

Motor Truck Cargo

Transporting those precious cargo loads from Camp Hill to Colonial Park? Motor truck cargo insurance has got you covered. It protects the freight you're hauling if it's damaged or lost.

Excess Liability

You've got your basic liability coverage, but is it enough? The world is full of surprises, and sometimes, they're not the kind you'd want to unwrap. That's where excess liability insurance steps in—it extends your liability coverage, so even if things go south, you won't be left out in the cold.

Workers Compensation

Got a team of folks making your trucking dream come true? Workers' compensation is a must. It provides coverage if one of your employees is injured on the job—whether they're loading cargo at the warehouse or navigating the busy junctions of the Capital Beltway.

General Liability

Last but not least, there's truckers general liability. This coverage protects you from risks associated with the operation of your business. From accidents at your office to mishaps during loading or unloading, it's a catch-all safety net for your business.
The Perks of Working with The Insurance Store
Sure, all of this might seem like a lot, but fear not, because that's where we come in—The Insurance Store, or TIS as our pals like to call us. We're not just any old insurance agency—we're a family-owned business that's been tackling the insurance game for a cool 50 years. With access to numerous A+ rated insurance carriers specializing in commercial trucking, we're the cream of the crop in providing the best possible coverage for your trucking needs.
What's more? You can manage your policy with ease using our app, TIS24. It lets truckers issue their certificates of insurance, get ID cards, and access their policy and insurance documents at any time, anywhere. Whether you're at a roadside diner enjoying some pie or waiting to load up at a warehouse, all you need is a few taps on your phone or clicks on your computer.
Don't Forget the Permits! TIS Trucking Services Has Got You Covered
Wait, there's more! In the ever-evolving landscape of commercial trucking, keeping up with permits and filings can be a real headache. Good news, our permits division—TIS Trucking Services—is here to help. No matter what permits you need in Pennsylvania, we can get them for you with minimum fuss. After all, you've got a freight to haul, and we're here to make that journey as smooth as possible.
Wrap Up and Roll Out
Alright folks, that about wraps it up. Trucking in Harrisburg isn't just a job, it's a lifestyle, and The Insurance Store is here to ensure it's a worry-free one. Want to kick your insurance woes to the curb? Get in touch with our friendly team at 888-570-3130 or request a quote today.
Don't wait until you're stuck between a rock and a hard place—get your truck insured with TIS and ride out into that Harrisburg sunset, knowing we've got your back. Over and out!