PA License #: 976639
---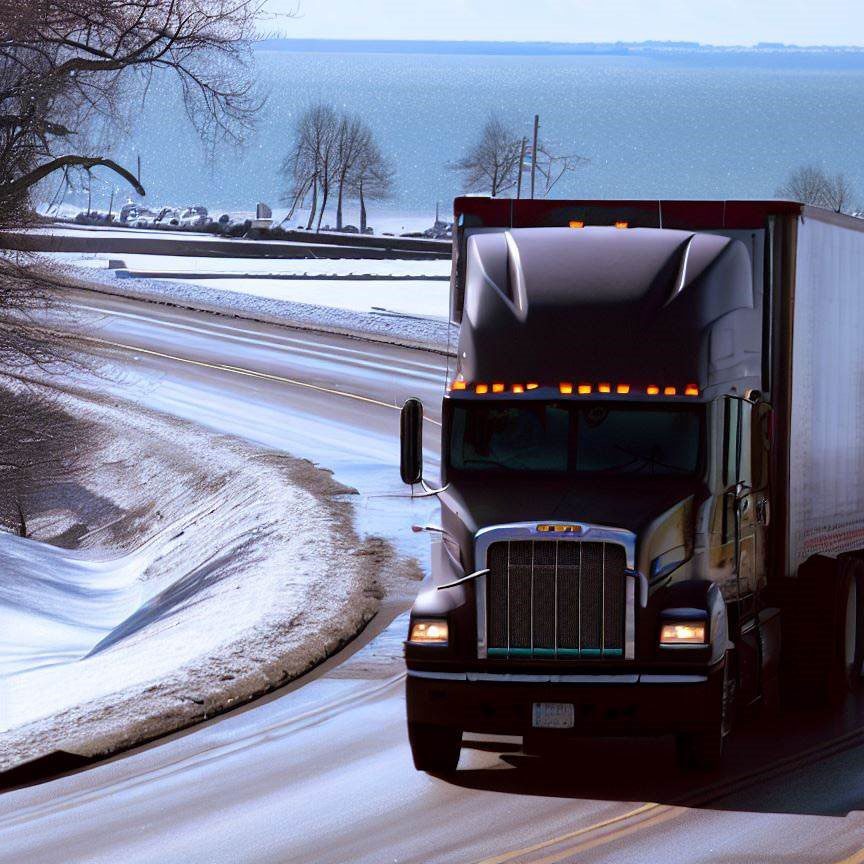 ---
---
Truck Insurance in Erie, Pennsylvania: A Roadmap to Success
Nestled snugly on the shores of the great Lake Erie, the city of Erie in Pennsylvania, colloquially known as the Gem City, is as inviting as the waters that it borders. This booming metropolis, home to around 100,000 people, is not just renowned for its picturesque views and captivating history - it is also a bustling hub for trucking, freight, and logistics.
From East Bayfront to West Millcreek, rumbling trucks are a common sight, carrying anything from mouthwatering chocolates (made in Erie's famed chocolate factories) to hefty construction equipment and even fresh lake fish! So it's not a stretch to say that in Erie, trucks run the show.
Interstate 79, Interstate 90, and U.S. Route 20 are the lifeblood of this city, major highways that see an incredible amount of cargo flow each day. However, with such a hefty responsibility, truck operators need robust support. And that's where we at The Insurance Store come in!
Unpacking the Essentials of Commercial Trucking Insurance
When it comes to Erie Pennsylvania truck insurance, it's a wide-open road, but we've got your back. Let's take a little detour and chat about some of the must-have coverages:
---
Auto Liability

Auto liability insurance is as necessary as a reliable GPS. It protects you when you're at fault in an accident and have to cover damages to another party.

Physical Damage

Physical damage coverage will help cover the cost to repair or replace your truck should it be damaged in an accident, vandalism, or natural disaster.

Motor Truck Cargo

Imagine carrying a load of famous Erie chocolates, and suddenly, they melt because of a truck malfunction. What a disaster! Fear not, Motor Truck Cargo coverage has you covered for losses or damages to the cargo you're hauling.

Excess Liability

Sometimes, standard liability coverage might not cut it. Excess Liability coverage picks up where your other liability coverages leave off. Think of it as your safety net in Erie's trucking circus.

Workers Compensation

While we're on the topic of safety nets, let's not forget about the workers. They're the engine of your trucking business, after all! Workers compensation coverage is there to provide wage replacement and medical benefits to your employees if they get injured on the job.

General Liability

Last, but certainly not least, we've got Truckers General Liability. This coverage protects you from the risks associated with your trucking operations that aren't directly linked to operating your truck. It's like your all-rounder in the insurance cricket match!
Meet Your Reliable Partner: The Insurance Store
Say hello to The Insurance Store - your family-run, friendly, neighborhood insurance store. We've been around the block, not once or twice, but for a whopping 50 years, and boy, do we know our stuff! Our independent insurance agency proudly works with an array of A+ rated insurance carriers that specialize in commercial trucking, giving you options galore.
But wait, there's more! Have you heard about our cutting-edge TIS24 app? This nifty little tool allows truckers to issue certificates of insurance, get ID cards, and access their policy and insurance documents any time, anywhere, from their computer or phone. How's that for convenience on the go?
TIS Trucking Services: Taking Care of the Paperwork
Navigating the truck permit and filing terrain in Pennsylvania can be as tricky as navigating through a snowstorm on the I-79. Luckily, our permits division, TIS Trucking Services, is here to help you cut through the red tape.
Whether you need assistance with the Unified Carrier Registration (UCR), the International Registration Plan (IRP), or any other permit or filing requirement, our team of experts will get you up and running in no time. We like to think of ourselves as your trucking compass, always leading you in the right direction.
It's Time to Gear Up with The Insurance Store
Here at TIS, we're more than just an insurance store. We're your partners in your trucking journey, always ready to lend a helping hand and a friendly ear. We're in the business of ensuring your business stays on the road, rolling smoothly and safely.
Don't let insurance jargon give you a headache. Instead, let our team translate it into plain ol' English. From coverage questions to claims support, our experts are here to guide you through every bump and turn on the insurance highway.
Ready to hit the road with the best Erie Pennsylvania truck insurance? Get a quote or give our friendly team a call at 888-570-3130. We can't wait to ride shotgun on your trucking journey!
Welcome to the TIS family, where the rubber meets the road.
---
Get a Quote for Truck Insurance
---
Here is what Our Happy Customers have to say
---
Erin Whitney is very nice, helpful and professional. I'm very happy with her service. Every time I need a document or make any changes to my insurance she gets it done fast and effectively. I couldn't be happier with her service, she is the best 👍🏼😃

josue3457