Allentown Truck Insurance
PA License #: 976639
---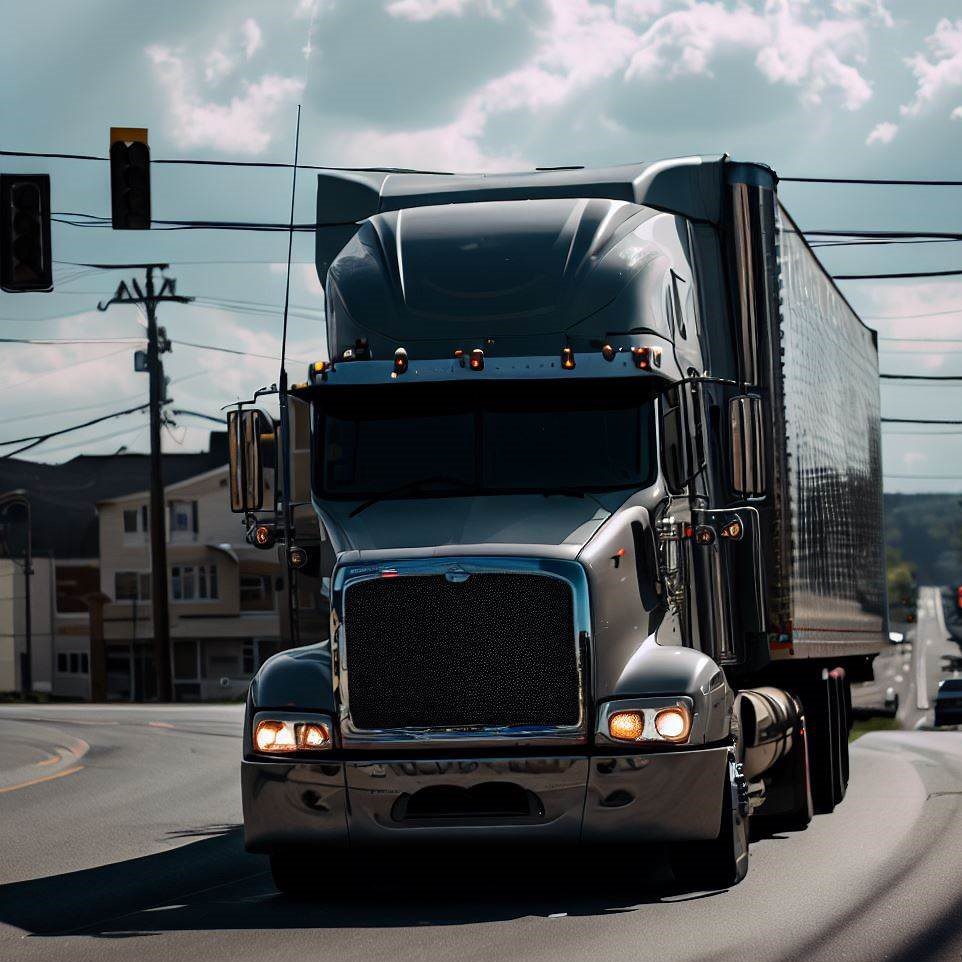 ---
---
Trucking Along in Allentown: The Ultimate Guide to Truck Insurance
Y'all ready for a wild ride through the land of insurance, trucking, and everything in between? Buckle up, because this journey will take us through the historic city of Allentown, Pennsylvania. Allentown, nestled in the lush Lehigh Valley, is known for its thriving community, rich history, and... trucking? You betcha!
The trucking industry is the heart and soul of Allentown, a city that never ceases to amaze. This isn't your grandma's Sunday drive. We're talking big rigs, cargo loads, and highways stretching to the horizon.
Allentown's location makes it a vital junction for transport and logistics. A stone's throw away from the I-476 and I-78, it's an essential hub for cargo moving east-west and north-south. Whether it's heavy machinery heading to construction sites, food and beverages destined for local markets, or steel being transported to manufacturing units, Allentown trucks are on the job.
But every trucker knows, with great power (and payload) comes great responsibility. That's where we step in. Meet The Insurance Store, your best friend on the long road of truck insurance.
The Importance of Commercial Trucking Insurance
Hitting the road without proper insurance is like trying to haul a load of bricks uphill...in the rain...with a flat tire. It's just not a good idea. Let's break down the coverages you need to keep your wheels turning in Allentown.
---
Auto Liability

This is your bread and butter coverage. It handles injuries or damages to other people or property if you're at fault in an accident. Imagine you're trucking along on Hamilton Boulevard, and a sneaky pothole sends your rig into a tailspin, causing a fender bender. Auto liability's got your back.

Physical Damage

This coverage repairs or replaces your truck if it's damaged or stolen. Say some mischievous vandals hit your rig while you're parked overnight at a rest stop. Physical damage coverage will step in to help.

Motor Truck Cargo

Cargo coverage takes care of the goods you're hauling if they're damaged or stolen. So, if you're transporting some beer from Pottsville to Allentown and a bottle or two goes missing, cargo coverage has you covered.

Excess Liability

This is your safety net, providing additional coverage beyond your primary policy limits. Think of it like your favorite truck stop's bottomless coffee cup, but for your insurance.

Workers Compensation

Whether you've slipped on some rogue cargo or developed carpal tunnel from gripping the steering wheel, workers compensation covers medical expenses and lost wages from work-related injuries.

General Liability

This takes care of damages or injuries that occur during the course of your business operations, not directly related to operating your truck.
Why Choose The Insurance Store?
We've been helping truckers navigate the highways and byways of insurance for 50 years. We're a family-owned business with a legacy as solid as Allentown's iron industry, backed by numerous A+ rated insurance carriers that specialize in commercial trucking.
Our TIS24 app is like having an insurance agent riding shotgun with you, 24/7. Need to issue certificates of insurance or get ID cards? Done. Want access to your policy and insurance documents from your computer or phone? No problem. It's like a Swiss Army Knife for your insurance needs.
Need Help with Permits and Filings? We've Got You Covered!
Permits and filings can be as confusing as a poorly written road map. Fear not, because we have a permits division, TIS Trucking Services, that can guide you through this sometimes convoluted process. We're like your GPS for commercial trucking permits.
All Roads Lead to The Insurance Store
Here at TIS, we don't just sell insurance; we build relationships. We don't just cover trucks; we protect livelihoods. And we don't just know our business; we understand yours. So, if you're seeking an insurance partner as reliable as your trusty rig, give us a call at 888-570-3130, or request a quote today. After all, every savvy trucker knows that the road to success is paved with the right insurance. Welcome to the TIS family, where your journey is our journey. Let's hit the road together.
---
Get a Quote for Truck Insurance
---
Here is what Our Happy Customers have to say
---
Rita was very helpful and timely in getting us help and communicating via phone and email. Thank you.

Ricky Dominguez