OR License #: 100242853
---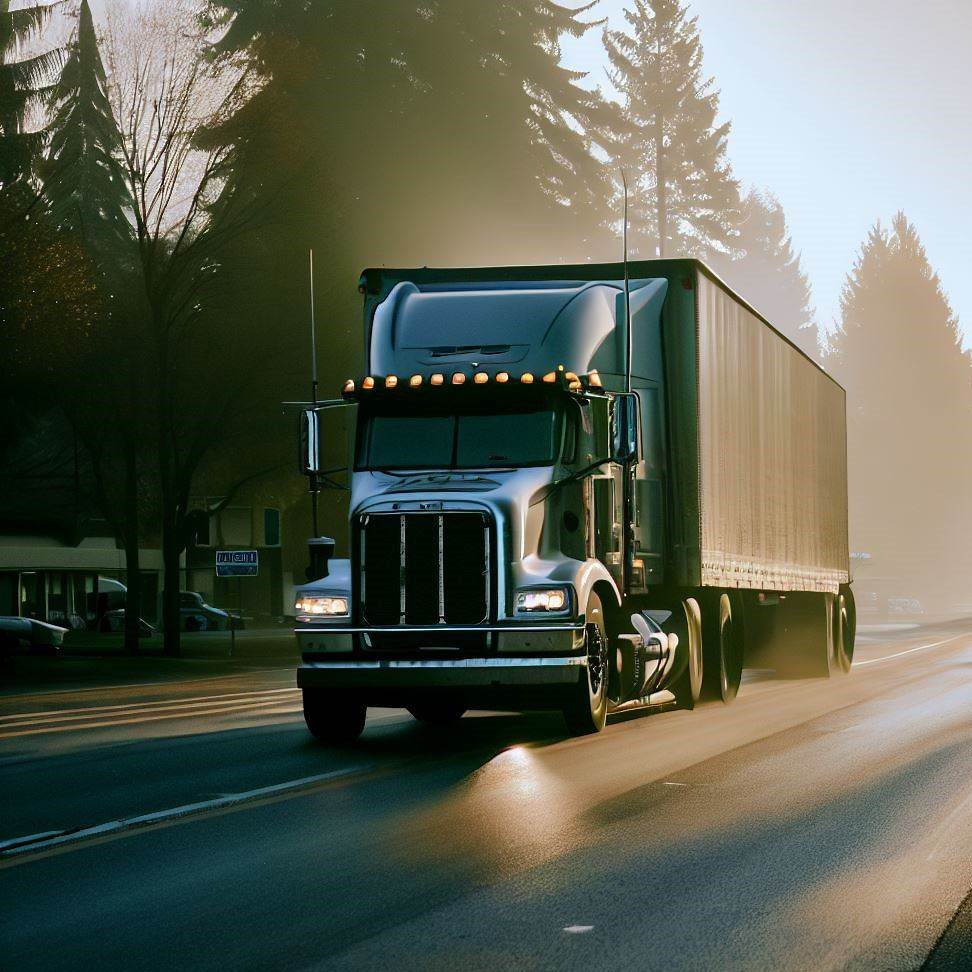 ---
---
Buckle Up for the Long Haul: Trucking Insurance in Salem, Oregon
You've landed in Salem, Oregon, the trucking hub of the Pacific Northwest. Nestled between the Cascade Mountains and the beautiful Pacific Ocean, Salem is more than just the capital of Oregon. It's a bustling, truck-rumbling heartland serving as the backbone of the state's economy. And golly, are there trucks! They're everywhere, rumbling through the suburbs, cruising down the Interstate 5, and hauling everything from electronics to timber, agricultural products, and the famous Oregon pinot noir.
But what's this got to do with you, a trucking mogul looking to conquer the Salem lanes? Well, dear reader, it's all about your truck, your cargo, and most importantly, your insurance - the Salem Oregon truck insurance to be precise. And who better to walk you through it than the seasoned pros of The Insurance Store?
The Many Faces of Truck Insurance
Let's chew the fat about commercial trucking insurance coverages. Now, not to scare you off, but these are as varied as the goods you're hauling, and as critical as your truck's engine oil.
---
Auto Liability

First off, there's Auto Liability. Picture this - you're cruising down Interstate 5, and suddenly, WHAM! An unexpected fender-bender happens. It's not your lucky day, but Auto Liability coverage would cover the costs for any damage your truck might cause. For a Salem trucker, this is as essential as a hot cup of joe on a chilly Oregon morning.

Physical Damage

Next up is Physical Damage coverage. You love your rig like a brother, and nothing hits harder than seeing it banged up. Whether it's a storm, a theft, or just bad luck, Physical Damage coverage will patch things up and get your truck back on the highway. After all, every Salem trucker knows that time off the road is money out of the pocket.

Motor Truck Cargo

Then there's Motor Truck Cargo insurance. This is the guardian angel for your freight, protecting it against loss or damage during transit. Whether you're hauling silicon chips from the high-tech firms in the Willamette Valley or locally produced cheese from Salem's creameries, this coverage keeps your cargo safe and secure.

Bobtail and Non-Trucking

Bobtail and Non-Trucking Coverage have got your back when you're off the job. Whether you're bobtailing (driving with an empty trailer) or running personal errands, this coverage takes care of you when you're off the clock but still on the road.

Workers Comp and General Liability

Last but definitely not least are Workers Compensation and Truckers General Liability. These protect you, your drivers, and your business from any injuries or damages that could occur on the job. After all, when you're on the road, it's better to be safe than sorry.
The Insurance Store: Your Trusted Insurance Partner
So, who can navigate this maze of insurance? Enter The Insurance Store, your guiding light in the foggy world of Salem Oregon truck insurance. We've been in the truck insurance biz for over half a century, long enough to know the ins and outs like the back of our hands. As a family-owned business, we're committed to treating our clients like family too - with respect, honesty, and a healthy dose of humor!
With TIS, you're not just getting access to an insurance store, you're joining a legacy. We've partnered with numerous A+ rated insurance carriers that specialize in commercial trucking. So, whether you're a one-truck owner or operating a whole fleet, our team will work tirelessly to get you the best coverage at the best rates.
But wait, there's more! Our cutting-edge mobile app, TIS24, lets you manage your insurance like a pro. From issuing certificates of insurance and getting ID cards to accessing your policy documents, all of this is just a tap away. Whether you're in the cab of your truck or kicking back at home, you're always in control.
Truck Permits and Filings: We've Got You Covered
Now, let's touch base on truck permits and filings. Every state has its own rules, and Oregon is no different. But no worries, mate! We have a dedicated division, TIS Trucking Services, which can help you get your commercial trucking permits sorted out. From navigating the Oregon Department of Transportation regulations to taking care of any federal filings, we've got your back.
The Road Ahead with TIS
All this truck insurance talk is as exciting as a country mile, but what it boils down to is simple - peace of mind. With TIS and our Salem Oregon truck insurance, you can focus on what matters - keeping Salem's economy rolling one haul at a time.
So, ready to partner up with TIS? Whether you're as busy as a one-legged man at a butt-kicking contest or have time to shoot the breeze, give our friendly team a call at 888-570-3130. We're here to chat, answer any questions, and get you a quote faster than you can say "Salem Oregon truck insurance".
Remember, in the world of trucking, it's not about the destination, but the journey. So let's embark on this insurance journey together, and keep those wheels turning!
---
Get a Quote for Truck Insurance
---
Here is what Our Happy Customers have to say
---
Kelsey is professional, knowledgeable and patient. I was in a tight position in a race against time and she was able resolve my issues and offer options that I wasn't aware were available to me. Her response time is impeccable and I couldn't ask for a better agent.

Karlos G.