OR License #: 100242853
---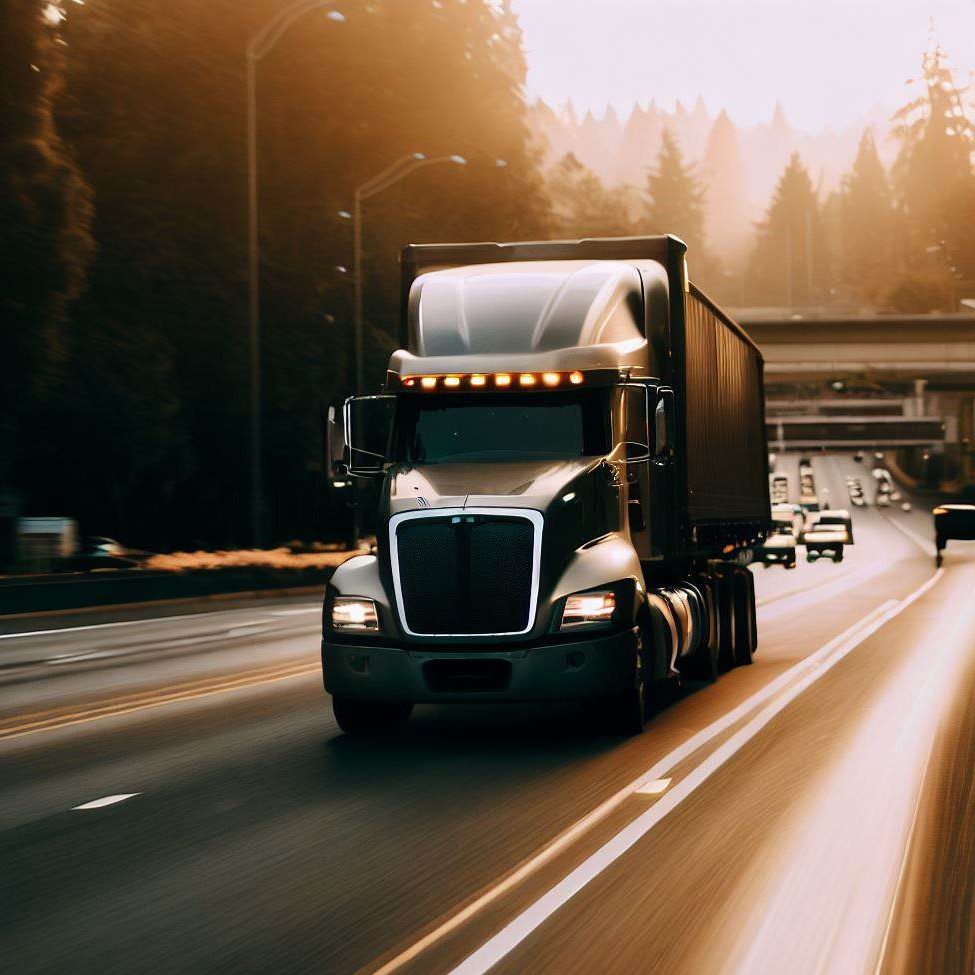 ---
---
Gearing Up for the Long Haul: Truck Insurance in Portland, Oregon
Portland, Oregon – known to locals and fans of indie rock alike as "Stumptown," "Bridgetown," or simply "PDX" – is not just home to lush landscapes, a vibrant food scene, and a famed penchant for all things quirky. It's also a veritable nerve center of the American trucking industry. Nestled between the stunning vistas of the Columbia and Willamette rivers, this eco-conscious city with an abundance of microbreweries also plays host to a dizzying number of trucks hustling and bustling about, carrying everything from locally roasted coffee beans to mountain bikes, tech hardware, and much more.
Much of Portland's economic prowess relies on these very trucks navigating the city's spider-web of streets and arteries, such as the bustling I-5 and I-84 highways. But before those wheels hit the tarmac, before that engine growls to life, one thing is of paramount importance: truck insurance. This is where the dedicated, family-owned local business, The Insurance Store, comes into play.
Imagine Portland's vibrant trucking scene as a complex jigsaw puzzle. It's a whirring machine that doesn't just transport locally brewed IPA or food products from the famous Portland Farmer's Market. It's also in the business of hauling timber, machinery, electronics, and manufactured goods. With the city serving as a major port in the Pacific Northwest, international freight, too, is part of the mix. The roads, from leafy suburban streets to the sprawling freeways connecting Portland to the rest of Oregon and beyond, are the veins through which these lifeblood goods flow.
Now, don't let the laid-back vibe fool ya! The city's bustling trucking scene means business, and it demands a comprehensive approach to insurance.
Navigating Truck Insurance Coverages in Portland
When it comes to protecting the heart and soul of Portland's economy – its truckers and their cargo – TIS offers a variety of coverages.
---
Auto Liability

Auto Liability coverage is your safety net, covering the damage inflicted on others by your rig. If it's a fender-bender on Powell Boulevard or a more serious shindig on the Banfield Expressway, you're covered!

Physical Damage

This coverage helps you stay afloat when your truck meets the rough end of the stick. Be it an unfortunate rendezvous with another vehicle on the Tom McCall Waterfront or a heavy hailstorm near the Pittock Mansion, Physical Damage insurance takes care of your truck repair bills.

Motor Truck Cargo

Portland's thriving food scene depends on timely deliveries of fresh produce. Now, what if those juicy berries destined for a Hawthorne District café are squashed en route? Enter Motor Truck Cargo insurance. It protects the freight you haul from damage or theft.

Bobtail and Non-Trucking

Picture this: you've dropped off your load of books headed to Powell's City of Books and are bobtailing (riding without a trailer) back. An unfortunate mishap occurs. Bobtail and Non-Trucking coverage steps in when you're technically off-duty.

Workers Compensation

Portland, like the rest of Oregon, holds employers responsible for work-related injuries or illnesses. Workers Compensation offers a crucial financial safety net to your drivers, whether they twist an ankle at Terminal 1 or develop a long-term health issue.

General Liability

This handy coverage protects you from a myriad of risks, from damaging a client's property while making a delivery in the Pearl District, to someone tripping over your equipment at a rest stop off the Sunset Highway.
The Perks of Joining the TIS Family
The Insurance Store isn't just another insurance agency. We've been on the block for 50 years, and we're still a family-owned gig. Unlike dealing with a monolithic corporation, partnering with an independent agency like TIS lets you tap into a wealth of benefits. We are committed to serving our community of truckers. We can sift through our network of A+ rated insurance carriers, specializing in commercial trucking, to find the policy that fits you like a glove. With us, you're not just a number; you're a part of our trucking family.
To make things as smooth as a freshly paved Portland street, we offer a nifty mobile app, TIS24. This gem lets you manage your policy like a pro, whether you're lounging at Laurelhurst Park or waiting for your next load at the Port of Portland. Need to issue your certificate of insurance or get your ID cards? TIS24 has got you covered. Want to check your policy or access your insurance documents at 3 am? No worries, TIS24 never sleeps.
Truck Permits and Filings? Say No More
Navigating the maze of truck permits and filings in Oregon can feel as perplexing as finding parking in Downtown Portland during a Timbers match. No need to fret, though! At TIS, we have an ace up our sleeve: our permits division, TIS Trucking Services. Our savvy team can help you decipher and manage your commercial trucking permits, saving you time, stress, and the risk of a potential regulatory faux pas.
Ready for Your Portland Trucking Adventure?
Portland, Oregon, with its dynamic trucking scene, is not just the City of Roses. It's also the city of trucks, truckers, and a thriving industry that keeps the city's economy humming along. Akin to the city's famous Burnside Skatepark, the trucking scene can be exhilarating, challenging, and sometimes a bit rough around the edges. But don't you worry, with The Insurance Store at your side, you've got a dedicated partner with a stellar track record, a personalized approach, and a sense of humor to boot.
So, why not give us a bell? Call our friendly team at 888-570-3130 or head over and request a quote. Let's navigate the Portland truck insurance landscape together – because, as they say in PDX, we're stronger together!
---
Get a Quote for Truck Insurance
---
Here is what Our Happy Customers have to say
---
Thank you Tera, you are amazing. Again, this is by far, the best insurance agency I've worked with. Customer service is exceptional.

GABKO EXPRESS