OR License #: 100242853
---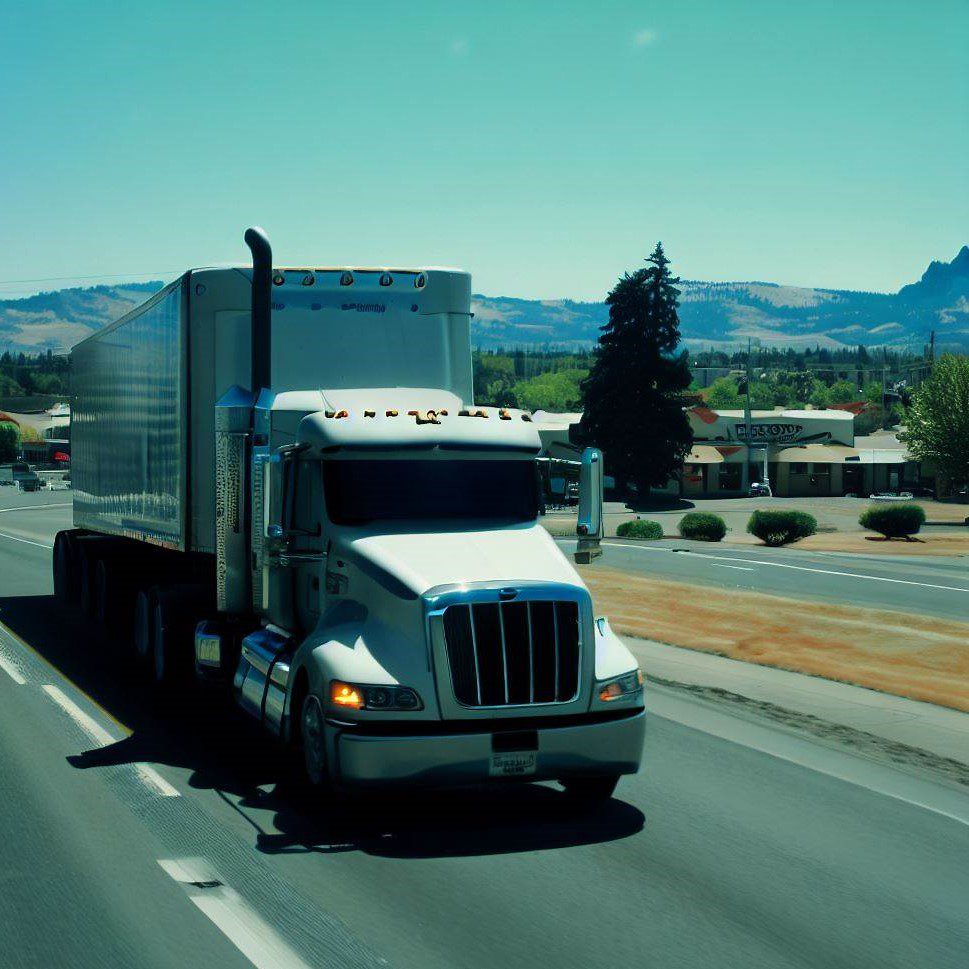 ---
---
Medford Oregon Truck Insurance: Navigating the Trucking Lanes with Ease
Welcome to Medford, the heart of the Rogue Valley. Nestled snugly between the Cascade and Siskiyou Mountain ranges, this vibrant city has an irresistible charm that tugs at the heartstrings of residents and visitors alike. Medford is not just another city on the map; it's a hub of commerce, arts, and most notably, a bustling center for trucking and transportation.
Medford's trucking industry is as diverse as it is expansive. The highways are teeming with everything from small vans delivering parcels to lumbering 18-wheelers transporting everything from lumber harvested in the nearby forests, to the city's world-famous pears, and an array of other goods. Medford's Interstate 5, also known as the Oregon Freeway, serves as the city's main artery, pulsating with the rhythm of truck engines. But what does it take to keep this heart beating steadily? Enter the unsung hero of the trucking world - truck insurance.
Truck Insurance: More Than Just a Safety Net
Truckin' ain't just about hitting the open road and feelin' the wind in your hair (though that part sure is sweet). No sir, it's also about being prepared for anything. And when we say anything, we mean anything. Luckily, we've got you covered (pun intended).
---
Auto Liability

Every trucker in Medford (and everywhere else in the country, for that matter) needs auto liability coverage. It's the law! This covers damages to the other party in case you're at fault in an accident. Just think about it. One moment you're admiring Mount McLoughlin on the horizon, the next, you've got a fender-bender on your hands. Not fun, but at least with liability coverage, you're covered!

Physical Damage

Physical damage insurance is like that trusty spare tire you've got tucked away – you hope you'll never need it, but boy, aren't you glad when you do! It takes care of any damages to your own rig in case of an accident, whether you were in the wrong or not. Even if it's a run-in with the infamous Medford roundabouts, this coverage has your back.

Motor Truck Cargo

Let's face it, the cargo you're hauling is precious. Whether it's the Rogue Valley's finest pears or a load of timber from nearby forests, it's worth protecting. Motor truck cargo insurance does just that. If your cargo is damaged or lost, you can breathe easy knowing that you're insured.

Bobtail and Non-Trucking

So, you've dropped off your load and you're bobtailing (that's trucker talk for driving without a trailer) back home along the picturesque Rogue River. Even though you're not on the job, you could still run into trouble. That's where bobtail and non-trucking coverage come in. They cover you even when you're not technically trucking.

Workers Compensation

Trucking is a tough job. If you or your employees get injured on the job, workers comp steps in. From a twisted ankle while unloading in the suburban areas of Central Point to a back injury from too much time in the cab, this coverage takes care of medical bills and lost wages.

General Liability

This one's a biggie, and often overlooked. It's not just about accidents on the road; it's also about what happens off the road. Say, you accidentally damage someone's property while making a delivery in downtown Medford. That's when truckers general liability swoops in to save the day.
The Insurance Store: Your One-Stop Shop for Truck Insurance
Navigating the jungle of truck insurance can be about as clear as mud. But don't worry, we've got your back. We're The Insurance Store, a family-owned insurance agency that's been helping folks like you for over 50 years. Our seasoned team knows the ins and outs of the truck insurance world like the back of their hand, and we're ready to guide you every step of the way.
At TIS, we're all about providing tailor-made solutions. We've partnered with numerous A+ rated insurance carriers that specialize in commercial trucking. This means we can offer a buffet of options that cater to your unique needs. And the cherry on top? Our handy mobile app, TIS24. This digital sidekick lets you issue your certificates of insurance, get ID cards, and access your policy and insurance documents anytime, anywhere. It's like having a mini-insurance agency right in your pocket!
The Inside Scoop on Truck Permits and Filings
Truck insurance is just one side of the coin. If you're going to be a trucking titan in Medford, you'll also need to sort out your permits and filings. But don't sweat it, we've got you covered there too with our permits division, TIS Trucking Services. Whether it's understanding the Oregon Weight-Mile Tax or sorting out your Unified Carrier Registration, our experts can guide you through the maze of paperwork.
Hitting the Road with The Insurance Store
So, whether you're a seasoned trucking pro or just starting your engine in the trucking world, the TIS team is here to ride shotgun with you. We're not just insurance experts; we're a part of your team, your co-pilots on the road to success.
Ready to hit the road? Just give our friendly team a call at 888-570-3130 or request a quote online. Remember, when it comes to truck insurance in Medford, Oregon, The Insurance Store is your trusted travel companion. Buckle up, and let's embark on this journey together!
---
Get a Quote for Truck Insurance
---
Here is what Our Happy Customers have to say
---
Awesome Services! I love to work with Glena. She is so lovely and respectful.

Kisi Fufa