OR License #: 100242853
---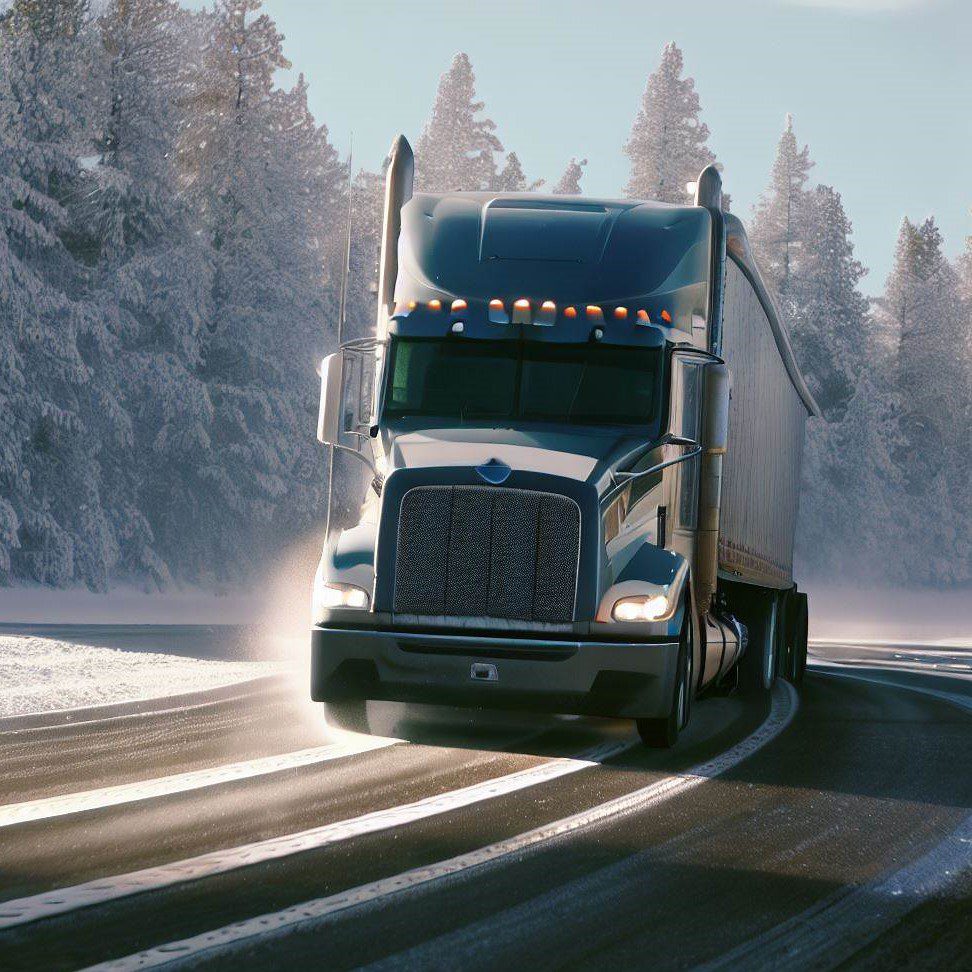 ---
---
Rollin' With Confidence: Bend Oregon Truck Insurance
Well, hello there! Have you ever heard the saying, "Truckin' ain't just a job, it's a way of life"? If you're from the sunny and adventurous city of Bend, Oregon, then that statement probably hits close to home. Just like our local legend, the Riverhouse Rodeo, we know how to hold on tight and keep things rolling.
Bend, our beloved high-desert city, isn't just known for its striking landscapes, with the Deschutes River meandering its way through town, or the glorious views of the Cascade Mountains. No sirree, we're also a bustling hub for the trucking industry, moving everything from timber to craft beers along our highways and biways. As they say, without trucks, Bend stops. So, we've taken it upon ourselves at The Insurance Store, to ensure that doesn't happen.
Riding along the bends of Bend, you'll witness an abundance of semi-trailers, box trucks, flatbeds, and tankers hauling loads that drive our local economy. Our truckers brave the busy US Route 97, also known as "The Dalles-California Highway," ensuring that local produce from our farms and merchandise from our booming tech and outdoor industries reach markets far and wide.
From logs of Ponderosa Pine (our city's namesake tree) to shipments of craft beer from Deschutes Brewery, cargo comes in all shapes and sizes. And it's this diversity of freight that makes the trucking business in Bend so intriguing, and at times, just a little bit unpredictable. This is where your friendly neighborhood, family-owned business, The Insurance Store (or TIS as we like to say) comes into play. We're here to make sure the unpredictability doesn't get in the way of your trucking journey.
Insurance Coverage: The Nitty-Gritty
Now, let's get down to brass tacks and tackle the beast that is commercial truck insurance coverages. What's that, you ask? Well, insurance is a little like the airbags in your rig - you hope you'll never need them, but boy, are you glad they're there when you do.
---
Auto Liability

Auto Liability is the big kahuna of trucking insurance. It's as essential as your morning cup of joe before hitting the highway. It covers injuries or damage to other people or property if you're at fault in an accident. Consider it your financial cushion for those unfortunate mishaps.

Physical Damage

Then comes Physical Damage coverage. Think of it as a knight in shining armor for your rig. It covers your truck if it's damaged by fire, theft, vandalism, or collides with something, let's say, as stubborn as a mule.

Motor Truck Cargo

Next up, Motor Truck Cargo insurance. This one's important as bread and butter on a breakfast table. It covers the freight you're hauling in case of damage or theft. Whether you're transporting Bend's finest IPA or a load of tech gadgets, this coverage makes sure your cargo is protected.

Bobtail and Non-Trucking

Bobtail and Non-Trucking Coverage are like your trusty pair of boots. They're designed to protect you when you're off-duty or without a trailer attached. It's the coverage that steps in when your truck isn't technically "working."

Workers Compensation

Workers Compensation, the unsung hero of insurance coverages, comes into play if an employee gets injured on the job. It helps with medical expenses and lost wages, making sure that a slip, trip, or fall doesn't put you or your workers in a financial bind.

General Liability

Last but not least, Truckers General Liability. It covers incidents that may happen on your premises, involving your products or operations. If something goes haywire and it's not covered by the other policies, this is your catch-all safety net.
The TIS Advantage: Like Having Your Cake and Eating It Too
Having been in the insurance business for 50 glorious years, we at TIS pride ourselves on providing an independent, one-stop-shop for all your insurance needs. We've got access to numerous A+ rated insurance carriers who specialize in commercial trucking, making us a bit like your favorite buffet - plenty of great options, all in one place.
Our handy-dandy mobile app, TIS24, is your pocket-sized insurance office. It lets you issue your certificates of insurance, get ID cards, and access your policy and insurance documents any time you fancy, from anywhere you please. It's like having an insurance agent in your pocket, only without the awkward conversations about the weather.
TIS Trucking Services: Navigating the Permit Puzzle
Thinking about permits and filings can feel like trying to herd cats. But fear not! Our permits division, TIS Trucking Services, is here to help. We'll guide you through the maze of truck permits and filings required in Oregon like a seasoned scout, making sure you stay on the straight and narrow.
A Call to Action: Join the TIS Family
Whew! That was a lot to take in, right? But hey, just like navigating Pilot Butte in the dark, it's easier when you have a guide. Our team at TIS is just a call away, ready to assist you with all your truck insurance needs.
So, what are you waiting for? Give our friendly team a holler at 888-570-3130 or request a quote online. We'd be tickled pink to help you navigate the Bend Oregon truck insurance landscape, ensuring you can keep on truckin' with confidence.
---
Get a Quote for Truck Insurance
---
Here is what Our Happy Customers have to say
---
Joe Santos has done my truck insurance policy really really fast and easy. I always recommend the service. Thank you so much 👍

Mani Ram