OK License #: 3000969706
---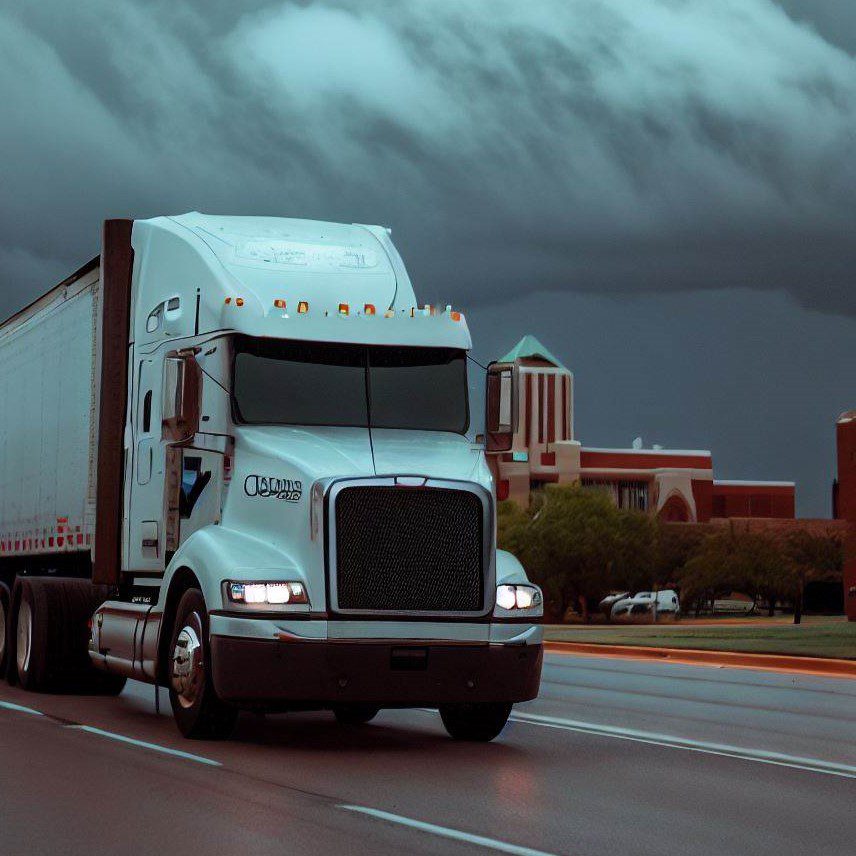 ---
---
Top-Notch Truck Insurance in Norman, Oklahoma with The Insurance Store
Well, hello there! If you're perusing this article, odds are you're knee-deep in the trucking business or perhaps you're just starting and you've got your eyes on Norman, Oklahoma. Sit back, strap in, and let us navigate you through the ins and outs of Norman Oklahoma commercial truck insurance.
First, let's kick things off by immersing ourselves in the lovely Norman, Oklahoma. Now, Norman isn't just any small city in the "Sooner State". It's the third-largest city in Oklahoma, known for its spirited sports scene, University of Oklahoma, and a vibrant arts community. But there's more to it than meets the eye.
Known as the "City of Festivals", Norman houses one of the most vital logistic hubs of the region. If the logistics scene were a cookout, Norman would be grilling up the steaks, right there in the center of it all. With major highways such as Interstate 35 and U.S. Highway 77 running through it, trucks are a common sight, ferrying goods that range from agricultural produce, oil and gas equipment to retail items and much more.
Truck Insurance: A Key Player in the Logistics Show
Insurance in the trucking business isn't just a legal requirement - it's your safety net. The road can be a rough place, and here at The Insurance Store, we've got your back. Let's go through some of the key types of commercial trucking insurance coverages that we offer, each one crucial in its unique way.
---
Auto Liability

This is the mother of all coverages! Auto Liability protects you from those big, bad lawsuits that can pop up if you're at fault in an accident. Imagine accidentally denting an SUV in downtown Norman. You wouldn't want to be left holding the bill, would you?

Physical Damage

With this coverage, you can wave goodbye to those sleepless nights worrying about your truck. Whether it's an act of nature or an accident, Physical Damage coverage is your knight in shining armor, ready to step in to cover repair or replacement costs.

Motor Truck Cargo

Can you imagine losing a truckload of Oklahoma's finest wheat or perhaps some of that precious oil equipment? Fret not! Motor Truck Cargo coverage helps secure the goods you transport, protecting your pocket in the event of damage or loss.

Excess Liability

For those unforeseen, mind-boggling expenses that go beyond your standard policy, Excess Liability coverage swoops in to save the day. It's like your favorite superhero sidekick – you never know when you'll need them, but boy, are you glad they're there when you do!

Workers Compensation

Let's be honest, the trucking business isn't always a piece of cake. Workers Compensation coverage ensures that your employees are taken care of if they're injured on the job. Because, well, stuff happens!

General Liability

General Liability is like the icing on the cake – it helps cover all those other accidents related to your business that aren't covered under Auto Liability.
Choosing The Insurance Store: Why We're the Cream of the Crop
When it comes to Norman Oklahoma truck insurance, TIS is your one-stop-shop. We're a family-owned business, standing strong for over 50 years. Our secret? We believe in relationships, not just transactions. We treat our customers like part of the TIS family.
We work with numerous A+ rated insurance carriers, cherry-picking the best policies tailored for your commercial trucking needs. But that's not all! We have a magic trick up our sleeve – our fantastic app, TIS24. It's like having a miniature insurance agency in your pocket. Need to issue certificates of insurance? Done. Need your ID cards or policy documents? Just a few taps away. Convenience and efficiency, served up hot and ready!
Smooth Sailing with TIS Trucking Services
Every state has its hoops to jump through, and Oklahoma is no exception. There are permits and filings required for trucking, which can seem as confusing as a corn maze. That's where TIS Trucking Services comes in. Our dedicated permits division is well-versed in the ins and outs of Oklahoma's requirements. We're like your personal GPS through the permit and filings landscape, helping you avoid any regulatory roadblocks!
The Road Ahead with TIS
Navigating the complex world of Norman Oklahoma truck insurance can seem as tricky as maneuvering a big rig through the congested Campus Corner. But remember, you're not alone on this journey. Our TIS team is here, ready to guide you every step of the way with a friendly smile and a firm commitment to your peace of mind.
So, what are you waiting for? Don't dilly-dally! Give our friendly team a jingle at 888-570-3130 or hop on to our website to request a quote. Discover why TIS is your ultimate co-pilot for your trucking journey in Norman, Oklahoma.
---
Get a Quote for Truck Insurance
---
Here is what Our Happy Customers have to say
---
Andrew is a great agent, very friendly, respecful, profecional and helpful, highly recommend him for anyone that needs help with a new or existing policy.

F. VEGA