OH License #: 1319470
---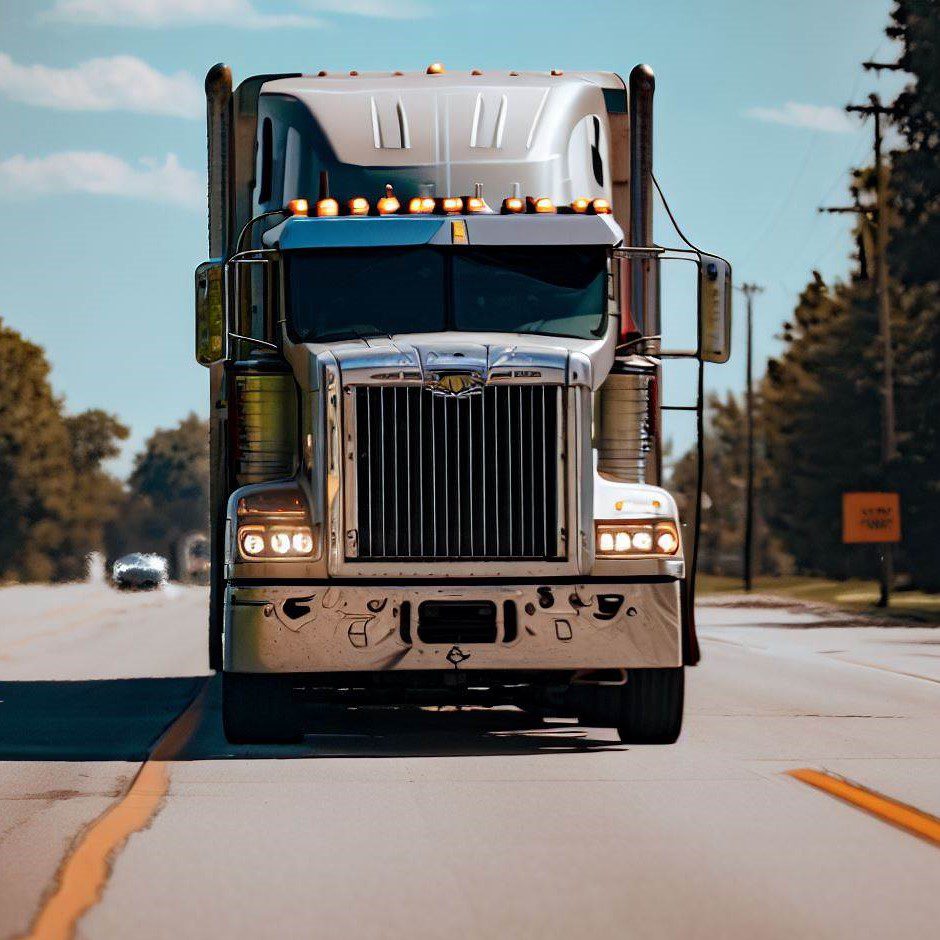 ---
---
Your Ultimate Guide to Commercial Truck Insurance in Toledo, Ohio
Pull up a chair, folks! Let me spin you a yarn about Toledo, Ohio - the fourth largest city in the Buckeye State, perched majestically on the banks of the mighty Maumee River, with its impressive skyline, welcoming neighborhoods, and a trucking industry that's busier than a beehive in spring. So, sit back, relax, and let's dive into the world of Toledo Ohio truck insurance.
A Glimpse into Toledo's Trucking Industry
You wouldn't guess it from its serene surroundings, but Toledo is a hustlin' and bustlin' freight hub. With the city's strategic location on the intersection of I-75 and I-80/90, it's as if Mother Nature herself designed Toledo as a key crossroads for trucking.
Being home to major industrial companies and automobile manufacturers, Toledo is the pulse point for the transportation of various cargos, from auto parts and glass (hence its nickname, "The Glass City") to agriculture produce and more. The trucks here are loaded with everything but the kitchen sink – well, heck, they might even transport those, too!
No Ifs, Ands, or Buts – Truck Insurance is Crucial
Every trucker in Toledo knows that before they rev up their engines and hit the highways, they need to be suitably insured. Now, insurance might seem as exciting as watching paint dry, but here's the thing - in the dynamic world of trucking, it's an absolute lifeline. Here's a quick run-through of the key coverages:
---
Auto Liability

If your truck was involved in a mishap, causing damage or injury to someone else, that's when Auto Liability insurance swoops in to save the day. Mandatory by law, this coverage is as essential as the coffee in a trucker's thermos.

Physical Damage

Imagine cruising down I-280, when BAM! - your rig encounters an unexpected mishap. Physical Damage insurance steps in, taking care of your truck's repair or replacement costs. No need to sell the farm to pay for damages!

Motor Truck Cargo

Toledo's trucks transport everything from car parts to corn. Now imagine, one unfortunate day, the cargo gets damaged or lost. That's where Motor Truck Cargo insurance chimes in, covering the value of the cargo that was entrusted to you. It's like a safety blanket for your freight!

Non-Trucking Liability

When you're bobtailing or on a personal errand without a trailer attached, and – knock on wood – an accident happens, Non-Trucking Liability coverage kicks in. It's like an umbrella for a rainy day.

Workers Compensation

Truckin' can be a tough gig, and if an employee gets injured on the job, Workers Compensation covers their medical costs and lost wages. It's the lifesaver in the rough and tumble world of trucking.

General Liability

This covers damages or injuries caused by activities not directly related to operating the truck. Think of it as the "catch-me-all" of truck insurance.
The Insurance Store: Your Local Insurance Guru
In the complex world of truck insurance, wouldn't you want an experienced guide to show you the ropes? Enter The Insurance Store, a family-owned business that's been serving truckers for half a century. That's right – we've been around longer than most truck stops!
What makes TIS stand out? Well, besides our friendly service, we have access to numerous A+ rated insurance carriers that specialize in commercial trucking. It's like having your pick of the finest buffet – all tailored to your needs!
But wait, there's more! With our app, TIS24, you can issue certificates of insurance, get ID cards, and access your policy documents anytime, anywhere. Who knew managing insurance could be as easy as pie?
Need Truck Permits? TIS Has You Covered!
Navigating the murky waters of truck permits and filings in Ohio can feel like solving a Rubik's Cube blindfolded. But don't sweat it! Our permits division, TIS Trucking Services, is here to save the day. We'll take the hassle out of your permit needs, so you can focus on what you do best – truckin'!
Time to Make the Call
So, whether you're hauling glass down Monroe Street or shipping soybeans on the Ohio Turnpike, remember – the road might be long, but with the right insurance, it doesn't have to be scary.
Ready to ride into the sunset with peace of mind? Then let's get this show on the road! Give our friendly TIS team a buzz at 888-570-3130 or drop us a line for a quote. We're here to help you navigate the winding roads of Toledo Ohio truck insurance. And remember, in the wise words of a seasoned Toledo trucker, "Life's a journey, enjoy the ride!"
---
Get a Quote for Truck Insurance
---
Here is what Our Happy Customers have to say
---
LisaMarie & Ann provided the best customer service anyone could ask for. They not only helped with my husband's trucking insurance they also helped with lowering my auto insurance tremendously with better coverage. Thank you so much

Brandy Frost