OH License #: 1319470
---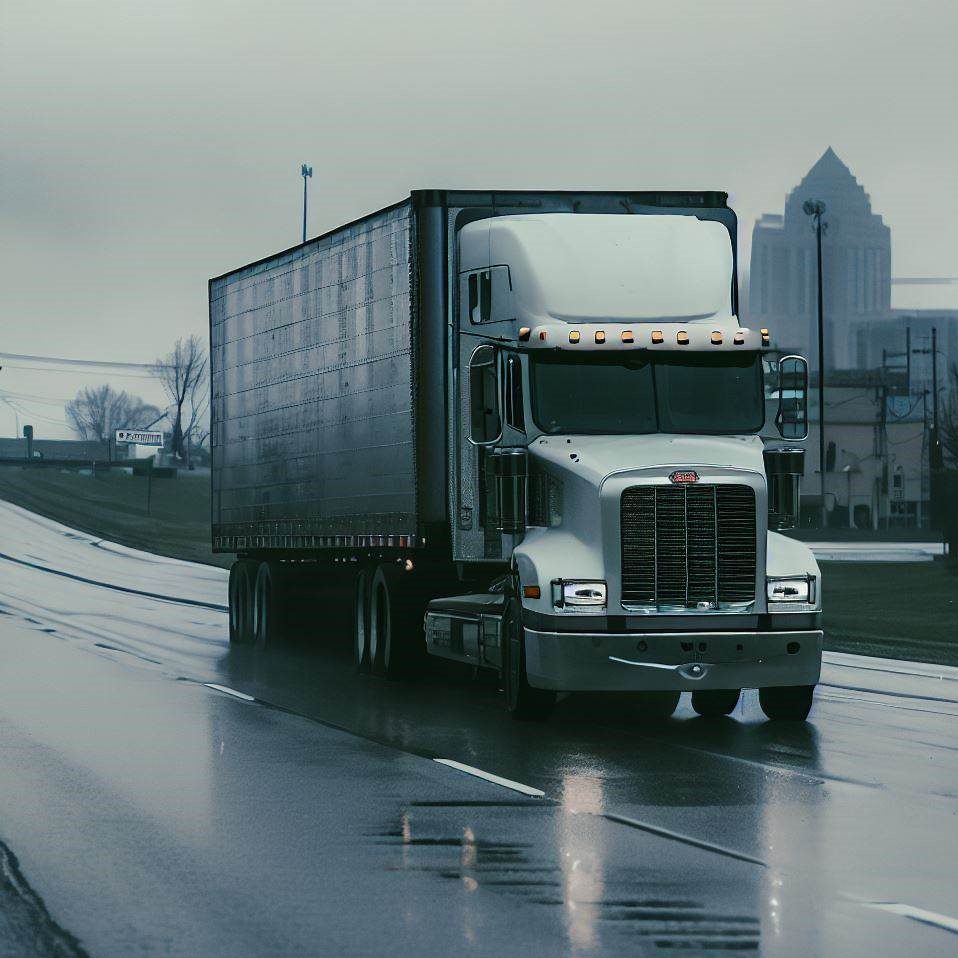 ---
---
Dayton Ohio Truck Insurance with The Insurance Store
Welcome to the beating heart of the Midwest: Dayton, Ohio! Here, trucking isn't just a mode of transport, it's a way of life. Every day, truckers grace our highways, carrying everything from apples to zeppelins (well, perhaps not quite zeppelins) - all contributing to the beautiful symphony of logistics and freight that moves the city.
Famously known as the "Birthplace of Aviation," Dayton is no stranger to innovation. The city even houses the Crossroads of America shipping routes, a bustling logistical hub located at the intersection of I-70 and I-75. Heck, we've even got the National Museum of the US Air Force! But when it comes to ground transportation, trucking takes the cake in this industrious city, humming along the arteries of commerce like a well-oiled machine.
Trucking is Dayton's unsung hero, the indispensable backbone of local commerce. Dayton's suburban regions, like Kettering, Huber Heights, and Centerville, are frequented by trucks carrying a variety of freight - from automotive parts to medical supplies. Let's be real, folks, without these modern-day knights of the road, our supermarkets would look like Old Mother Hubbard's cupboard.
However, the open road, while often beautiful, isn't without its perils. And that's where we swoop in, offering you a safety net. Say hello to The Insurance Store, your trusted guide in the world of Dayton Ohio truck insurance. We've been around the block a few times - okay, more than a few. We've been doing this for 50 years!
Navigating the Twists and Turns of Commercial Trucking Insurance
So, you've got a rig, a route, and a rock n' roll playlist. But before you hit the road, you need to hit up your insurance coverage.
---
Auto Liability

Buckle up, folks. Auto Liability is like that safety belt you need on every journey. If you're at fault in an accident, this coverage will ensure the other party's costs are taken care of. It's a must-have, as necessary as a good ol' cup o' joe at the start of a long haul.

Physical Damage

Just like Dayton's infamous potholes, accidents can (and do) happen. That's where Physical Damage coverage comes in. It's the knight in shining armor for your truck, covering damages from collisions, fires, theft, or that pesky bird who decided your windshield looked like a nice place to land.

Motor Truck Cargo

Motor Truck Cargo insurance, as indispensable as the classic trucker cap. Covering the freight you're hauling, it's like the safety harness for your cargo. Whether you're transporting Dayton's finest artisanal cheese or a batch of top-notch car parts from Moraine, this coverage ensures you won't be left holding the bill if the goods get damaged.

Non-Trucking Liability

Even when you're off the clock, Non-Trucking Liability has your back. When your truck isn't being used for business purposes, this coverage takes the wheel. In short, it's a safety net for those spontaneous ice-cream runs.

Workers Compensation

Then there's Workers Compensation - the caring godparent for your workers. It provides protection if an employee gets injured on the job. And let's face it, a happy crew makes for smooth sailing, or driving, as it were.

General Liability

Finally, we have the Truckers General Liability, the safety goggles of the trucking world. It protects you from liability claims resulting from your business operations, not directly related to operating your truck. It's the cherry on top of your insurance sundae.
The Perks of Riding with The Insurance Store
At The Insurance Store, we're more than just an insurance provider. We're like your cool, savvy uncle in the world of insurance - the one who knows the ins and outs of the trade and always has a slick piece of advice up his sleeve. We're not bragging, but we have access to a whole host of A+ rated insurance carriers that specialize in commercial trucking. We're like the Goldilocks of insurance - we'll find the one that's just right for you!
As a family-owned business, we've been on this journey for half a century. Heck, we've been around so long, some of the team remember when 8-tracks were cutting-edge technology. And speaking of technology, have you heard about our app, TIS24? It's like having a personal insurance assistant in your pocket. With TIS24, you can issue your certificates of insurance, get ID cards, and access your policy and insurance documents anytime, anywhere. Even in the middle of a cornfield at 3 am, if that's where you happen to be.
Keeping You on the Straight and Narrow: TIS Trucking Services
But wait, there's more! Navigating the world of truck permits and filings can feel like trying to solve a Rubik's cube while blindfolded. Not to worry though, our permits division, TIS Trucking Services, is here to help.
Operating in Ohio means knowing your permits from your PUCO (that's Public Utilities Commission of Ohio, for the uninitiated). We've got you covered, saving you from the truckloads of paperwork that can really put a spanner in the works.
Ready to Hit the Road?
So, now that we've taken you on this journey through the scenic vistas of Dayton Ohio truck insurance, are you ready to join the convoy?
Why not give our friendly team a call at 888-570-3130? Or you could just fill out a quick quote request. It's easier than changing a tire, we promise.
The Insurance Store (or TIS as we affectionately call it), is here to ensure you can focus on what you do best – keeping Dayton and its surrounding areas supplied with everything they need. You're the knights of the modern era, and we're here to keep your noble steeds protected. So, rev your engines, turn up the tunes, and let's hit the road together, shall we?
---
Get a Quote for Truck Insurance
---
Here is what Our Happy Customers have to say
---
It's rare that I need to contact my insurer, but whenever I do, the team at the Insurance Store are always expedient, courteous, and resolute in making sure that my needs are taken care of. Thanks again, Lisa and Lisa Marie.

Matthew Perry