OH License #: 1319470
---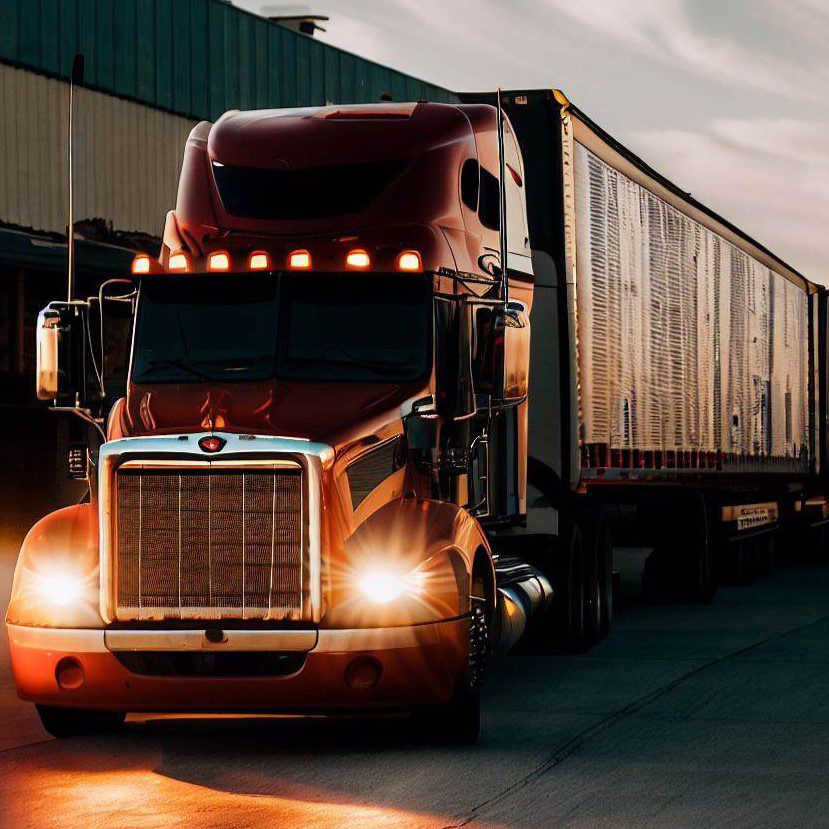 ---
---
Navigating Columbus Ohio Truck Insurance with The Insurance Store
Well, howdy folks! Let's shift gears and talk about a place where innovation meets tradition, and the spirit of discovery never fades - the bustling city of Columbus, Ohio. Now, you might be asking, "What's so special about Columbus?" Well, hang on to your ten-gallon hat, because we're going to explore the unique blend of the city's charm, its bustling freight and logistics sector, and the essential role of Columbus Ohio truck insurance.
Columbus, Ohio: A Hub of History and Hustle
Ah, Columbus! The heartland city named after Christopher Columbus, our nation's most famous, albeit controversial, explorer. Filled with neighborhoods as unique as their names suggest – German Village, Italian Village, Victorian Village, to name a few – it's a melting pot of cultures, cuisines, and of course, commodities.
Columbus serves as a vital logistic hub, with a strong pulse of goods flowing through it daily. From agricultural products grown in the surrounding fertile Ohio soil to automobile parts and appliances, you'd be hard-pressed to find a type of freight that hasn't made its journey through the city's highways. With major thoroughfares like I-70 and I-71 crisscrossing through the city, Columbus is the beating heart of the region's trucking industry.
Getting Your Ducks in a Row: Understanding Commercial Trucking Insurance Coverages
With all these goods on the move, truckers need to ensure they've got their ducks in a row when it comes to insurance. Whether you're a one-man owner-operator or run a fleet of big rigs, you're going to need some top-notch protection. Let's have a gander at what these coverages look like:
---
Auto Liability

In the unfortunate event of an accident that's your fault, auto liability coverage is your bread and butter. It helps cover the cost of injury or damage to another person or their property. When you're driving past the Scioto River and accidentally ding a car, auto liability's got your back.

Physical Damage

This coverage is just the ticket if your truck hits a snag. Let's say you're cruising through the Short North and a hail storm decides to make a surprise appearance – physical damage insurance will cover repairs or replacement.

Motor Truck Cargo

Motor truck cargo insurance is essential if you're hauling anything from Buckeye football gear to goods from the North Market. It protects the freight you're carrying if it's damaged or lost while in transit.

Non-Trucking Liability

Non-trucking liability provides coverage when you're using your truck for non-business purposes. Whether you're running errands in Clintonville or heading out for a quite bite in Bexley, this coverage ensures you're protected even when you're off the clock.

Workers Compensation

For those times when the job gets a bit too rough, workers compensation is a godsend. It covers medical expenses and lost wages if an employee is injured on the job. So, if a team member pulls a muscle while loading up shipments in Dublin, this coverage will help keep their financial health intact.

General Liability

For any injury or damage that occurs outside the direct operation of your truck, truckers general liability coverage is there. If you're at a loading dock in Grandview Heights and accidentally knock over some pricey equipment, this coverage will help cover the cost.
The Insurance Store: Your Road Partner in Commercial Trucking
Navigating the complex world of truck insurance can be like wrestling a bear. That's where we, the TIS team, come into play. We're a family-owned business that's been paving the way for truckers for over 50 years. Our independent agency provides access to numerous A+ rated insurance carriers that specialize in commercial trucking, offering customized solutions to meet your unique needs.
And we're not just about business; we've got the tools to make your life easier. Our TIS24 app is like your personal assistant on the go. Need to issue your certificates of insurance, access your ID cards, or view your policy and insurance documents? No problem! Just tap into the TIS24 app anytime, anywhere, from your computer or phone.
TIS Trucking Services: Your Permit and Filings Wingman
No one likes paperwork, especially when it involves complex permits and filings. Luckily, TIS Trucking Services has got you covered. Whether you need to navigate Ohio's commercial trucking permits or comply with state-specific requirements, we're here to help you cut through the red tape.
Don't Spin Your Wheels, Choose The Insurance Store
Life on the road can be unpredictable, but with the right insurance, you can take on anything that comes your way. Whether you're hauling cargo down High Street or delivering goods to Grove City, the TIS team is here to make sure you're covered.
Ready to hit the road with confidence? Don't spin your wheels. Give our friendly team at The Insurance Store a call at 888-570-3130 or request a quote today. With us on your side, you'll have peace of mind knowing that you're cruising with the best in the business.
So, buckle up, Columbus truckers! With The Insurance Store as your co-pilot, you can navigate the roads of truck insurance with ease. Onward and upward!
---
Get a Quote for Truck Insurance
---
Here is what Our Happy Customers have to say
---
Shalyn has been a big help when it came to getting my trucking authority for my up and coming business. Whenever I had a question or wasn't too sure about something that had to do with my business, she wouldn't hesitate to enlighten me about anything I was concerned about. If it wasn't for Shalyn I don't think I would not be as far ahead as I am now, I very much appreciate her consistency.

C & O Trucking