Cincinnati Truck Insurance
OH License #: 1319470
---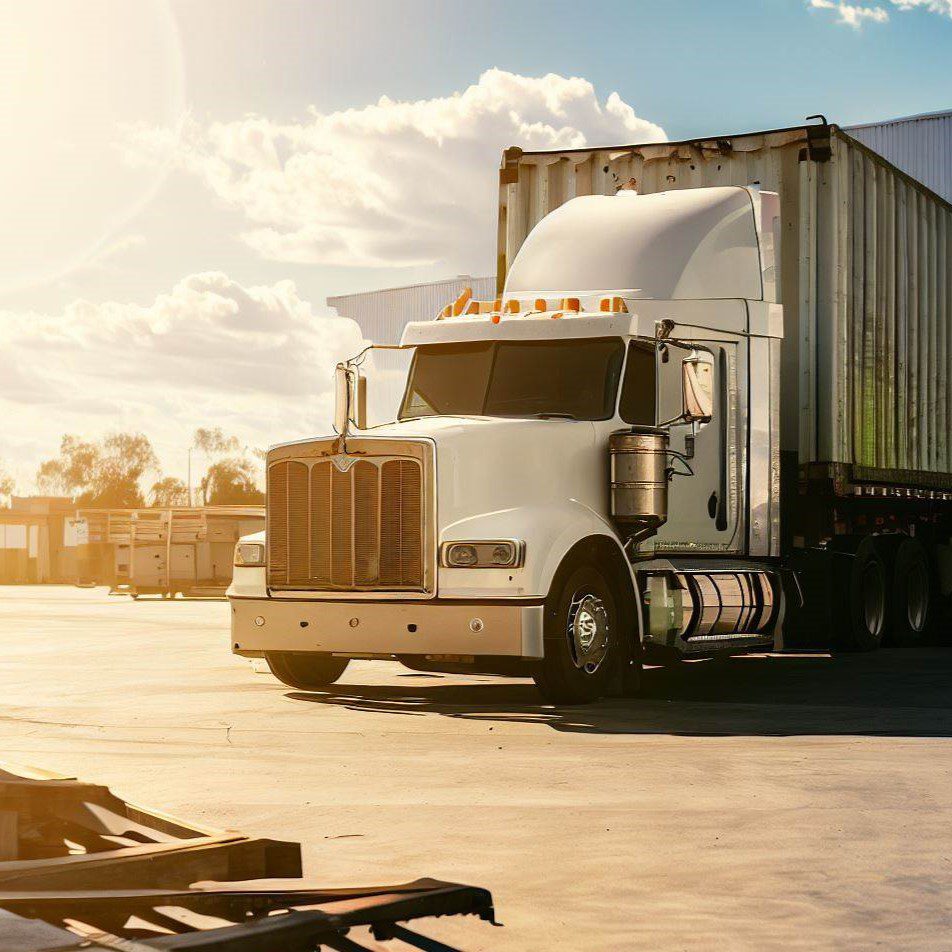 ---
---
The Ultimate Guide to Cincinnati Ohio Truck Insurance
Cincinnati! The gem of Ohio that's affectionately dubbed as the Queen City. Nestled on the border of Kentucky and Indiana, it's a city where the north meets the south, where the past greets the future, and where the river stirs up a beautiful ballet of barge, rail, and truck traffic. With its thriving economy, rich history, and buzzing trucking industry, Cincinnati is truly the place to be.
What's more? Cincinnati has got quite the personality. It's home to the famous Cincinnati Reds, some of the tastiest chili you'll ever sink your teeth into, and a riverfront skyline that's downright mesmerizing. But don't let the city's charm fool you. The folks here mean business, especially when it comes to trucking.
The city's unique location right along major highways, like I-71, I-75, and I-74, makes it a hub for transporters. The list of commodities hauled by the trucks is as diverse as the city itself, ranging from automotive parts and machinery to agricultural products and retail goods. Quite literally, the pulse of Cincinnati reverberates in the hum of truck engines, making trucking insurance a high-priority item on the business menu.
But fear not, my friend! This article is your road atlas to understanding Cincinnati Ohio truck insurance. So, fasten your seatbelt and let's take this scenic ride through the world of commercial trucking insurance.
The ABC's of Truck Insurance Coverages in Cincy
With all these goods on the move, truckers need to ensure they've got their ducks in a row when it comes to insurance. Whether you're a one-man owner-operator or run a fleet of big rigs, you're going to need some top-notch protection. Let's have a gander at what these coverages look like:
---
Auto Liability

In the unfortunate event of an accident that's your fault, auto liability coverage is your bread and butter. It helps cover the cost of injury or damage to another person or their property. When you're driving past the Scioto River and accidentally ding a car, auto liability's got your back.

Physical Damage

Imagine driving along I-71, when out of nowhere, a deer decides to make a dash for it. If that four-legged friend leaves a dent, physical damage insurance covers the repair costs. In other words, it's a buffer against those "Oh deer!" moments.

Motor Truck Cargo

You've got precious cargo that needs protection. Motor truck cargo insurance is there to cover the freight you're hauling in case it's damaged or lost during transit.

Bobtail & Non-Trucking Liability

Now, what about those times when you're bobtailing around Cincinnati to get your truck serviced, or deadheading to pick up your next load? That's when non-trucking liability insurance steps in, providing protection when you're using your truck for non-business purposes.

Workers Compensation

In the hustle and bustle of trucking, mishaps can happen, even to the best of us. Workers compensation insurance ensures that your drivers are covered for medical expenses and lost wages if they get hurt on the job.

General Liability

Finally, there's truckers general liability insurance. This little beauty covers claims arising from your business operations, such as slip-and-fall injuries at your premises or advertising injuries.
The Insurance Store: Your Partner on the Road
Alright, you might be thinking, "Where do I even start with all this?" That's where The Insurance Store (TIS), a family-owned business with 50 years of experience, comes in.
The TIS team has access to a host of A+ rated insurance carriers that specialize in commercial trucking. We don't just find you the best Cincinnati Ohio truck insurance; we craft tailored solutions that fit your needs like a glove.
But wait, there's more! We don't just sell insurance; we redefine convenience with our cutting-edge TIS24 app. With this app, truckers can issue their certificates of insurance, get ID cards, and access their policy and insurance documents anytime, anywhere. Be it from your cozy home in Hyde Park or while waiting to unload at a dock in Sharonville, you have the power of TIS at your fingertips.
Navigating Through the Permit Maze: TIS Trucking Services
Trucking in Cincinnati is not just about the open road. It involves dealing with permits, regulations, and filings that can be as complex as a three-way chili! That's where our permits division, TIS Trucking Services, comes in. Whether you need help with fuel tax reporting, safety compliance, or obtaining the necessary permits, we've got you covered.
Ready to Roll? Join the TIS Family Today!
Buckle up, Cincinnati truckers! With the TIS team by your side, navigating the world of Cincinnati Ohio truck insurance is as smooth as Skyline Chili on spaghetti! From auto liability to workers compensation, we've got your insurance needs covered.
So, why not give us a call at 888-570-3130 or request a quote today? Let our friendly team guide you through the bustling crossroads of insurance and trucking in Cincinnati. You bring the truck; we'll bring the peace of mind.
Life on the road can be unpredictable, but with The Insurance Store, you're in safe hands. After all, we're not just your insurance provider; we're your partner on the road. And as we Cincinnati folks love to say, "If you're lucky enough to be in Cincinnati, you're lucky enough." Well, we say, "If you're lucky enough to have TIS, you're insured enough!"
---
Get a Quote for Truck Insurance
---
Here is what Our Happy Customers have to say
---
Great service! Friendly and willing to go above and beyond for their customers.

Nick Acuna