OH License #: 1319470
---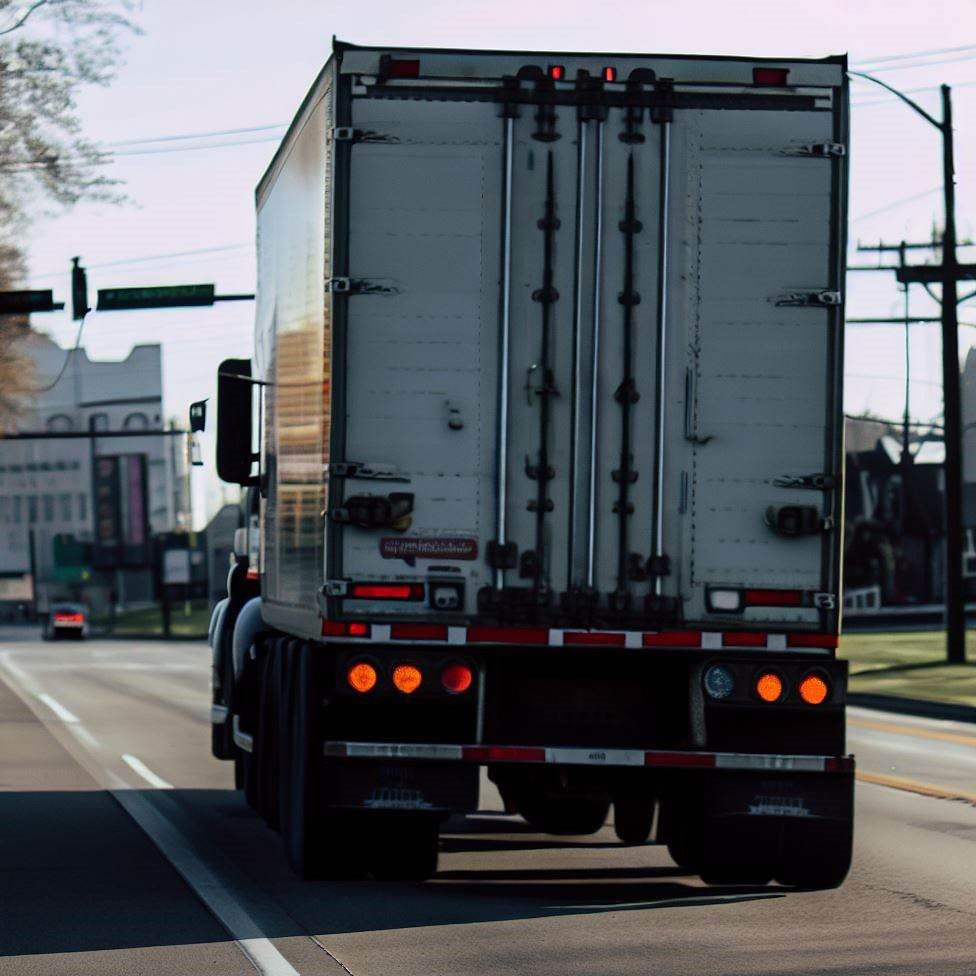 ---
---
Exploring the Intricacies of Akron, Ohio Truck Insurance
Did you know that Akron, Ohio, the fifth-largest city in the Buckeye State, is nicknamed the "Rubber Capital of the World"? Well, now you do! Akron made its name through tire manufacturing giants like Goodyear and Firestone setting up shop here. And, you know, where there are tires, there are trucks. From hauling rubber to moving various types of cargo and freight, trucking is a vital thread in the rich tapestry of Akron's vibrant economy.
This grand ol' city, situated on the western edge of the Appalachian Mountains and surrounded by rolling farmland, boasts a complex network of major highways like the I-76 and I-77. These highways pulse with a constant hum of heavy-duty truck engines. So, whether you're hauling textiles from Tallmadge or transporting goods to Goodyear Heights, there's no escaping the need for quality truck insurance. That's where we come in - your friendly team at The Insurance Store (or TIS, as we're often fondly referred to).
Understanding Commercial Trucking Coverages
"Oh, the tangled web we weave," when it comes to understanding commercial trucking insurance coverages, eh? But don't worry, we're here to untangle that web faster than a spider on a caffeine high.
---
Auto Liability

Think of Auto Liability as your first line of defense when things go sideways – or when your truck does, literally. It's a must-have, not just because it's the law, but also because it provides coverage when you're at fault in an accident. Imagine, for a moment, you're cruising down the I-277, and suddenly, bam! You accidentally rear-end another vehicle. Without Auto Liability, you'd be up the proverbial creek without a paddle.

Physical Damage

Physical Damage insurance is like a security blanket for your truck. It comes into play when your vehicle has a nasty run-in with anything from fire to theft, vandalism, or even an overly ambitious Ohio squirrel. This coverage swoops in to save the day, handling repair or replacement costs. Think of it as having a superhero on speed-dial!

Motor Truck Cargo

This type of insurance is all about protecting the goods you're hauling. From Akron's rubber products to agricultural produce from nearby Cuyahoga Falls, whatever your cargo, Motor Truck Cargo insurance has your back, come what may.

Non-Trucking Liability

Ever thought about what happens if you're in an accident while you're off the clock? Well, Non-Trucking Liability is the coverage you need. It's like your favorite cousin who steps in to help when you're not "officially" working.

Workers Compensation

Now, let's say one of your drivers has a misstep while unloading at an Akron warehouse, throwing his back out. Ouch! That's when Workers Compensation comes to the rescue, covering medical bills, lost wages, and even rehabilitation costs.

General Liability

Last but not least, Truckers General Liability takes care of damages or injuries caused by your business operations, not directly related to operating the truck. Like a diligent bodyguard, this policy protects you from potential financial disasters.
The Perks of Being a Part of The Insurance StoreM Family
With our roots stretching back 50 years, TIS is a family-owned business with a keen understanding of the ins and outs of Akron, Ohio truck insurance. We're proud to have ties to a plethora of A+ rated insurance carriers who are specialists in commercial trucking. In essence, we're like the sommeliers of truck insurance, expertly pairing your needs with the right coverage.
Not to mention, we're living in a digital world, and we're a very digital insurance store. With our app TIS24, truckers can issue their certificates of insurance, get ID cards, and access their policy and insurance documents anytime, anywhere. It's like having a mini-insurance agency right in your pocket.
Dealing with Truck Permits and Filings in Ohio: We've Got You Covered!
Acquiring truck permits and filings can sometimes feel like wrestling an octopus – it's a slippery situation with too many moving parts. Luckily for you, we have a permits division called TIS Trucking Services, geared up to handle the labyrinth of commercial trucking permits.
Your Next Stop: The Insurance Store
If the thought of Akron, Ohio truck insurance makes your head spin faster than tires on a slick I-76, give the TIS team a call at 888-570-3130. Or better yet, request a quote.
We promise to make the process smoother than a freshly paved Akron freeway. After all, at The Insurance Store, you're not just another client; you're family. So, what do you say? Are you ready to ride shotgun with us on the road to complete insurance coverage?
---
Get a Quote for Truck Insurance
---
Here is what Our Happy Customers have to say
---
Shalyn and The Insurance Store Team are amazing!! Not only do they help you with the most amazing customer service, they are thorough and walk you through the process. They help you with things you did not even know to think about. If you want to make sure that you are 100% protected....Shalyn and her team are the ones to contact. I will not go anywhere else.

Rebecca Lugo ~ Lugo Trucking