NY License #: BR-1648849
---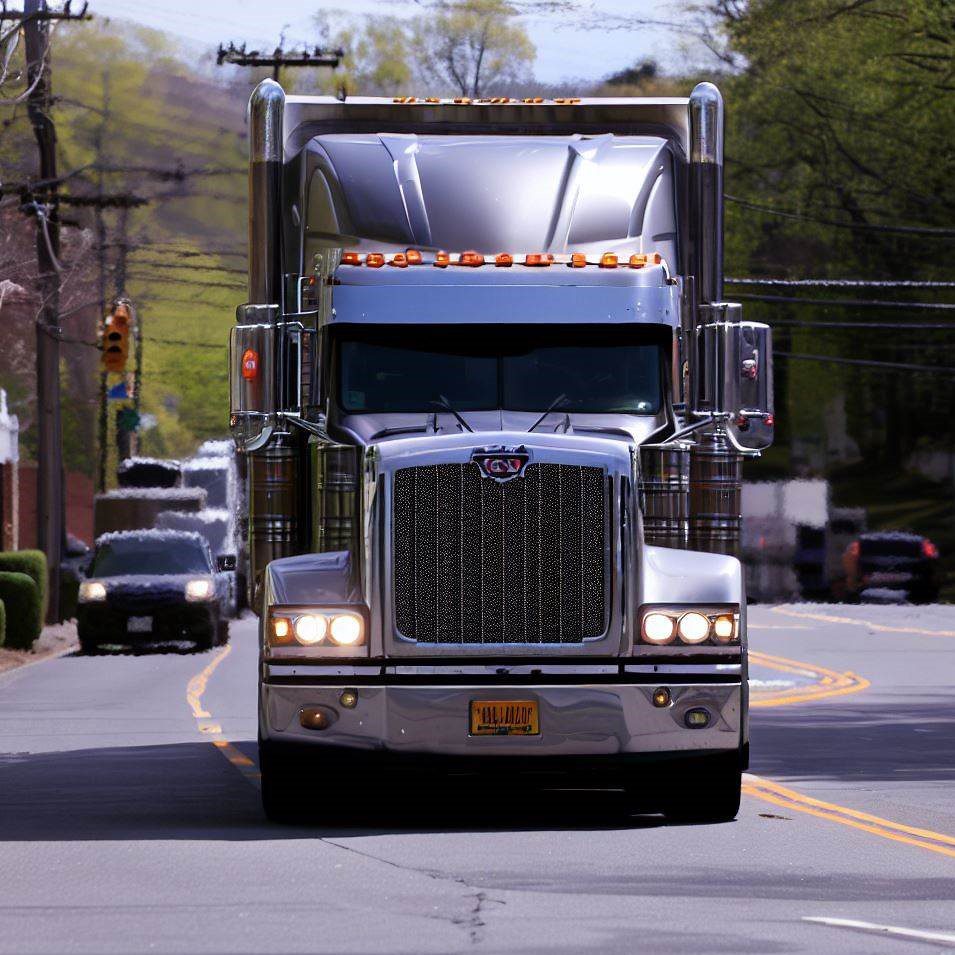 ---
---
Unraveling Yonkers, New York Commercial Truck Insurance
Welcome to the bustling city of Yonkers, New York - a place where the aroma of pizza wafts through the streets and, interestingly enough, serves as a hub for a diverse array of industries. Did you know Yonkers is the fourth most populous city in New York State? Or that it's an important transport link, straddling key highways like the New York State Thruway and the Sprain Brook Parkway? Yonkers is a veritable melting pot of vibrant neighborhoods, scenic waterfronts, and of course, countless trucks rumbling down its roads, transporting everything from milk and honey, to pallets of books from the renowned Yonkers Public Library, and crates of auto parts bound for repair shops scattered throughout our colorful city.
But, oh, hang on a minute! Those big rigs don't just hop, skip, and jump across town without a safety net. Let's swerve into the heart of the matter - Yonkers, New York trucking insurance.
The ABC's of Yonkers NY Truck Insurance Coverages
Ladies and gents, put your coffee down and pay attention, because we're about to get into the nitty-gritty of commercial trucking insurance coverages.
---
Auto Liability

This here is the kingpin of coverage! Auto Liability insurance is as essential as a good cup of joe to kick start your morning. It covers you if your truck decides to kiss someone else's vehicle on the Saw Mill River Parkway. Imagine that bumper bruise on your balance sheet without it!

Physical Damage

Now, this isn't about whether your truck needs a stint at the gym. Nope, Physical Damage insurance helps cover the cost if your vehicle gets a makeover courtesy of a hailstorm or gets a bit too up close and personal with a lamppost in downtown Yonkers.

Motor Truck Cargo

Let's say you're hauling a load of fresh veggies from the Yonkers farmers market and suddenly your reefer unit gives up the ghost. What happens to that load of wilting greens? Motor Truck Cargo and Reefer Breakdown coverage is your lifesaver. It covers the goods you're transporting if they get damaged or go AWOL.

Non-Trucking Liability

So, you've clocked out for the day and are heading to your favorite Yonkers deli. Suddenly, bam! An accident! You're off the job, but still in your truck. Non-Trucking Liability steps in for just these sorts of "off the clock" incidents.

Workers Compensation

Now, we all know trucking isn't a walk in the park, or in our case, a leisurely stroll by the Hudson River. If one of your employees gets injured while hauling, Workers Compensation coverage ensures they're taken care of.

General Liability

Picture this: You're delivering some cargo, and you accidentally damage the client's property. Oops! Well, that's where Truckers General Liability jumps in, covering the cost of the damage.
The Insurance Store - Your Highway to Peace of Mind
Truck insurance isn't a one-size-fits-all baseball cap, folks. It's a tailored suit, custom-made to snugly fit your trucking needs. That's where The Insurance Store, or as we like to call ourselves, TIS, comes into the picture.
Family-owned and with 50 years of experience tucked under our belt, we're no strangers to the ins and outs of Yonkers NY truck insurance. We offer access to multiple A+ rated insurance carriers that specialize in commercial trucking. In other words, we're like your trusty GPS, guiding you smoothly through the winding roads of truck insurance.
But wait, there's more! With our revolutionary app TIS24, you're just a few taps away from issuing your certificates of insurance, accessing your policy and insurance documents, or getting ID cards - whether you're on your couch or in the cabin of your truck. How's that for convenience, huh?
Navigating the Maze of Truck Permits and Filings
Alright, buckle up again, folks! Navigating the world of truck permits and filings can feel like trying to find a parking spot in downtown Yonkers on a Friday night. But have no fear, the TIS team is here! With our permits division, TIS Trucking Services, we can help guide your big rig through the paper mountains and bureaucratic mazes.
Ready to Roll?
When it comes to Yonkers NY truck insurance, we at TIS like to say we're as reliable as a well-oiled engine. We've been steering folks like you in the right direction for half a century. So, if you're ready to hit the road with peace of mind, give our friendly team a call at 888-570-3130, or visit our online form to request a quote. Remember, in the world of trucking in Yonkers, The Insurance Store is your trusty co-pilot. Now, let's get trucking!
---
Get a Quote for Truck Insurance
---
Here is what Our Happy Customers have to say
---
Shalyn was amazing and able to assist with all my professional requirements regarding my business. She was knowledgeable, intuitive and responsive. She also has a nice sense of humor. I would highly recommend her services and her company.

Danny Brantley