NY License #: BR-1648849
---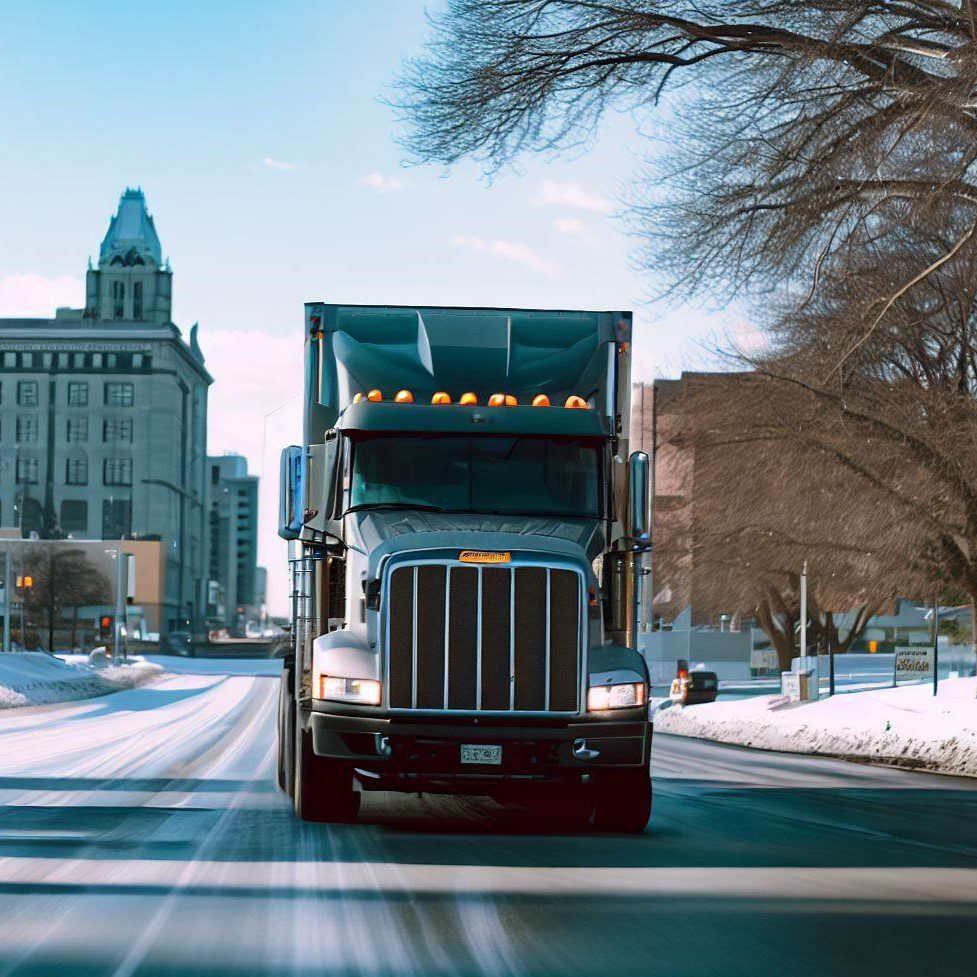 ---
---
The Ultimate Guide to Syracuse NY Truck Insurance
Nestled in the heart of New York, the city of Syracuse is renowned for its charming architecture, delicious eateries, and bustling businesses. And who could forget the Orangemen? Yes, sports fans, Syracuse is home to the Syracuse University, famous for its NCAA Division I athletics.
But there's more to Syracuse than meets the eye. This city plays a crucial role in the trucking industry, providing the crucial vein that pumps lifeblood into the economic muscle of the Empire State. From Carrier Circle to the North Side, trucks roar down the highways, carrying everything from dairy products (we are in the heart of New York's dairy land, after all) to consumer goods and raw materials.
Trucks ply the interstates I-90 and I-81, crisscrossing the suburbs of DeWitt, Cicero, and Clay. And at the heart of this intricate web of commerce and logistics, you'll find one indispensable partner — The Insurance Store (or TIS, as our friends love to call us).
Unpacking Commercial Trucking Insurance Coverages
Trucking in Syracuse isn't just a matter of revving the engine and hitting the open road. There's a whole lot more under the hood, particularly when it comes to truck insurance. But hey, don't sweat it — we've got you covered (literally!).
---
Auto Liability

As sure as the Erie Canal runs through Syracuse, accidents are bound to happen. Auto Liability is the bedrock of truck insurance. It covers bodily injury and property damage that you might cause to others. Without it, you might end up shelling out a small fortune quicker than a New York minute.

Physical Damage

Trucks face hazards on the road like deer on I-690, and these can lead to physical damage. This insurance coverage protects your vehicle against collision, fire, theft, and other perils. Remember that crazy snowstorm in Syracuse last winter? It serves as a frosty reminder of why you need this coverage.

Motor Truck Cargo

Picture this: You're hauling a precious load of Syracuse China dishware. A sudden swerve, and crash, there goes your cargo! Motor Truck Cargo insurance provides coverage for the freight you're transporting if it's damaged or lost.

Non-Trucking Liability

Even when your truck is off-duty, it needs protection. Non-Trucking Liability offers coverage for when your truck isn't being used for business purposes.

Workers Compensation

Trucking can be tough, no doubt about it. If a driver gets injured on the job, Workers Compensation steps in to cover medical expenses and lost wages. It's an essential safety net, providing peace of mind for your employees.

General Liability

This coverage protects you from risks that happen off the road. If you have a freight loading mishap at a Syracuse warehouse, or someone slips and falls at your premises, Truckers General Liability has got your back.
Your Trusted Insurance Partner in Syracuse, New York
Let's cut to the chase. Why should you choose TIS for your truck insurance needs in Syracuse? Here's the skinny.
Family Values, Unparalleled Expertise: We've been in the insurance game for 50 years. Family-owned and operated, we've weathered the ups and downs, navigated the twists and turns of the industry, and come out stronger. Like the Onondaga Nation, we understand the value of heritage, community, and resilience.
Wide Network of A+ Rated Insurance Carriers: We're like the Erie Boulevard of insurance agencies, linking you with a vast network of A+ rated insurance carriers specializing in commercial trucking. With TIS, you have options as diverse as the neighborhoods in Syracuse.
Insurance on Your Time: Our TIS24 app puts control right at your fingertips. Need to issue a certificate of insurance at the wee hours? No problem. Want your ID cards pronto? We've got you covered. Access policy and insurance documents anytime, anywhere. Because we understand that in trucking, time waits for no one.
Navigating Truck Permits and Filings in New York
Not only are we whizzes in insurance, but we also have a division dedicated to handling commercial trucking permits. TIS Trucking Services can assist with truck permits and filings required in New York, ensuring your business is compliant and ready to roll.
Get a Quote for Syracuse NY Truck Insurance
Now that you've had a taste of what The Insurance Store can do for your trucking needs in Syracuse, don't you think it's time to take the next step? Dial 888-570-3130, talk to our friendly team, and let's start the journey together. As they say in Syracuse, "Salt City" doesn't just refer to our winter roads — it also represents the grit and resilience of our people. It's high time your truck insurance reflected the same.
So, how about it? Are you ready to drive with peace of mind in Syracuse NY with the help of The Insurance Store? The road ahead is clear. Let's hit the gas and ride into the future, together.
---
Get a Quote for Truck Insurance
---
Here is what Our Happy Customers have to say
---
Thank you Neome for your great Service! You and Trevor have made this transition very smooth!

Taiwan Cameron