Rochester Truck Insurance
NY License #: BR-1648849
---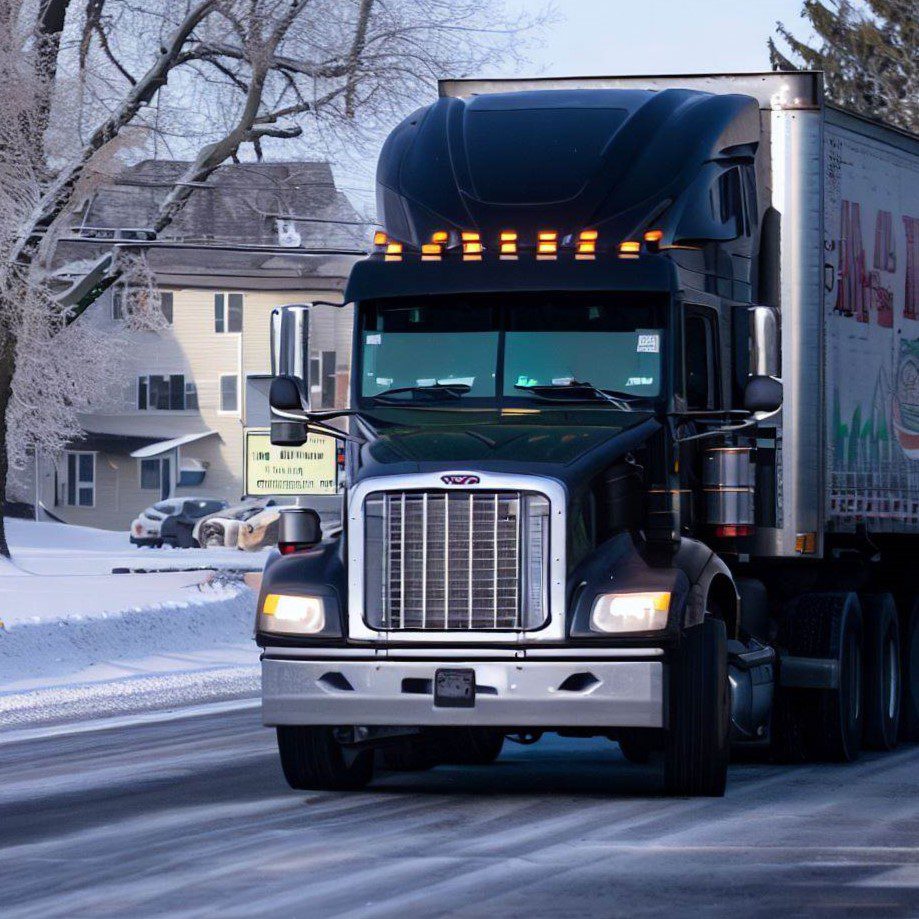 ---
---
Road Safety Reimagined: Rochester New York Truck Insurance
Rochester, NY: Home to the dazzling lilacs, creamy garbage plates, and the third largest city in the Empire State. A true Rochesterian knows that the city is more than just the frigid winters; it's a historical melting pot with the Kodak empire and George Eastman Museum as proof. But do you know what else Rochester excels at? It's a heavyweight in the trucking, freight, and logistics industry.
Rochester and its surrounding suburbs are in a prime position to play a significant role in the country's trucking industry. And folks, we're not just hauling apples here - we're talking everything from high-tech equipment to cheese (a must-have for our beloved garbage plate!). The roads of this town - from the bustling I-490 to the scenic Route 104, or 'The Ridge,' as the locals call it - are always alive with the sound of truck engines.
But it ain't all roses and garbage plates. Trucking is a high-stakes game, and if you're in the business, you better have your truck insurance sorted. That's where we come into the picture. We're The Insurance Store, the truck insurance wizards of Rochester!
Rochester NY Truck Insurance Coverages
---
Auto Liability

Every driver knows - you gotta have liability coverage. But in Rochester, it's more than just a catchy phrase; it's a legal requirement. Auto liability protects you against bodily injury and property damage claims in the unfortunate event of an accident.

Physical Damage

Now, in the trucking world, physical damage insurance isn't just a pretty bauble - it's your truck's knight in shining armor. So, whether your rig suffers a fender-bender in the hustle and bustle of the South Wedge, or faces damage due to those harsh Rochester winters, this coverage helps you to get your wheels back on the road faster.

Motor Truck Cargo

Trucking in Rochester isn't all about cruising down gorgeous routes, folks! Ensuring your cargo's safety is vital. Motor Truck Cargo insurance comes to the rescue when unforeseen circumstances such as theft or accidents threaten your precious cargo. In short, it protects the bread and butter of your business - your freight!

Non-Trucking Liability

Truckers' life isn't just about hauling freight! Non-Trucking Liability has got you covered for any mishaps that may happen when your truck isn't being used for business.

Workers Compensation

When it comes to keeping your employees protected, there's no cutting corners! Workers Compensation provides coverage to your hardworking team in case they get injured while on the job. Because let's face it, hauling cargo in and around Rochester is no cakewalk, and you want your team to be safe!

General Liability

If someone were to trip over your truck's loading equipment at Rochester's busy freight docks, Truckers GL ensures that you're not left picking up the pieces. This coverage is your guard against third-party injury or property damage claims arising from your business operations.
The Insurance Store: Trucking Insurance Made Simple
At TIS, we're more than just a business; we're a family. We've been in the game for 50 years, and we bring all that experience to the table to make sure you get nothing but the best. When it comes to Rochester NY truck insurance, we're as dependable as a bowl of Nick Tahou's comfort food on a cold day.
With our handy TIS24 app, truckers can now issue their certificates of insurance, access ID cards, and get their policy and insurance documents on their smartphones or computers. Think of it like having your personal insurance agent sitting shotgun with you 24/7.
We've Got Your Permits Covered!
Permits and filings can be trickier than the Thousand Island dressing recipe. But don't fret. At TIS, we have a dedicated division called TIS Trucking Services that's got your back on all commercial trucking permits. Consider us your co-driver on this long haul.
Give Us a Holler! 888-570-3130
Now, let's cut to the chase. We know you love what you do, and at The Insurance Store, we're here to ensure that you keep doing it without a hitch. After all, where would Rochester be without its hearty truckers?
So don't be a stranger. Let our TIS team give your truck the insurance TLC it deserves. Reach out to our friendly team at 888-570-3130 or request a quote today. We're just a call away, ready to get your truck the protection it needs, faster than you can say "garbage plate."
Remember, in the world of trucking, it's not about the journey or the destination; it's about securing your ride, and that's our specialty. In the words of the late, great Susan B. Anthony, a proud daughter of Rochester, "Failure is impossible" – especially when you're riding with The Insurance Store.
So gear up and get insured, because here in Rochester, we're "Truckin' it the Flower City Way"!
---
Get a Quote for Truck Insurance
---
Here is what Our Happy Customers have to say
---
Amazing Experience!! I definitely recommend this agency. Lorraine Davenport has provided top of the line service and addressed all our inquiries and questions in a timely fashion. Super professional, always there and super responsive! Very happy we have found this agency.

Cynthia Torres