NY License #: BR-1648849
---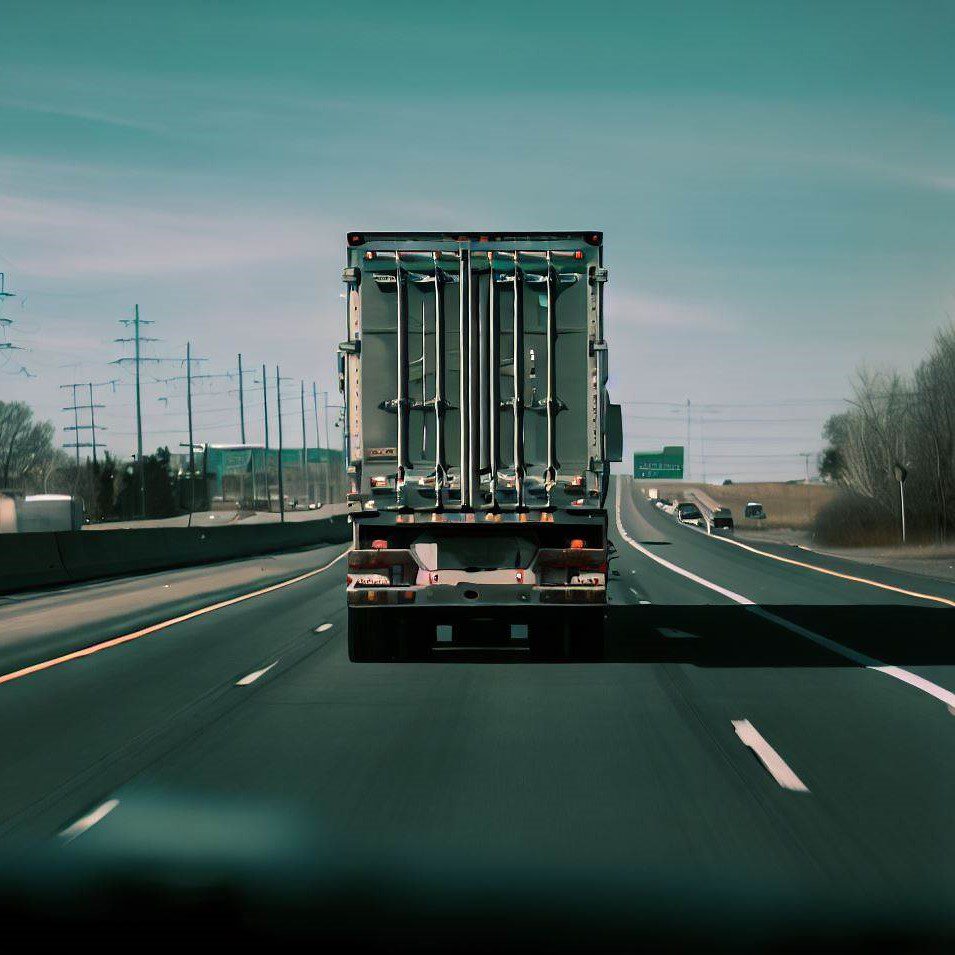 ---
---
Buffalo NY Truck Insurance: Your Ultimate Guide
Greetings from Buffalo, New York - a city nestled in a sharp bend of Lake Erie, a stone's throw away from the roaring waters of Niagara Falls. Let's talk trucks, and not just any trucks, but Buffalo's buzzing trucking industry, that keeps the city's vibrant economy humming. Buffalo, or as we affectionately call it, the "City of Good Neighbors," is known for a lot more than just spicy wings and snowy winters, especially if you're in the freight and logistics business.
Trucking is woven into the fabric of Buffalo's economy, with thousands of trucks rumbling down the city's highways daily, carrying everything from dairy products to machinery parts. Our robust trucking industry is a testament to Buffalo's reputation as a strategic hub, serving as a gateway between the US and Canada. From downtown Buffalo to the suburban areas of Amherst, Cheektowaga, and beyond, trucks traverse major highways like the I-90 and the I-190, linking cities and communities.
However, all this hustle and bustle in the trucking business comes with its unique risks, and that's where Buffalo NY truck insurance becomes indispensable.
The What's and Why's of Commercial Trucking Insurance
Picture this. You're on a regular delivery, cruising along the scenic Lake Erie shore drive, when out of the blue, a wild deer leaps out in front. Can you swerve in time? Maybe. Maybe not. Either way, you're left with a nasty bump, and the unpleasant task of sorting it out. Now, wouldn't it be a lot less stressful if you were backed by a comprehensive insurance plan? That's exactly why you need commercial trucking insurance.
---
Auto Liability

This coverage is the legal minimum, so it's a no-brainer. If you're at fault in an accident, this policy covers the damages inflicted on the other party. It's like having an invisible safety net when you're navigating the challenging turns of Delaware Avenue.

Physical Damage

Let's say a tree falls onto your truck while it's parked and causes significant damage to your cab. Not a fun way to start the day! A Physical Damage policy will help you get back on the road quickly, covering the costs to repair or replace your truck.

Motor Truck Cargo

Imagine the despair when a mishap leads to damaged cargo. It's like spilling a full platter of buffalo wings - heartbreaking and expensive! With a Motor Truck Cargo policy, you're covered for the value of the cargo that could get damaged or lost.

Non-Trucking Liability

Sometimes, truck-related accidents happen when you're off the clock. A Non-Trucking Liability policy covers such instances, providing you with insurance coverage even when you're not technically on the job.

Workers Compensation

An accident on the job could mean costly medical bills, loss of wages, or worse. Worker's Compensation coverage offers financial protection for your team, helping them bounce back after any injury.

General Liability

What if, while making a delivery at the Buffalo Public Market, you accidentally damage another vendor's stall? Truckers General Liability can help protect you from such third-party claims.
The Insurance Store: Your Trusted Partner
Working with an independent insurance agency like The Insurance Store, or TIS, can offer numerous advantages. We're a family-owned business, thriving for over 50 years, so we know a thing or two about longevity and dependability.
With TIS, you get access to a slew of A+ rated insurance carriers, each specializing in commercial trucking. We're like that long-standing, popular food truck at Larkin Square - you're spoilt for choice, and every option is lip-smackingly good!
We take pride in our TIS24 app, where you can issue certificates of insurance, access ID cards, and view your policy documents 24/7 from your computer or phone. It's like having your own insurance assistant in your pocket - minus the nagging!
TIS Trucking Services: Permits and Filings Simplified
Every state has its share of paperwork, and New York is no different. Navigating through truck permits and filings can be as complicated as driving a semi-truck down the narrow streets of Allentown.
But, fear not! Our dedicated division, TIS Trucking Services, is here to help you with your commercial trucking permits. We cut through the red tape, making the entire process as smooth as a quiet drive down the Robert Moses State Parkway.
Round-up: Drive with Confidence
In a city as lively as Buffalo, the trucking business is more than just a job, it's a way of life. It's like playing for the Buffalo Bills - thrilling, rewarding, but not without its risks. Having comprehensive Buffalo NY truck insurance is your best line of defense on the roads, helping you deal with the unexpected with confidence.
Ready to roll with the peace of mind that comes with top-notch insurance coverage? Dial 888-570-3130 and chat with our friendly TIS team. Or, better yet, swing by for a quote. Your Buffalo, New York truck insurance journey starts here. Safe travels, and remember, the road may be rough, but the view is often incredible!
---
Get a Quote for Truck Insurance
---
Here is what Our Happy Customers have to say
---
Andrew has provided me with outstanding customer service every time I've worked with him. He is not only polite and professional but he is also quick. He is patient with all of my questions. I've been able to count on him many times to provide me with the best insurance policies for semi-trucks. I will continue to work with Andrew and I recommend others do, too!

Simarjit Singh